Khwan Beach Resort Boutique & Gallery Pool Villas is the only Boutique & Art Gallery Hotel amongst the abundant sandy beaches, coral reefs, and coconut trees of the Thai island of Koh Samui. The resort has designed a unique concept that proves that there's a luxurious side to camping.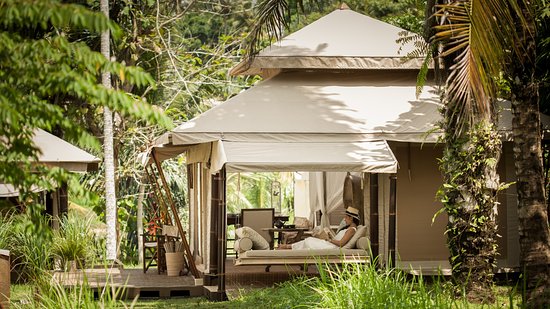 At the heart of Khwan Beach Resort, you will find two areas. Khwan Art Pool Villas and Khwan Glamping, offering different ways to travel in style. Khwan Luxury art pool villas will satisfy anyone seeking a tropical and exotic luxury villa without foregoing the western comfort. Thanks to their private garden and swimming pools, the Khwan luxury art pool villas are the perfect retreat for those looking for privacy and romance near a tropical beach.
'Glamping' is a combination of glamorous and camping. It can be a luxury affair, like the upmarket safari tours of Kenya. The only real difference is that the walls are made of canvas rather than of wood or stone. Glamping will satisfy any city slicker seeking a tropical and exotic refuge in nature without foregoing any of life's luxuries. The luxury glamour tents by Khwan Glamping are the perfect combination of luxury, romance, nature and tropical lifestyle near the beach.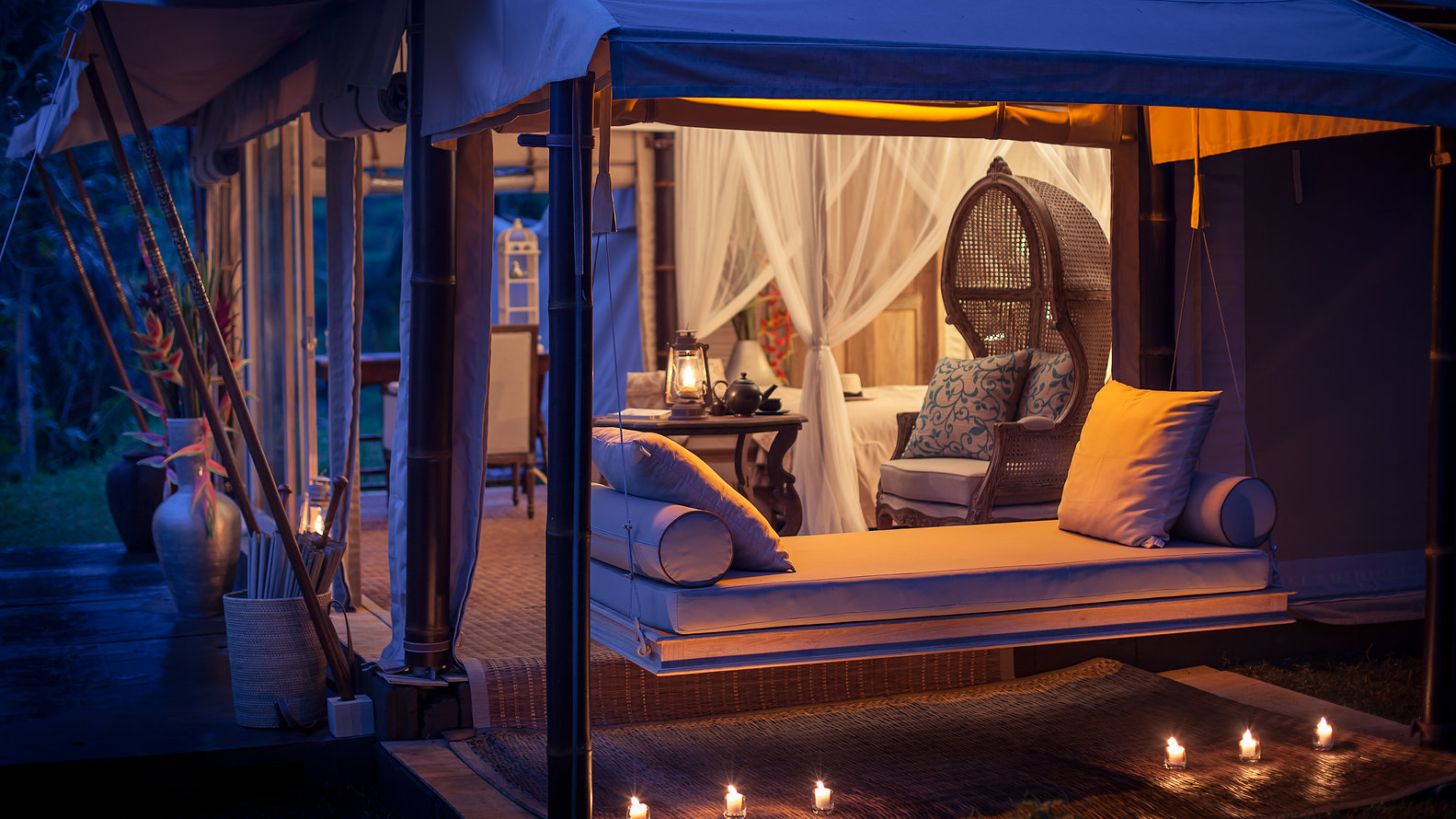 Guest accommodation in the Khwan Glamping luxury glamour tented villas is in a tent, but with every conceivable luxury. The tent itself is first-class, firm, sturdy and spacious, like in a luxury villa with a bed as soft as any in a five-star hotel, a minibar, a beautifully equipped bathroom, a plasma TV and of course air-conditioning. It can even be fully closed using a sliding French window.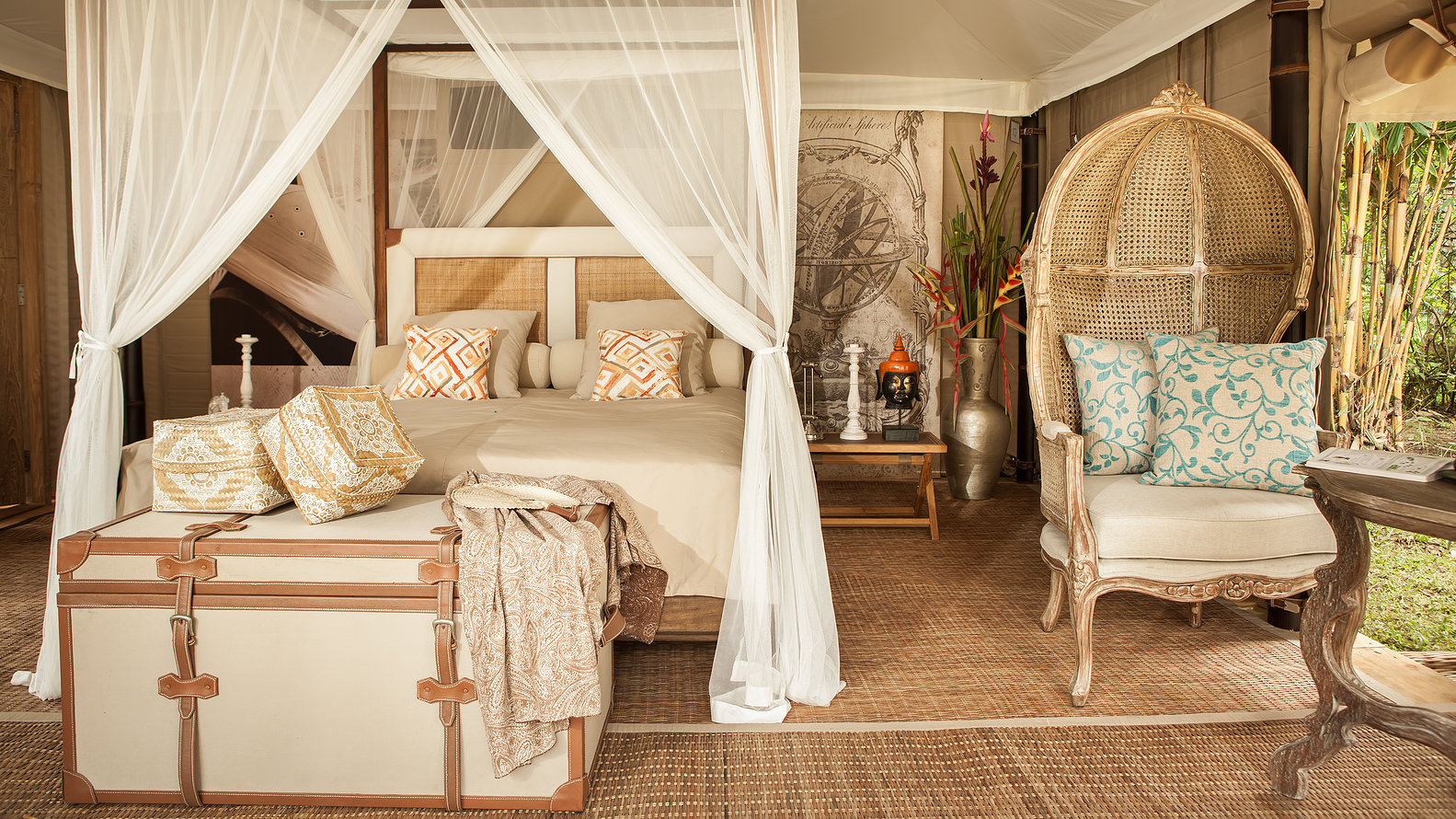 This kind of accommodation harks back to times gone by, when extremely rich travelers went on their expeditions, never sacrificing so much as a silver teaspoon when it came to creature comforts. Staff are on hand to help with anything, and room service is there for lunch or dinner. You can even have breakfast under canvas, too. The tents come with one or two bedrooms.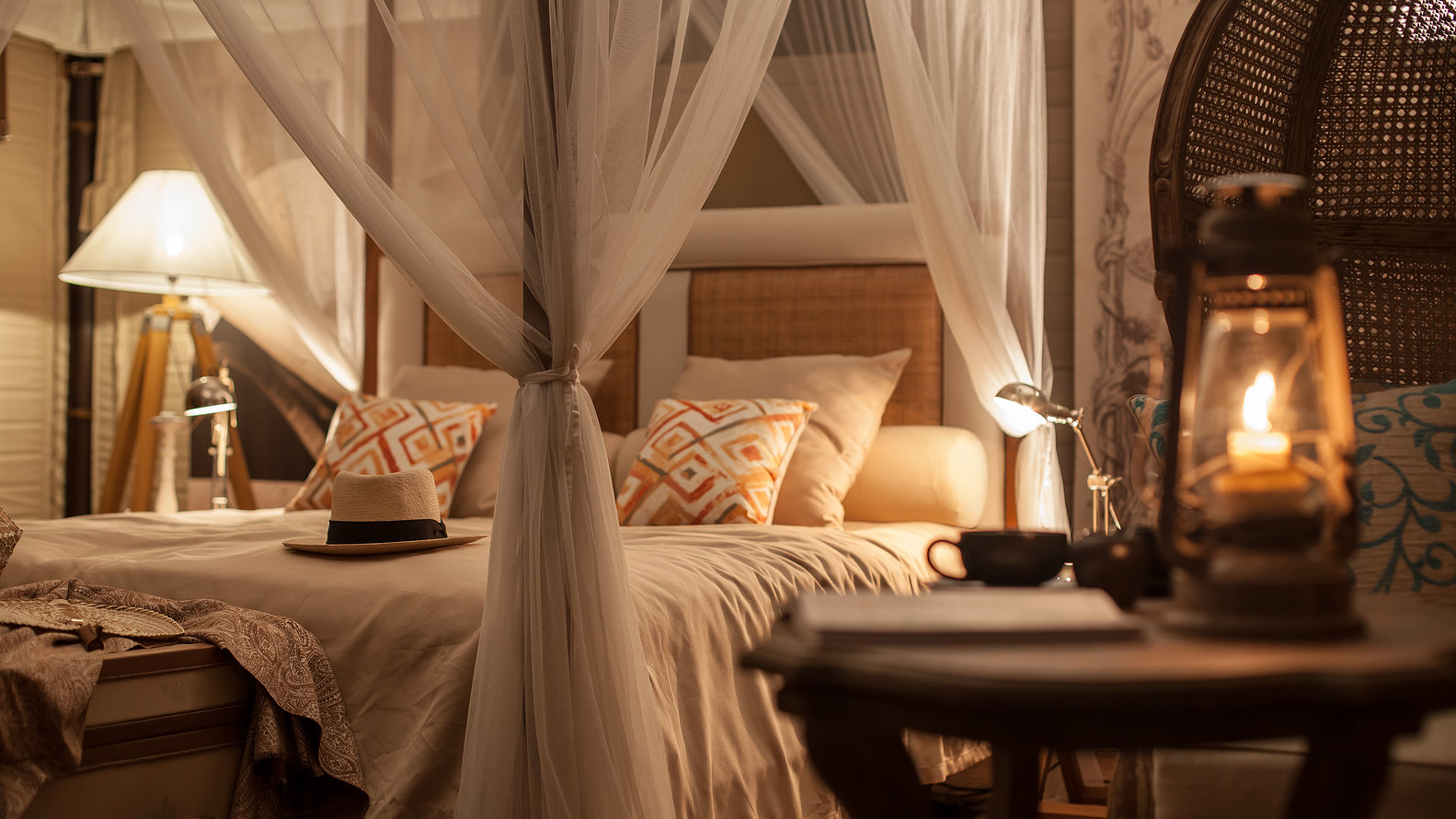 Art is at the epicenter of every luxury pool villa and glamping tented villa. In the villas and tents, art lovers will find delight in the authentic and original pieces of art, designed by a hand-picked selection of Thai artists. All exclusive villas or tents are each decorated with the help of a different original Thai artist.
The resort prides themselves on offering one-of-a-kind experiences for guests who are visiting Koh Samui for business or leisure alike. Each accommodation is an exhibition on own, a pleasure for the guests' eyes and soul, for the best of relaxation in Koh Samui, Thailand.
For more information, please contact:
http://www.khwanbeachresort.com
info@khwanbeachresort.com