Alila Villas Koh Russey is situated in the enchanting Koh Russey Island that is also known as Bamboo Island, Alila Villas is an abode of luxurious natural beauty. Located amidst pristine beaches that are part of breath-taking coastlines and beautiful tropical forests, they offer the perfect destination for an indulgent holiday.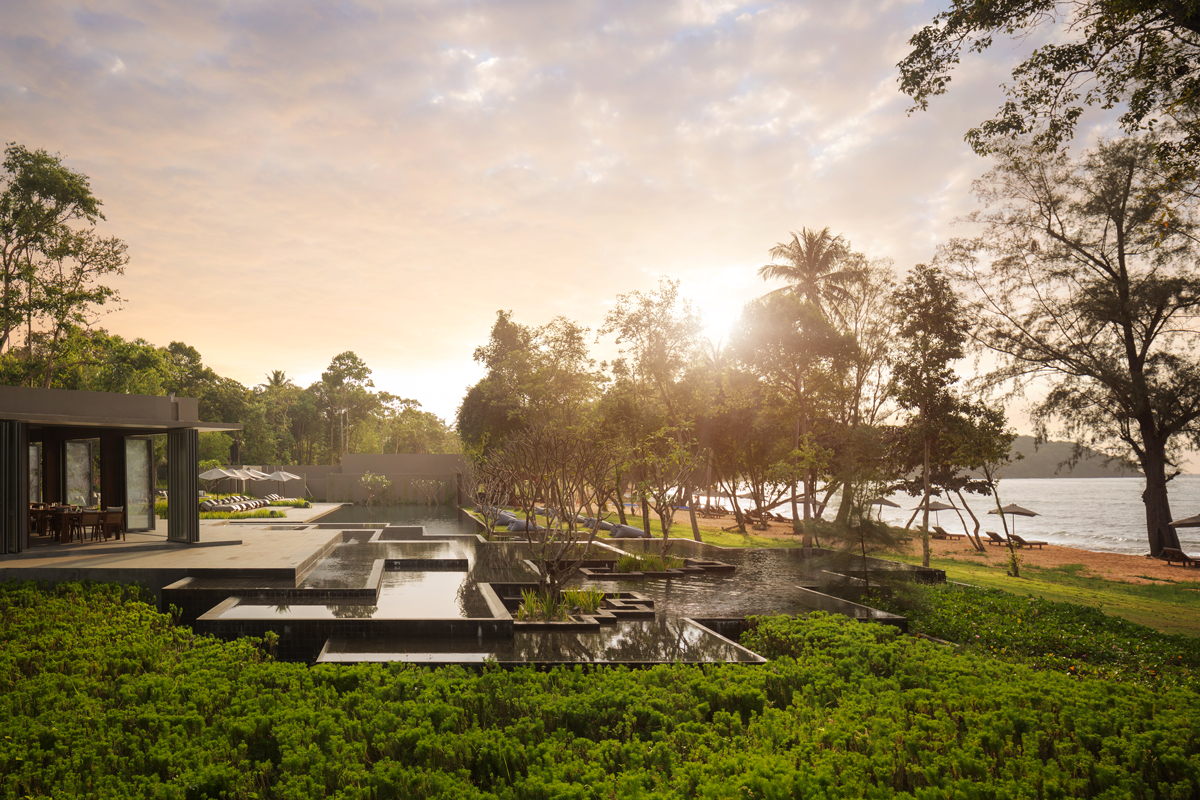 This private island is at a distance of about 30 minutes from Sihanoukville airport and is easily accessible by the hotel's private shuttle boat. Due to the rich heritage background of the Khmer empires that lies in the essence of the natural beauty and charm of this place and the enthralling oasis surrounding it, the hotel resort is also called 'the jewel of the sea'.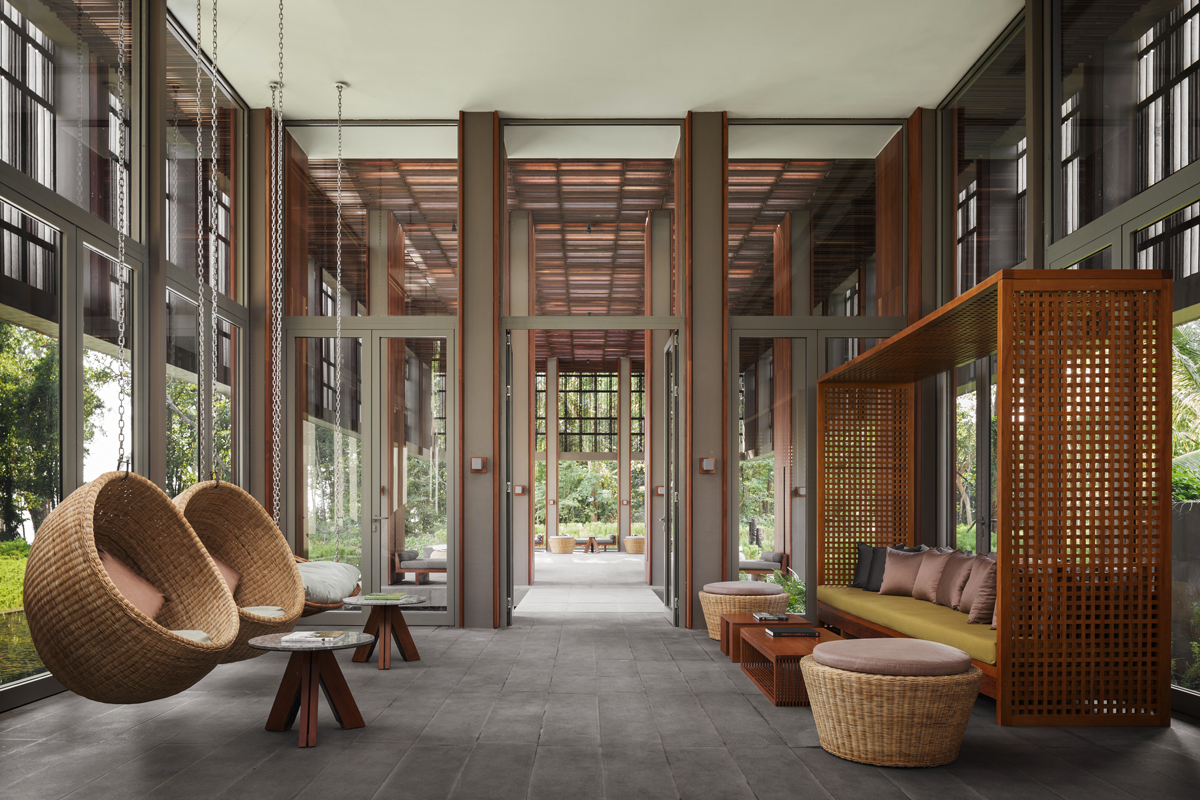 The hotel resort has 62 pavilions and villas that are beautifully designed and crafted for the ultimate experience of the guests. The modern and contemporary architecture blends in wonderfully with the lush green surroundings and amazing ocean view to render a delightful experience to the guests. In addition, they also have access to a beachfront swimming pool that can have separate alcoves for couples.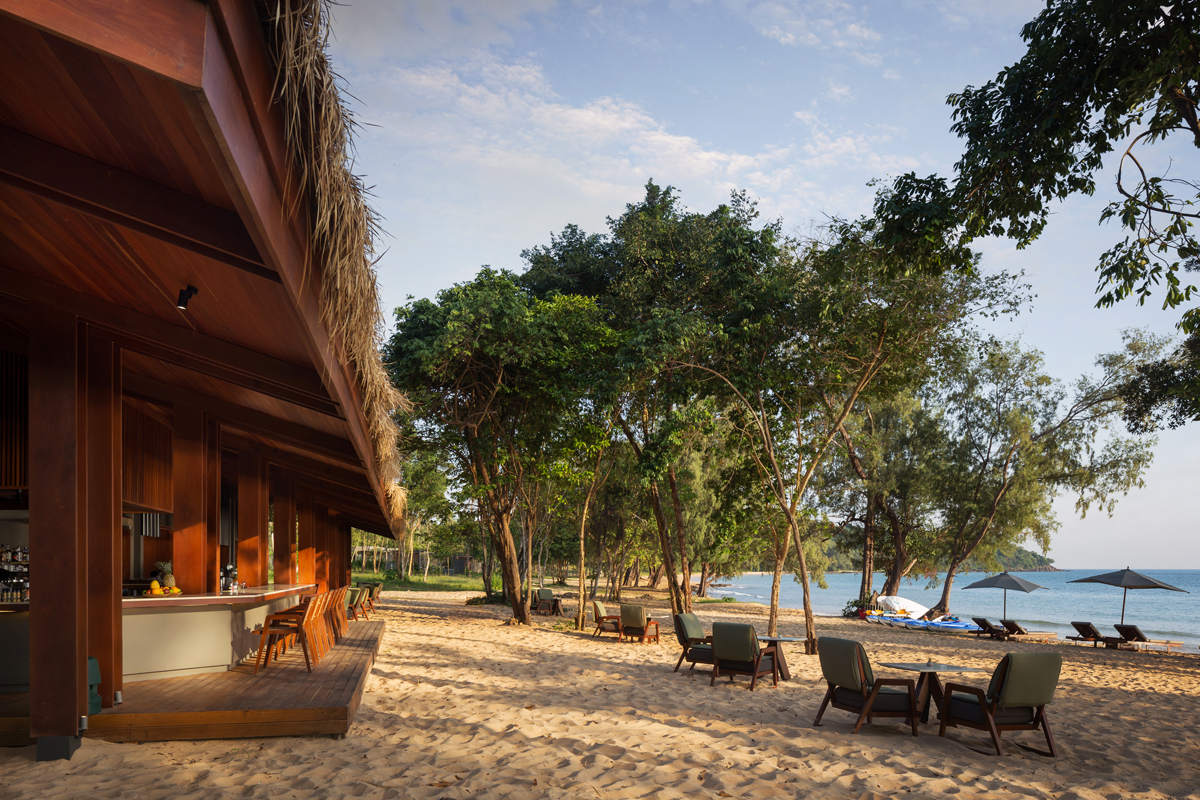 Dining options for guests include an exciting Beach Shack located at the beach front and the more formal fine dining restaurant "Horizon". The Beach Shack is the perfect hangout for the guests at any time of the day offering variety of sea food, authentic dishes right from Khmer cuisine to Asian flavours.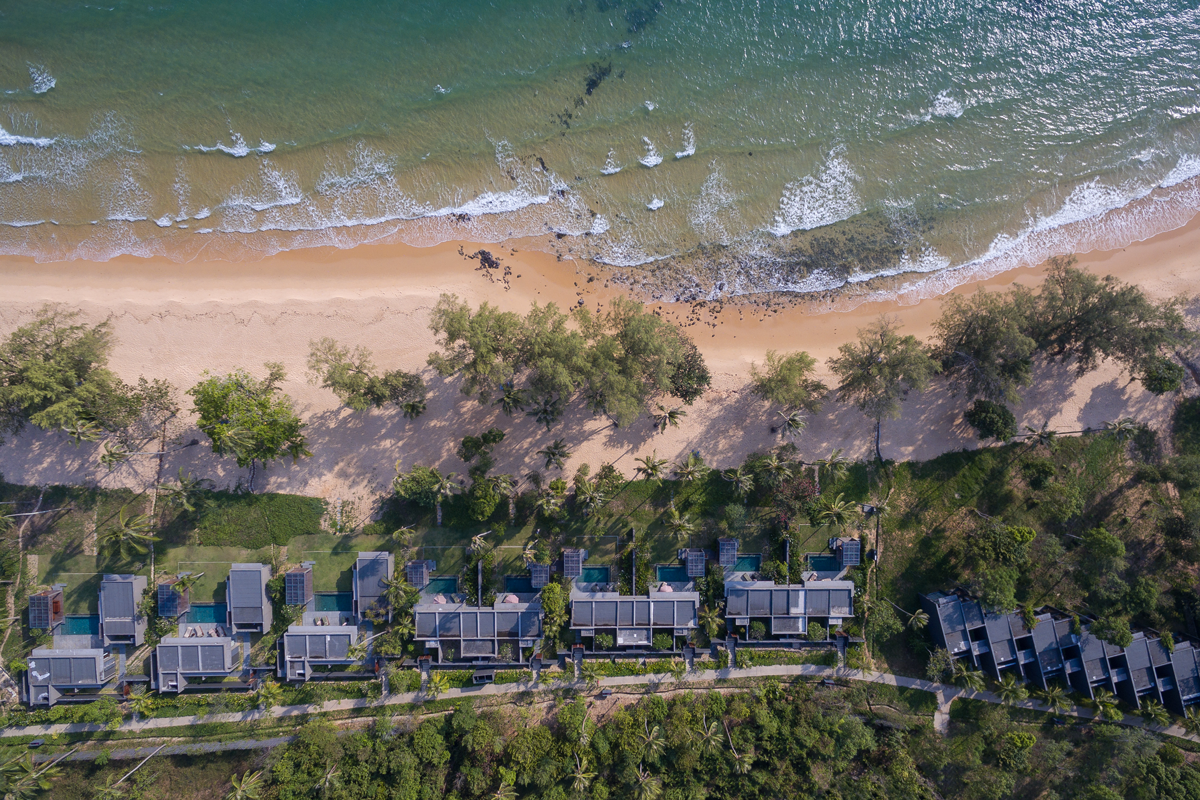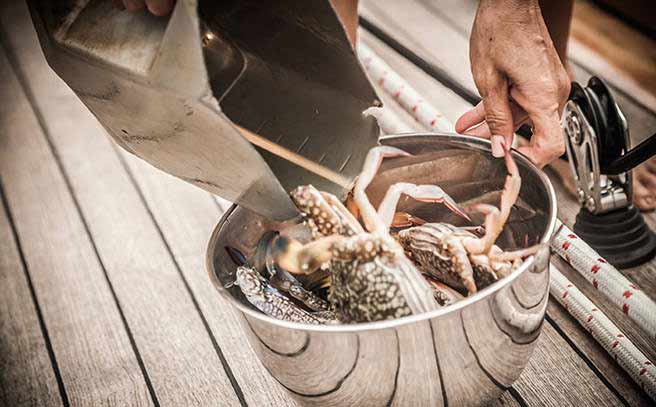 Horizon is a haven for international dishes. Thus, the hotel resort caters to the palates of all the guests visiting from various parts of the world. Besides all this, a quiet picnic or a private lunch by the beach can be arranged for the romantic couple. Interested people can also take a sneak peek into the Khmer cuisine in exclusive cooking classes.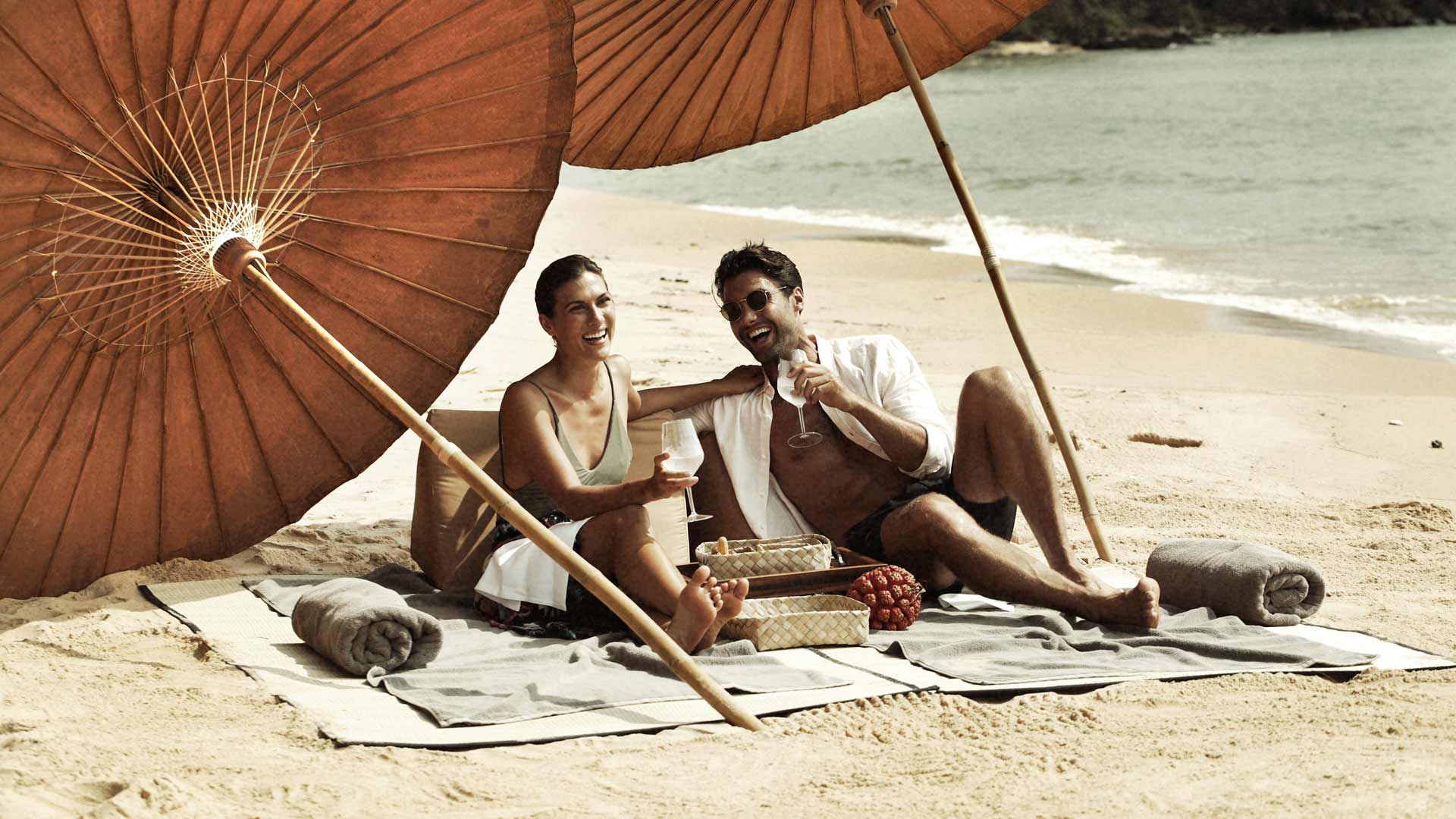 Spa Alila offers an invigorating experience of holistic wellness for a quick round of rejuvenation amidst nature. Guests have access to the modern equipped gym that is open 24/7 as well as a living boutique. Apart from all this, recreation in and around the place includes the historical Ream Pagoda that overlooks the ocean, an authentic Kep crab market from where interested guests could get crabs and later have them cooked in customized styles in the resort kitchen, and a fascinating tour to the famous pepper plantations around the area.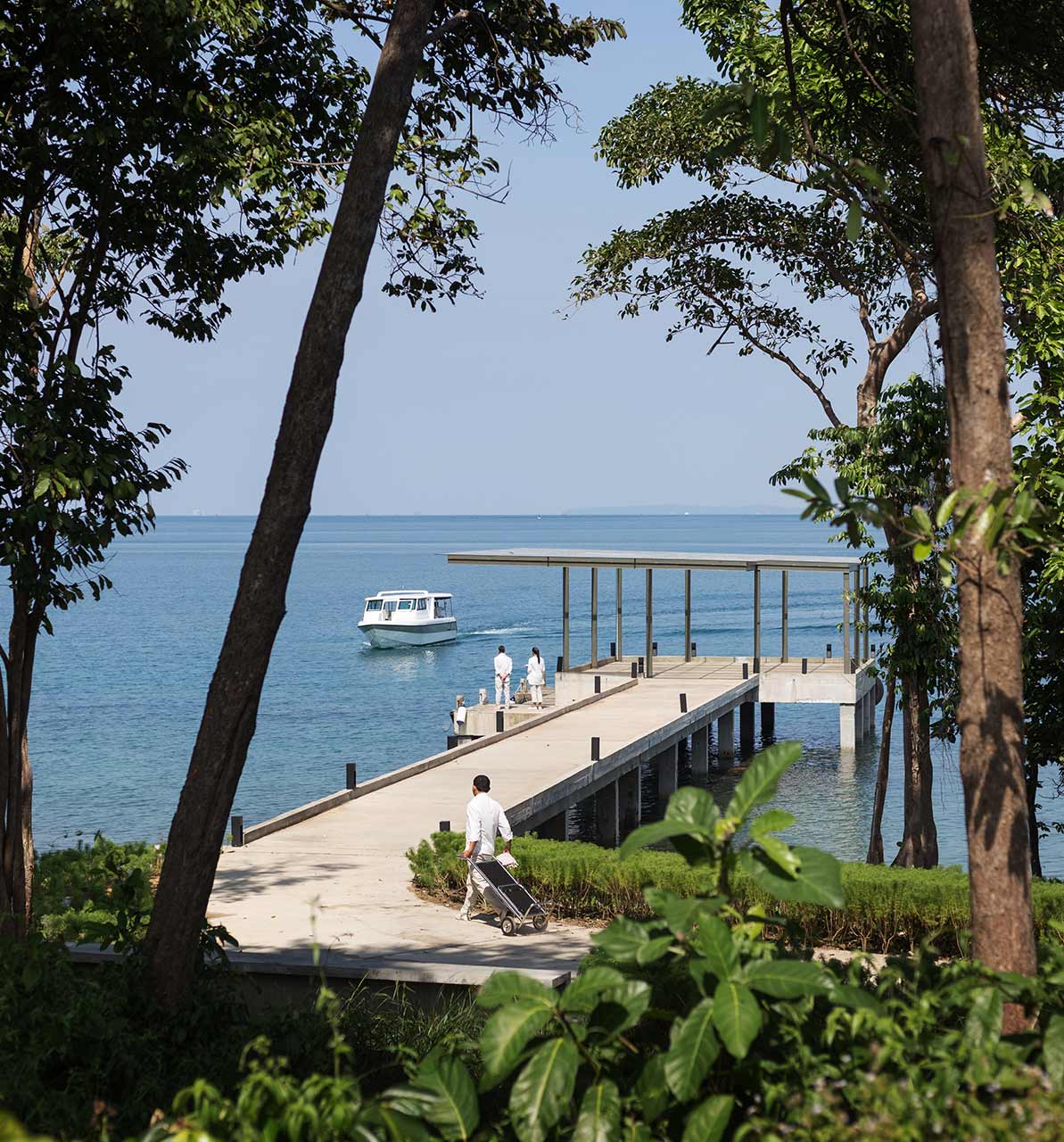 Whether you are looking for relaxation at the ocean or activities by the waterfront, like snorkelling, stand up paddeling or, of course, swimming, Alila Villas Koh Russey have it all for you.
For more information and your booking please contact: https://www.alilahotels.com/kohrussey