The Nai Harn is an icon of Phuket. It is not only located on one of Asia's most beautiful beaches but has also made history on Phuket. It opened in January 2016 as The Nai Harn and welcomes travelers in a spectacular location on the southern tip of Phuket. Nai Harn is a superb white sandy beach in the south of Phuket, tucked between hills and tiny islands to put one's feet to one of the most beautiful beaches in the world.
The Nai Harn has 130 guest rooms in five different types: Mountain View Room, Deluxe Ocean View Rooms, Grand Ocean View Rooms, Ocean View Suites and Royal Ocean View Suites. The suites are designed for comfortable living to make guests feel at home and are ideal also for a long stay. The suites feature breathtaking views, cutting edge technology such as interactive TVs and built-in USB chargers, and all the modern conveniences.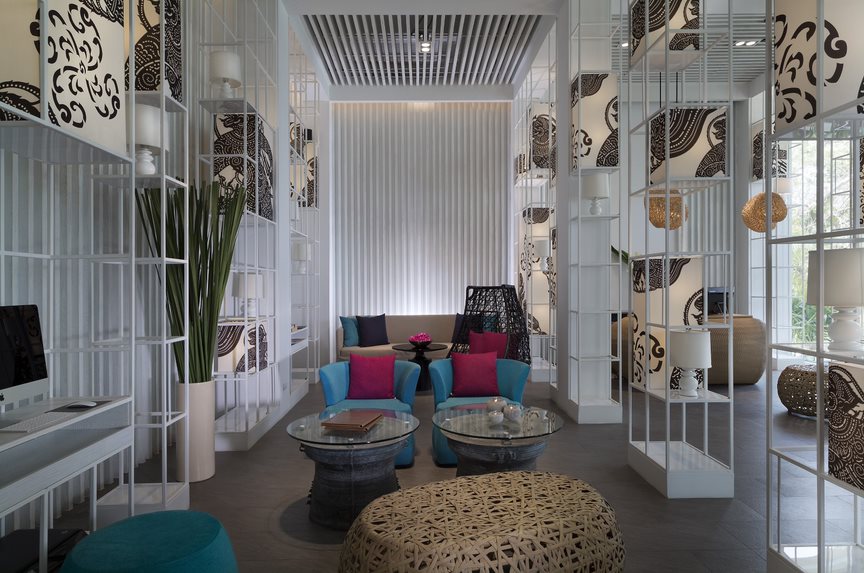 The spacious rooms are designed in clean lines, warm wood tones and richly textured carpets. There is both an indoor and outdoor dining area which gives comfort to tropical dining. The interiors style are sleek and minimalist, utilizing elements of luxurious villas.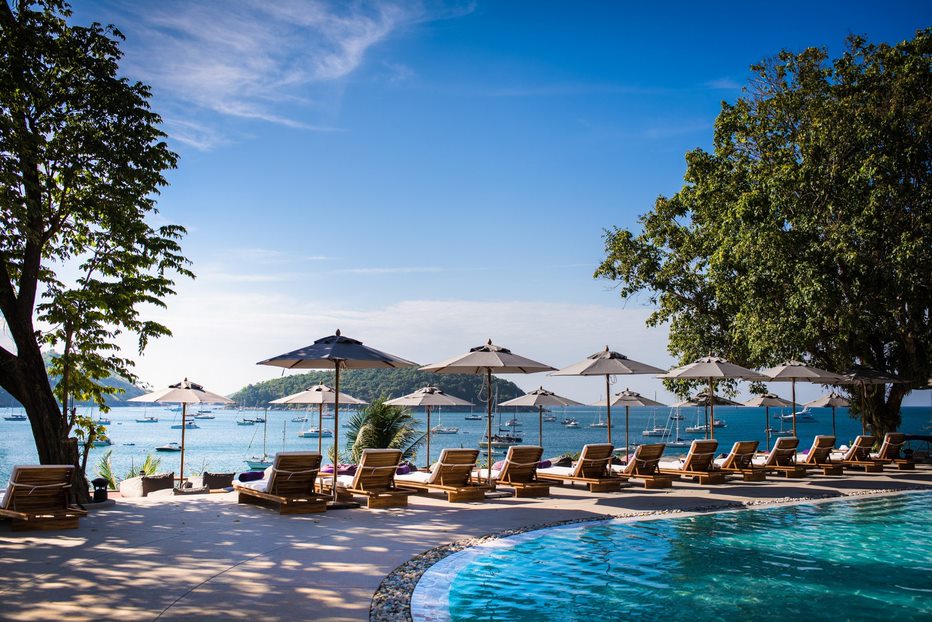 In a bay at the very bottom of Phuket, and thus taking the brunt of monsoon waves, Nai Harn is a well-developed beach, deep in its bay, with volumes of sand and a protective dune to its back, producing glassy conditions filled with exceptionally rich, warm water.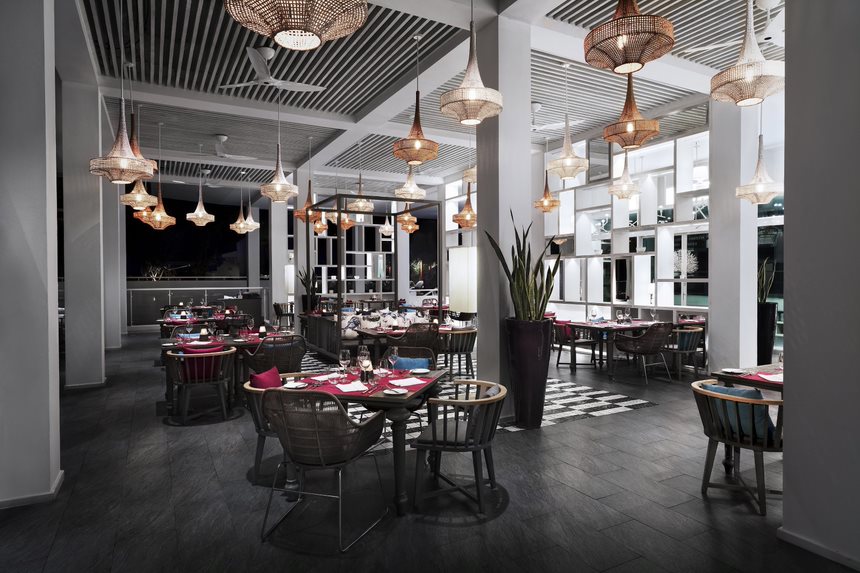 The restaurants in Nai Harn offer seafood, fusion, international and Thai food. Guests can enjoy the experience of fine dining or simply join the locals for a real taste of Thai and fresh Andaman seafood all day long. The DaVinci Restaurant is one of the most traditional Italian restaurants on Phuket.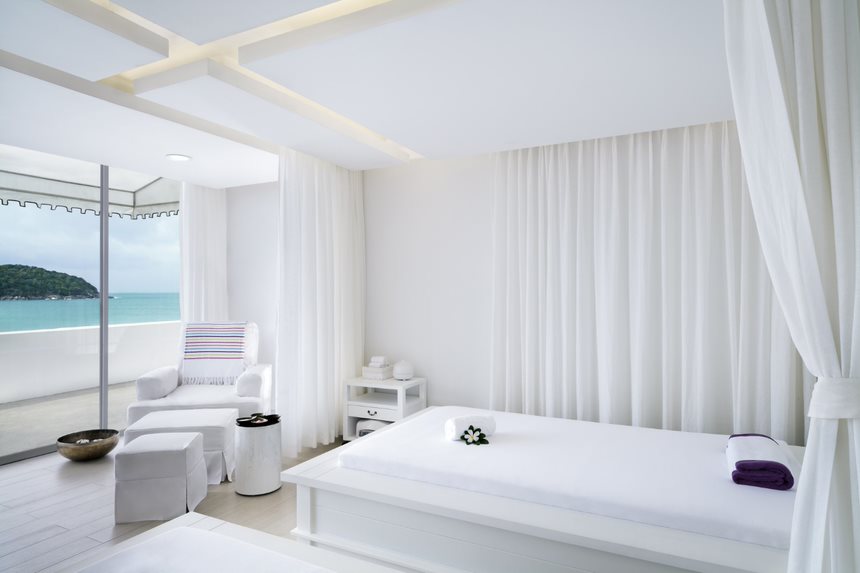 Guests can embark on Spa Voyages at the Beach Spa Suites and refresh their soul with one of the great spa treatments to relax, unwind, rejuvenate, and simply feel great.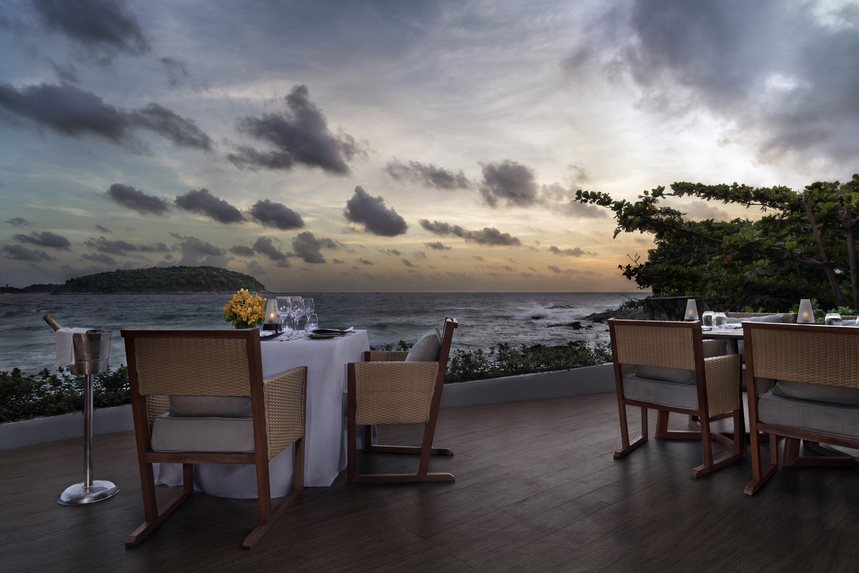 Relaxed bars just metres from the beach at Nai Harn offer guests a nice cocktail or an ice-cold beer. Cosmo's bar offers a professionally curated drinks list and picturesque views of Nai Harn Beach. When visiting Phuket guests can experience a variety of different nightlife options.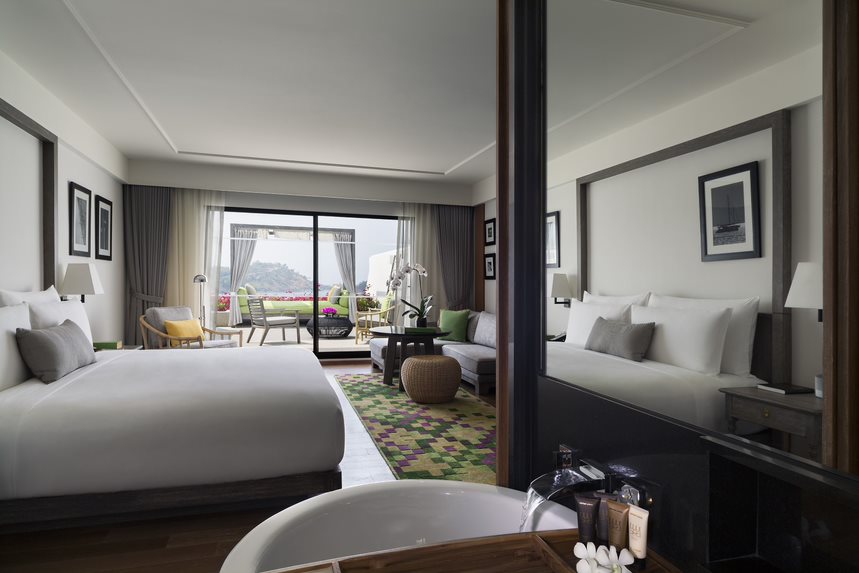 For more information, please visit:
Tel:  +66 7638 0200-10