Fivelements is an eco-designed healing and wellness retreat located in the tranquil surrounds of the Ayung River in Bali. The property is surrounded by tropical nature and is a peaceful refuge founded on the principles of Balinese healing, living foods and sacred arts.
The name of the resort is derived from the Hindu Concept 'Panca Mahabhuta', representing the Five Elements of Ether, Air, Fire, Water and Earth and explaining how internal and external forces work together and are united with the universe.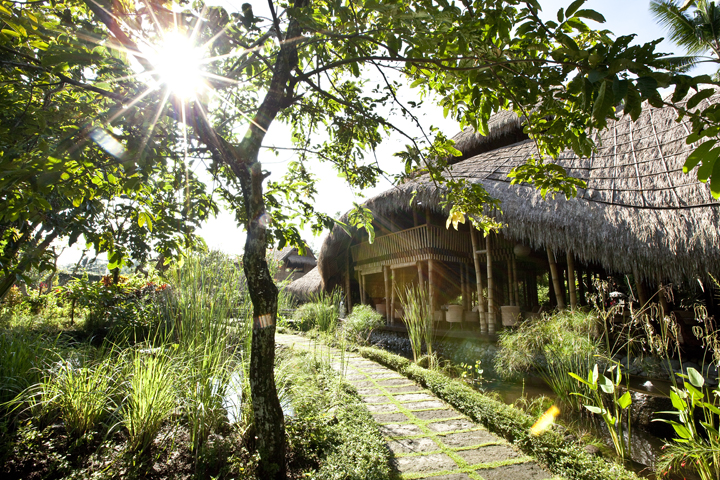 Offering nine Eco-luxurious villas, each enveloped in the hypnotizing whispering s of the sacred Ayung River, Fivelements welcomes guests with peaceful accommodation designed to echo the magic of the Balinese jungle and the majestic surrounds. All suites feature high, grass-roofed ceilings, white curtains that waft in the fresh river breeze and recycled timber underfoot. Generous teak wood beds are draped charmingly with mosquito nets with authentic Balinese soft furnishings.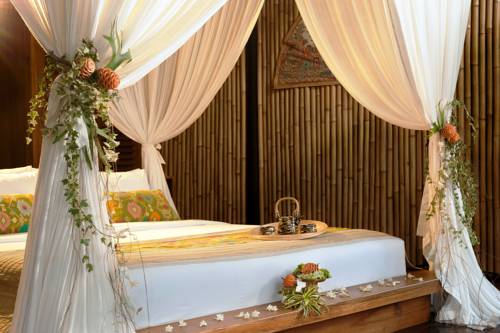 The villas embrace Bali's tropical climate with indoor/outdoor bathrooms comprising an alfresco sky shower with Fivelements signature botanical essence amenities and a riverside open-air bath tub hand carved from a stone boulder and drenched in seven chakra chromo therapy lighting.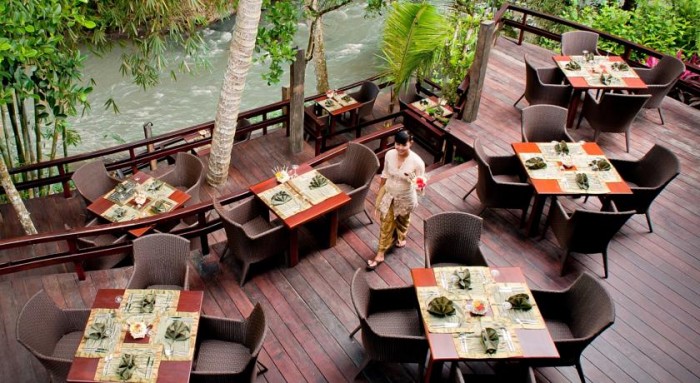 At the core of Fivelements is Sakti Dining Room™, architecturally designed to echo the shape of Bali's symbol for food, the banana leaf. Enveloped with a lotus pond on one side and the majestic Ayung River on the other, the auspicious, thatch-roofed space is home to the retreat's award-winning cuisine, restaurant and culinary training programs.
Offering a fine dining epicurean plant-based experience in an eco-luxurious setting, the menu is designed to give optimal plant-based nutrition and high energy. The Sakti Dining Room™ enables nourishment of the body, mind and soul with plant-based living foods, rich in vitamins, minerals and live enzymes, helping to strengthen and rejuvenate physically, emotionally and spiritually. Instilling a living foods philosophy, the retreat advocates plant-based foods in their original, un-heated state including fruits, vegetables, grains, nuts, seeds, seaweed and fresh juices.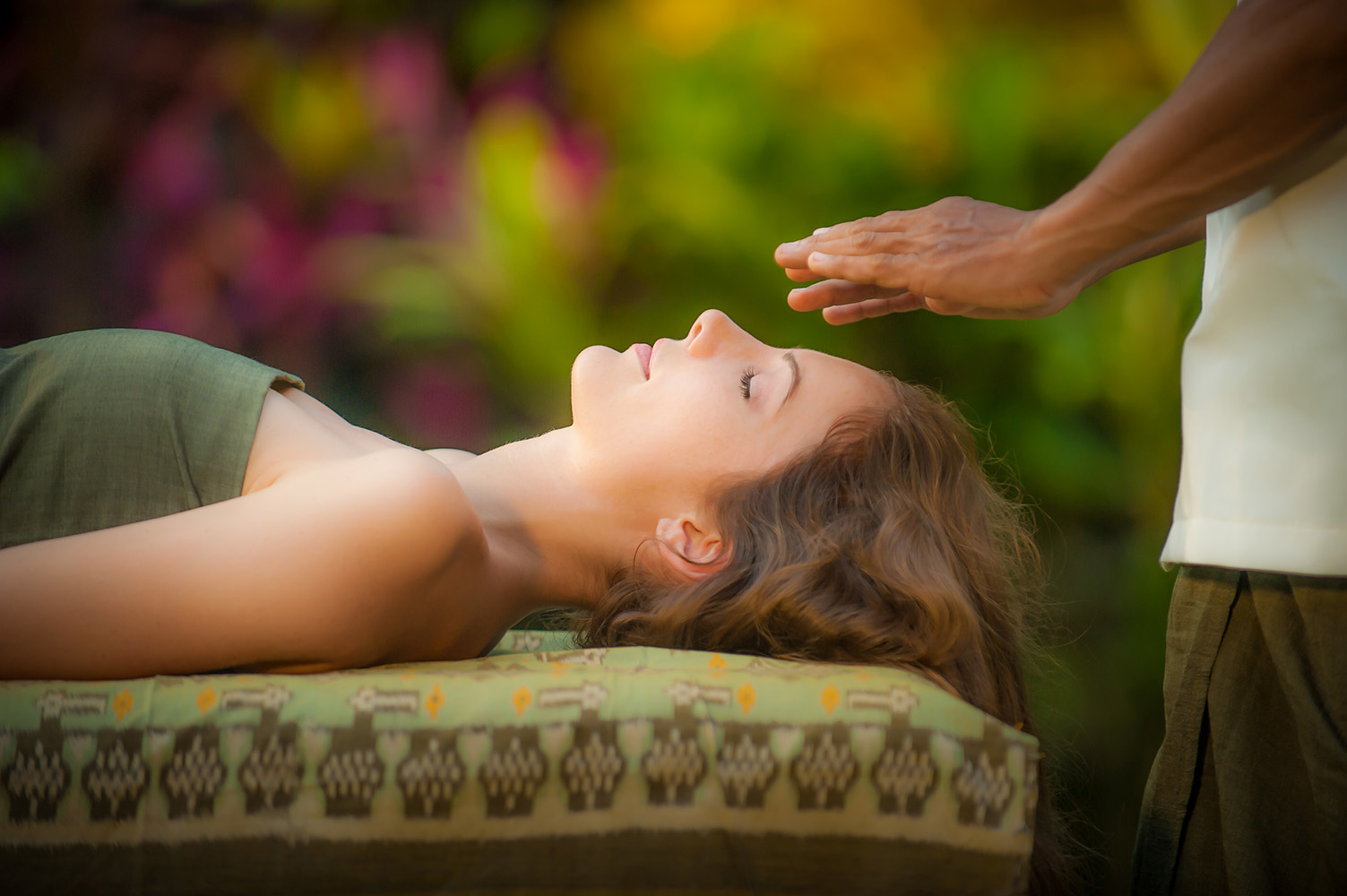 Fivelements has sourced the best healers from around Bali to deliver their masterful treatments, many whom derive from generations of healing wisdom. The carefully curated menu includes healing massages, healing energy treatments, water healing programs and colonic hydrotherapy. All therapies take place within the seven riverside healing rooms, four of which are couples suites.
Comprising healing and wellness rituals including deep massage therapies, prana energy, water healing, beauty treatments, blessing ceremonies, meditation and yoga. Each offering is targeted for purification, balancing and regeneration.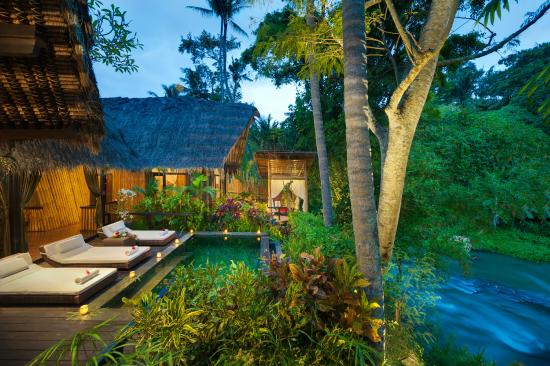 The design team carefully developed the retreat with minimal disturbance to re-existing natural systems, ecologies and aesthetics. Built using primarily natural materials including bamboo, rattan, local stone, recycled timbers and coconut wood, all buildings have been designed to represent a cohesive synthesis between eco-consciousness and luxury.
Visit www.fivelements.org for more information.