The Buddha-Bar Hotels, Resorts & Spas concept extend and interpret the spirit and atmosphere of the world-famous Buddha-Bar restaurants originating from Paris. Faithful to the concept from all over the world (Paris, Dubai, Beirut, London, Jakarta, Cairo and Kiev), the luxury hotels feature contemporary-modern Asian-Colonial interior designs, along with a signature blend of restaurants, bars and lounges with special music entertainment.
During the time of the Austro-Hungarian Monarchy (in 1899), the Grand Duchess Klotild Maria Amalia, wife of Archduke Joseph Carl of Habsburg-Lorraine purchased the two most important pieces of land in the city centre from the Capital's Council of Public Works. She assigned Flóris Korb and Kálmán Giergl the task of building two prestigious palaces there.
The unique historical building from 1900, rising on the corner of the famous shopping street Váci utca forms a perfect address for one of Hungary's most iconic boutique hotels. Located in the heart of Budapest amongst the main tourist attractions and fashion shops the Buddha-Bar Hotel Budapest Klotild Palace is the ideal base from which to explore one of the most vibrant cities in Central-Eastern Europe.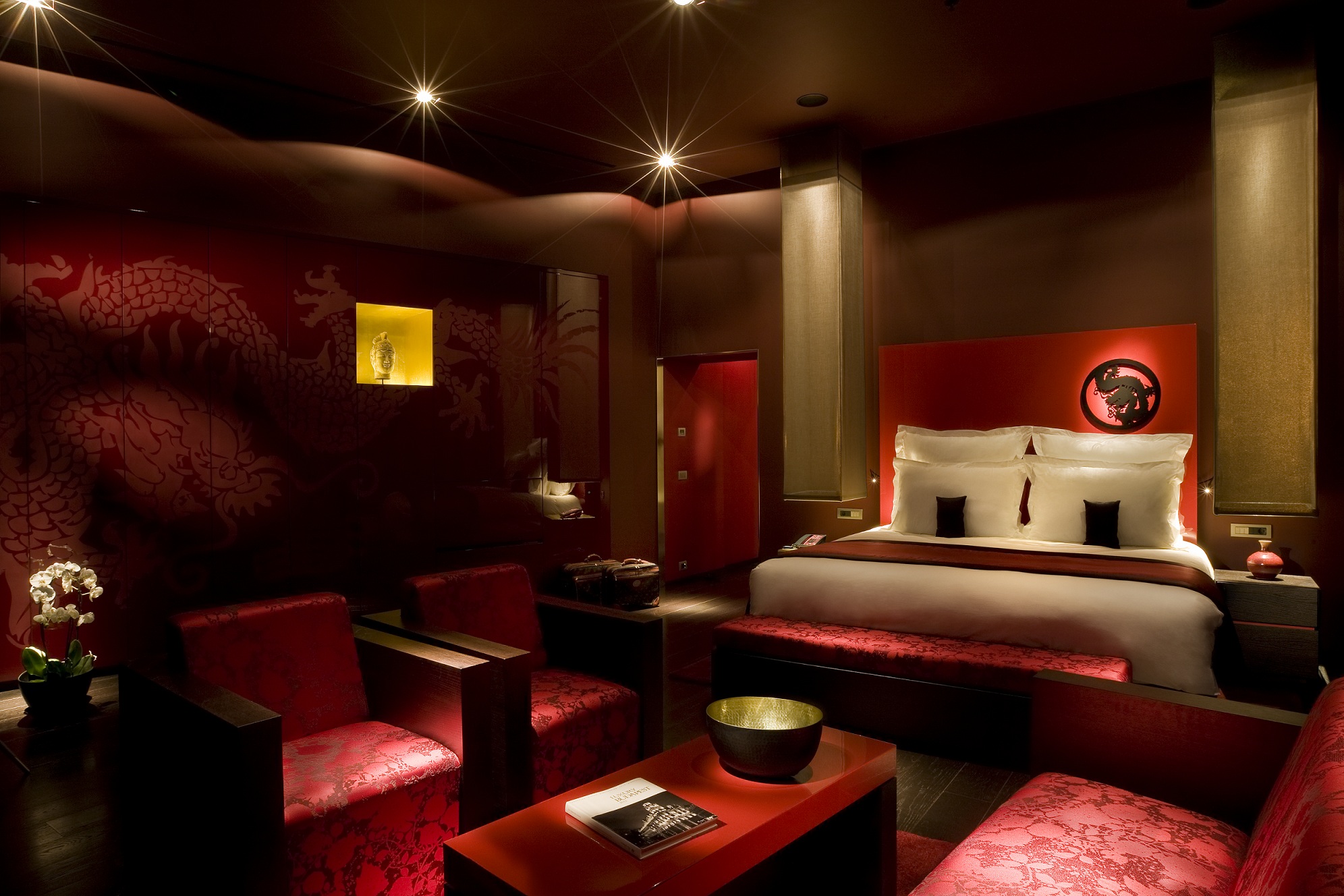 Buddha-Bar Hotel Budapest Klotild Palace provides 102 unique rooms for its guests including Superior, Deluxe & Executive rooms, Suites & the spectacular Grand Suite Collection, comprising of Sauna, Tower, Grand Corner & Buddha Suite.
Deluxe rooms with sizes up to 30 m2 with King Size beds are the perfect choice whether it comes to leisure or work purposes. Guests can enjoy a refreshing cup of coffee or tea at their private balcony, or enjoy a relaxing bath or rainforest shower in the lavish bathroom, while listening to live Buddha-Bar music from the fully interactive multimedia LED TV system with integrated media hub.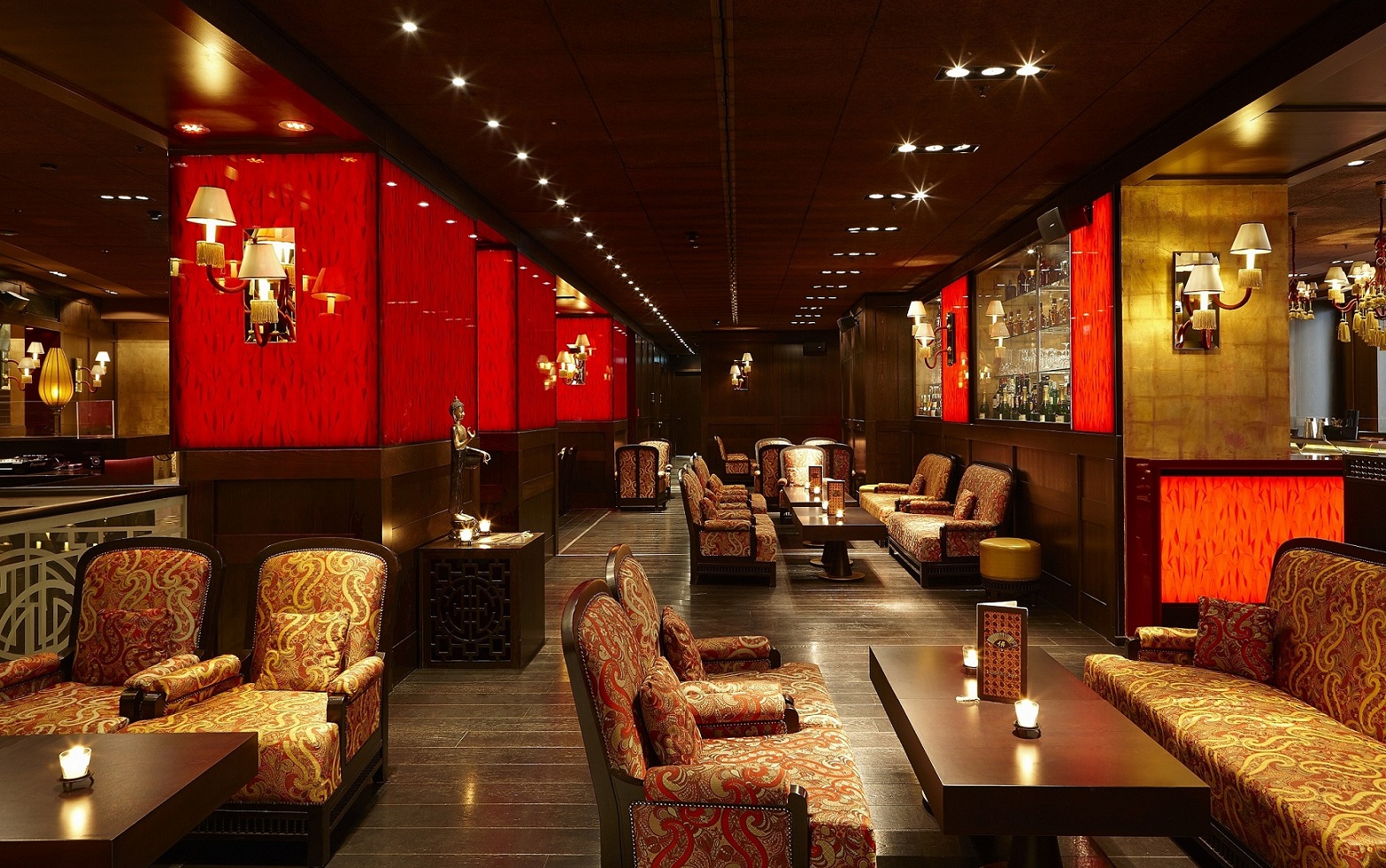 Executive rooms offer extra space to relax or work with large, elegant working desks and an exquisite seating arrangement with coffee table. Several rooms have a special layout with private balcony from where the bustling downtown offers an extraordinary spectacle.
Guests can also enjoy their stay in one of the exquisite, spacious, contemporary Oriental Junior Suites featuring a comfortable semi-private lounge, where they can host friends or have a meeting with business partners while being provided comfort and convenience.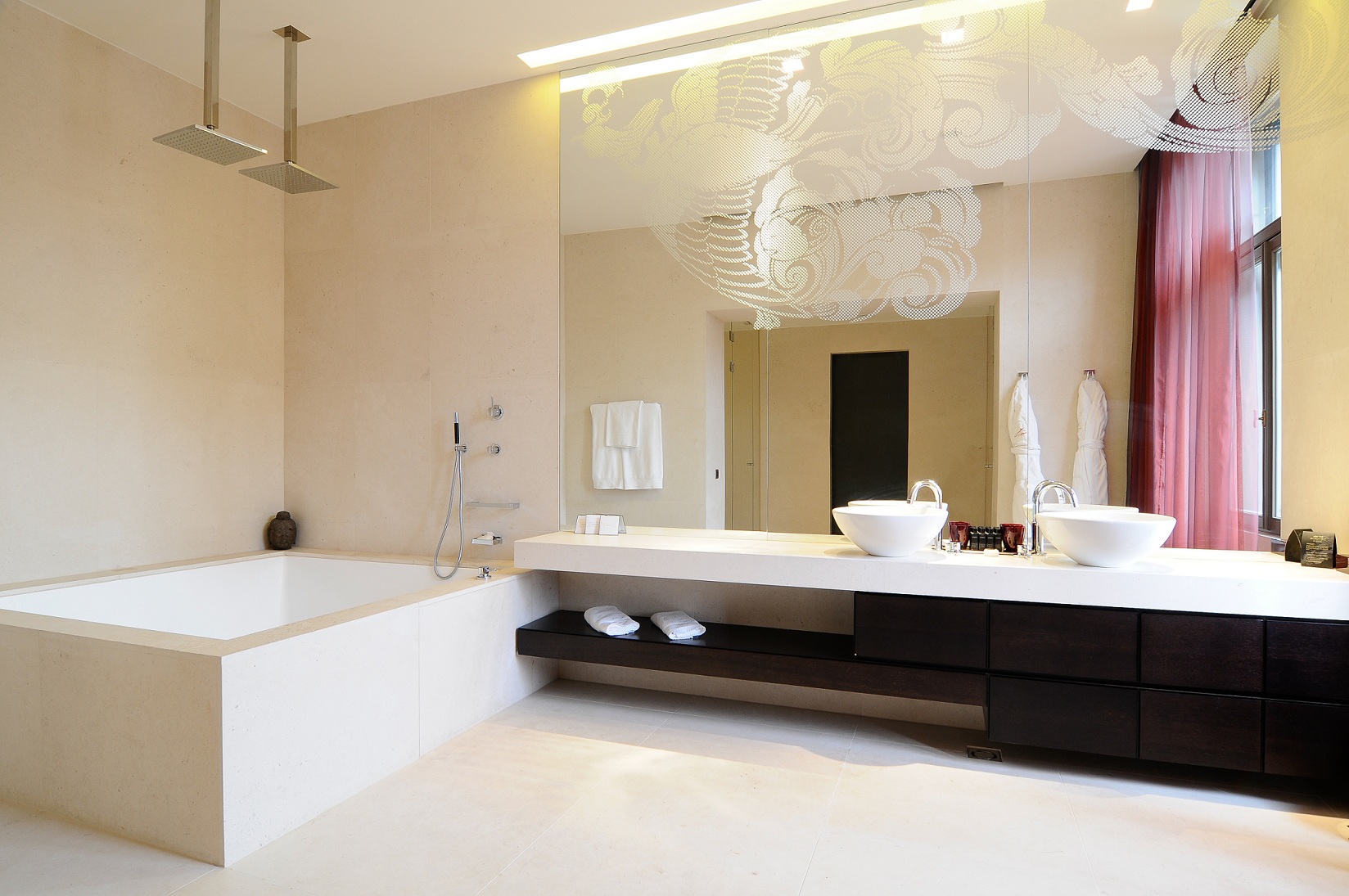 The modern and sophisticated bathroom with an oversized bathtub where guests can indulge in ultimate comfort and relaxation separated from the room by a mind-blowing glass wall. Junior Suites measure up to 48 m2. Several rooms also have private balconies with stunning views of the vivacious city of Budapest.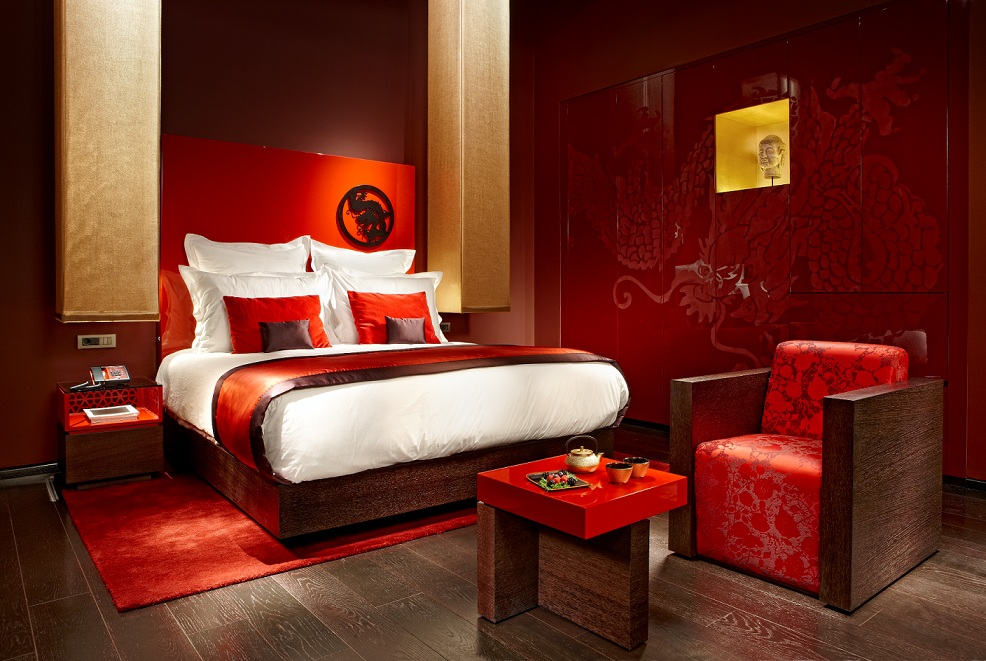 Upon entering the specially-furnished Buddha Suite and Grand Buddha Suite, on three levels guests find themselves in an elegant working and meeting area with luxurious state-of-art facilities. A separate private lounge gives them the opportunity to host business partners or friends, while on top level they can relax in their own Buddha Spirit Meditation Lounge. Both floors boast a terrace which allows guests to relax and enjoy breakfast at the sunrise. Buddha Suite measures up to 86 m2 while the top luxurious and most spacious suite of the hotel, the Grand Buddha Suite measures up to 100m2.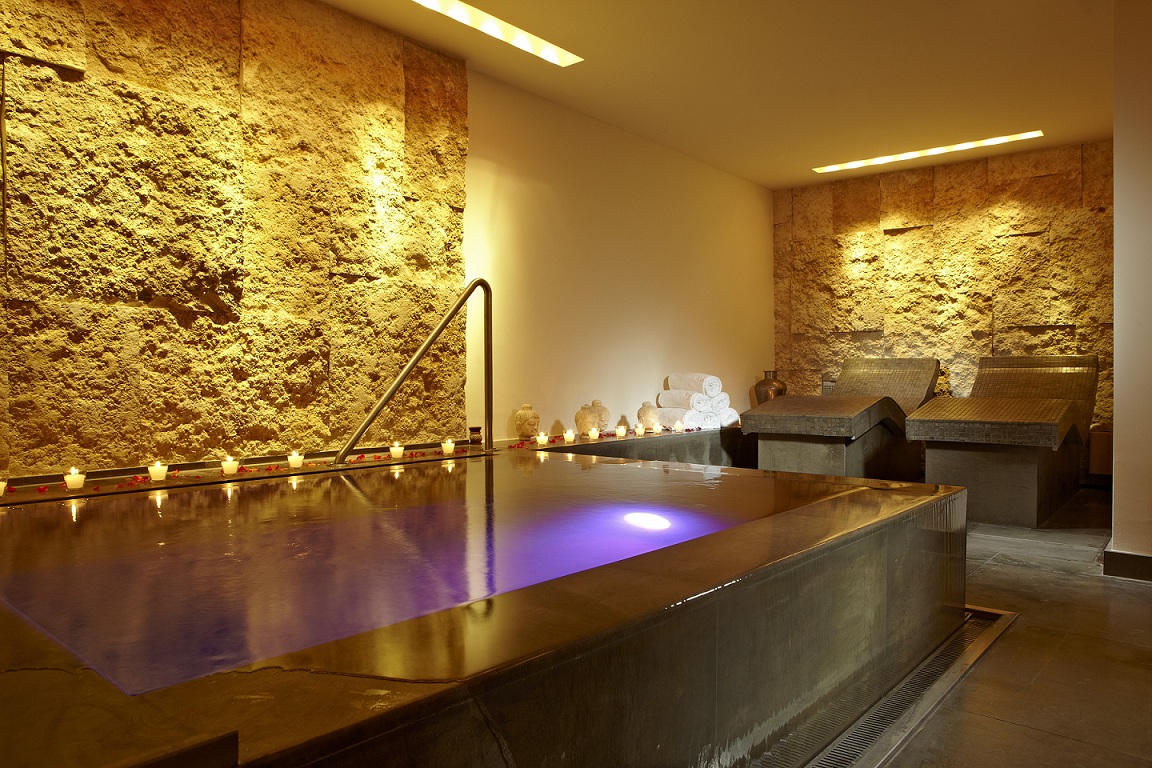 The spa experience strives to achieve the ultimate harmony between the physical and the mental realms of the individual. The Buddhattitude Spa offers a number of wellness facilities in an east-meets-west contemporary design to embark on a journey of health, well-being and spiritual awakening.
With a subtle mix of flavors inspired by many continents, the Buddha-Bar Restaurant is an astonishing creation reminiscent of an Asian temple with colonial style wenge furniture, Chinese and Japanese artifacts and a plethora of elegant trimmings. During the summer days a stylish terrace awaits guests with signature cocktails, refreshing lemonades, premium beverages and Buddha-Bar food specialities.
Beloved by the hip crowds of Budapest, the glass-roofed Klotild Bar & Lounge on the top floor of the hotel combines premium live music with the highest quality of beverages in an elegant, yet extravagant setting. Occasionally, renowned piano entertainers and up-and-coming talents treat music lovers to old time favourites and yet-to-be-discovered highlights, while they enjoy the breathtaking view of the city from the mezzanine. Buddha-Bar is a wonderland where only imagination is the frontier for the countless events hosted.
For more information, please visit:
http://www.buddhabarhotelbudapest.com
+36 1 799 7300