J.K. Place Firenze, is located in the heart of downtown Florence, in Piazza Santa Maria Novella, just a few steps from the famous church with the same name. It has a magical "townhouse" atmosphere that distinguishes this boutique hotel. It is a unique, precious hotel with a dedication to quality above all else offering personalized comfort creating a peculiar microcosm with the highest of standards.
J.K. Place Firenze pursues a philosophy of hospitality that is truly different. It offers an elegant and exquisitely intimate habitat, which in fact doesn't seem to be a hotel. It is a real house, with fireplaces burning, meaningful contemporary flavors and objects maintaining their poetical time patina, happy memories and a refined approach, which is never intrusive.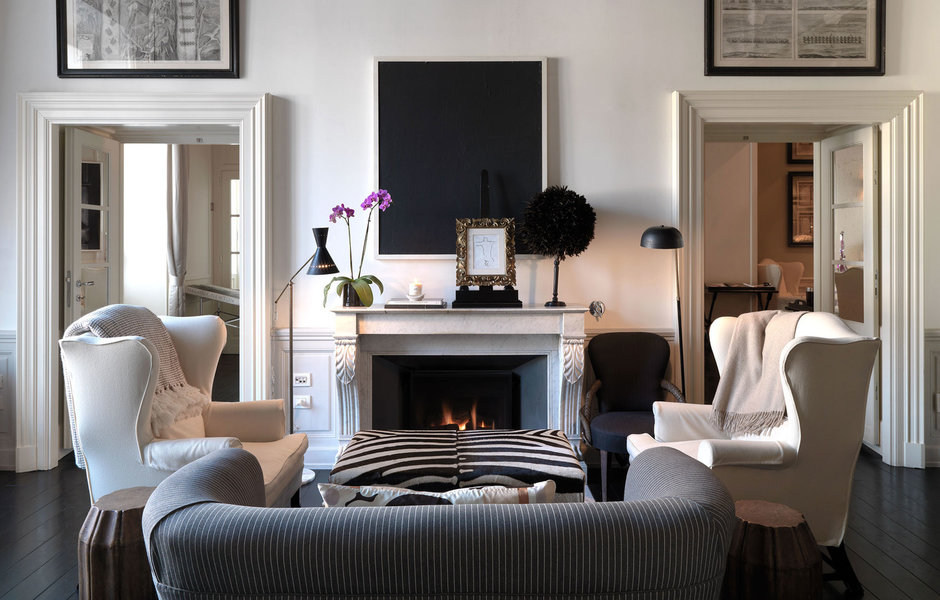 The interior was designed by Michele Bonan, a young Florentine architect, well-known for his many extraordinary international hotel projects. He wanted to underline a breathy, understated, yet very real, deep, unquestionable luxury giving life to a sophisticated and timeless play about the theme of classic.
As the guests enter the hotel, the bustling sounds of the city fade away and a slower, more thoughtful rhythm prevails. Different stylistic philosophies are harmoniously joined together in the lounge with a Charles X fireplace and objects from the 1970's, a stately neoclassical bookcase, animalier armchairs, 1950's lamps, a rigorous play on black and white and the wooden panelled ceiling ornamented with pale-colored grotesque figures.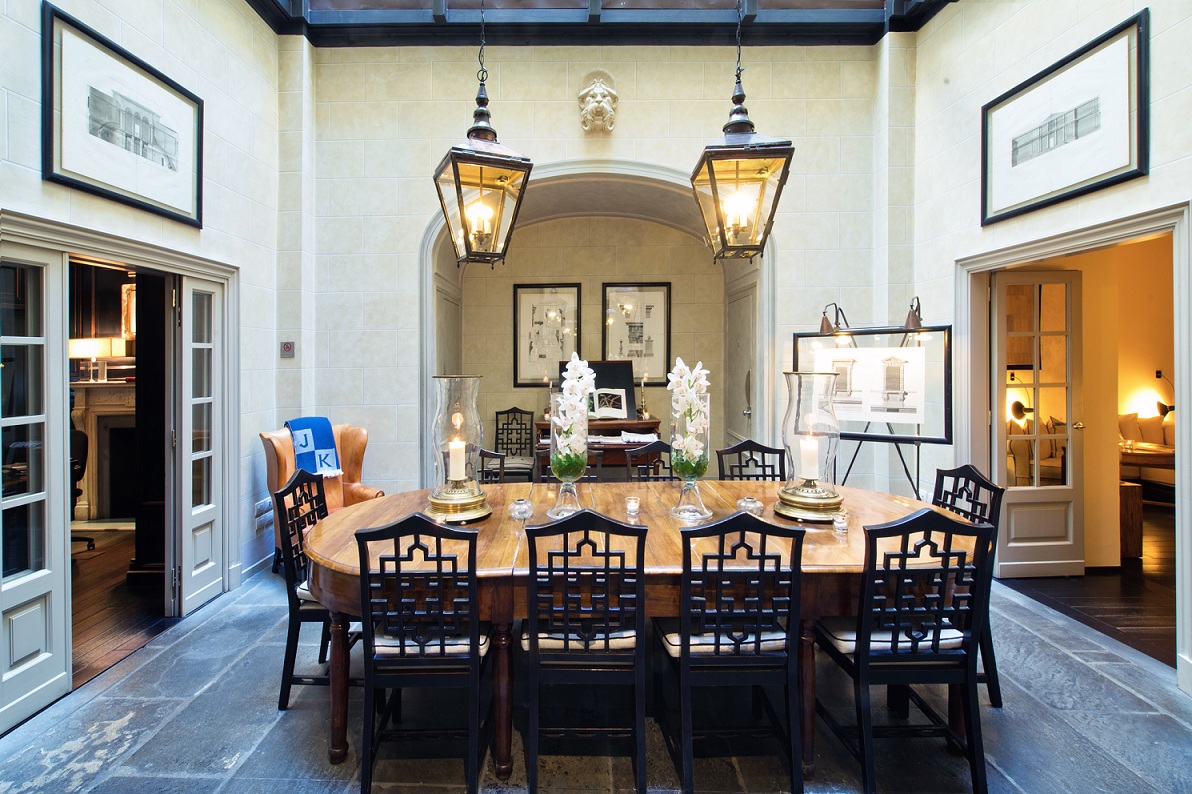 The reception is located in a splendid library of geometrical black woodwork inspired by the 16th century paneling in a gallery of an aristocratic British country residence. Breakfast may be eaten in what was once the internal courtyard, paved with grey sandstone of the original building. It is now covered with a glass structure that shows off the clear form and structure of the ancient architecture.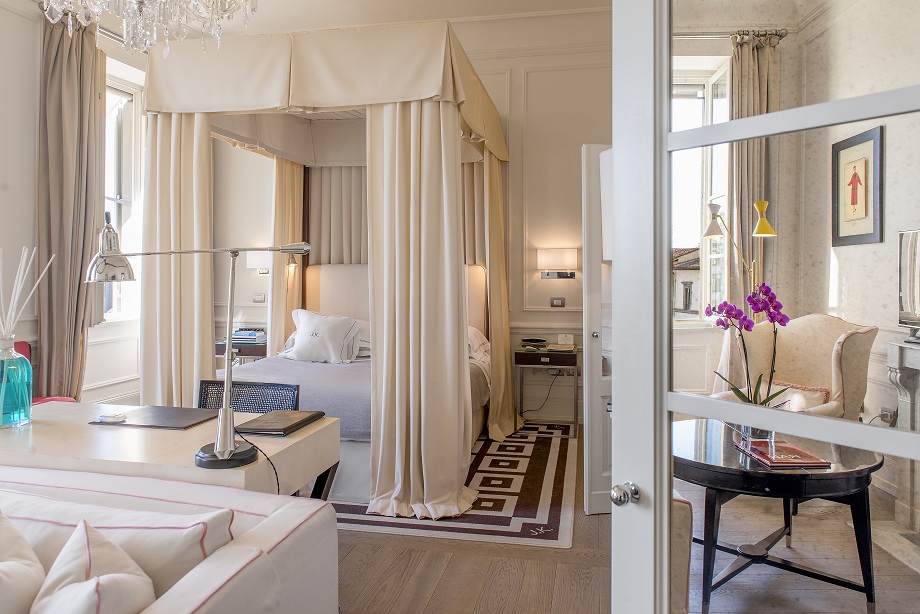 In the penthouse there is a play on the presence and absence of Florence, sometimes letting in marvelously foreshortened urban vistas, sometimes revealing emblematic symbolic details, sometimes denying the prevailing character of the city using different references and inspirations, throwing down the ultimate challenge.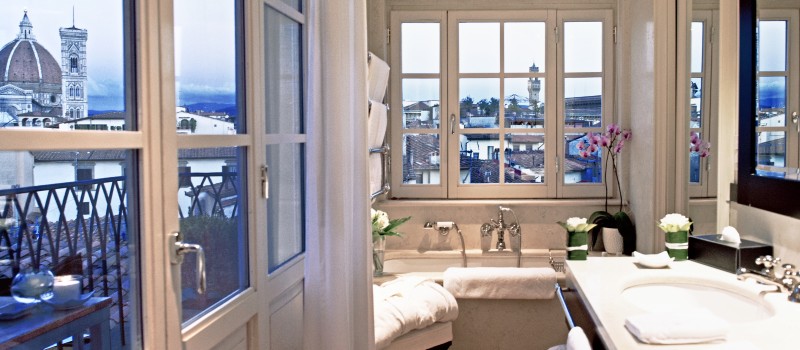 From the bathtub of one of the rooms a mirror gives a breathtaking, even unreal, panorama of the Brunelleschi cupola of Santa Maria del Fiore, high above the wave of terracotta roofs and terraces. Still on the top floor, there is a relaxing terrace hidden in the structural fabric, wide open and searching for the sky with its nautical teak planking and long benches modelled after Mediterranean and North African examples.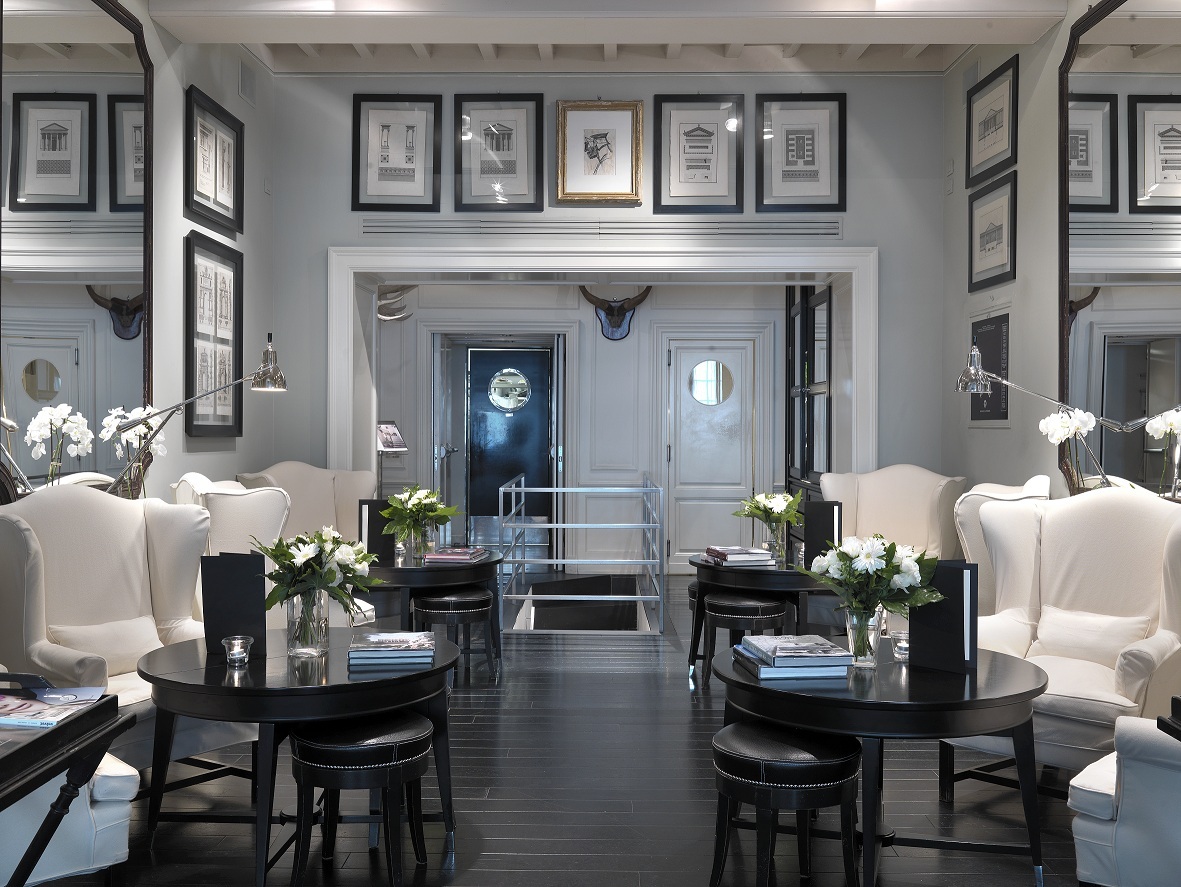 J.K. Lounge Restaurant & Bar is a multifaceted and charming club. One can stop by for a quick luncheon, take tea in the afternoon, or enjoy the decadent pleasures of an aperitif followed by a delightful dinner.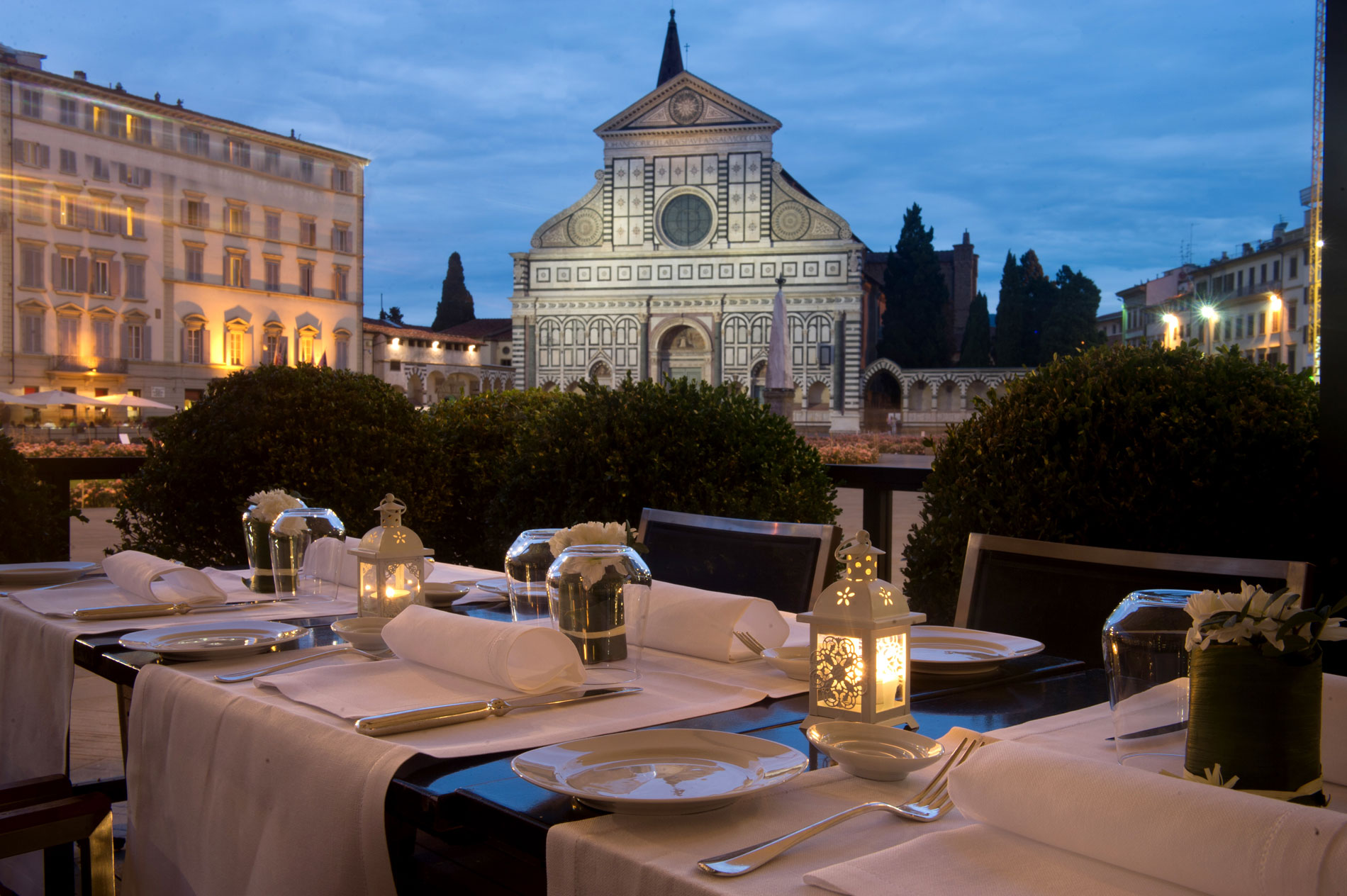 Located right on S. Maria Novella square, with a stunning view of the marvelous façade of the homonymous Church, J.K. Terrace is an oasis of sophistication, comfort and style. The perfect place to enjoy in complete relax a light snack, an Italian style aperitif, a good after-dinner cocktail or a delicious dinner by candlelight. The choice is from the selected organic menu, proposing genuine home-made specialties from Tuscany and Italy, in complete accordance to the fresh seasonal ingredients. The J.K. Terrace is also open to welcome non-resident Guests and locals and it is the perfect venue for private exclusive events.
For more information, please visit:
Tel. +39 055 26 45 181