As part of the NH Hotels we present ourselves in the 3- and 4-star segments with a strong focus on business as well as leisure travelers who are looking for the best price-value ratio, care about central downtown location and excellent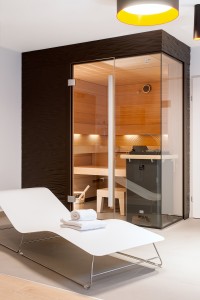 service. We in particular offer our guests the excellent location on Mariahilfer Straße and our special NH services, such as the rich buffet breakfast, complimentary Wi-Fi and an inviting spa and fitness area.
With the Premium Brand NH Collection we enhance these standards to the motto "feeltheextraordinary". This means that we meet the highest level of service and comfort and will exceed the expectations of our guests and surprise them.
In my opinion, the key to success of any hotel with a similar positioning than ours is service. We may provide an ever so perfect product – the way our employees make our guests feel is sustainable and influences the image of the hotel in a very unique way.
Especially boutique hotels like NH Wien City and the NH Collection Wien Zentrum focus on individuality, which works best on a personal level. Every employee shall be host with body and soul – that makes the difference.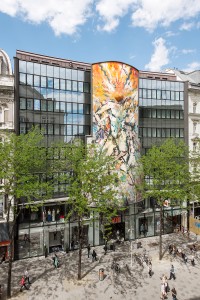 As to my knowledge, best experience our guests make during their stay at our property is the helpfulness and friendliness of our staff, which is highly praised. Peerless is also the great view from our breakfast restaurant at the NH Collection Wien Zentrum.
In my personal opinion, the objectively "best" experience does not exist. Each person is unique and has his own preferences and experiences. Thus each of us will value another detail during a stay as particularly positive. In order to create magical moments for our guests, it very much depends on the empathy of our employees.
Their task is to see how guests tick to realize what may become the key experience. For example, the front desk clerk proposes a recommendation which is not mentioned in a guide book, or if our housekeeping staff supplies the slippers beside the bed so that he can slip in it in the morning. Or that the wait staff provides information to the guest on gluten-free foods at the breakfast buffet. Sometimes it is also an especially friendly smile in the morning, which lifts the mood so much that the rest of the day is great.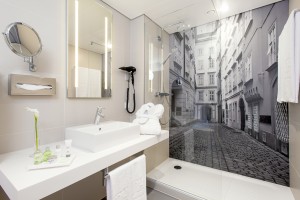 In all properties of the NH Hotel Group there exist standards, which we call "Brilliant Basics": In addition to free Wi-Fi it includes relaxing rain showers and the extra thick, fantastically comfortable mattresses and pillows in different degrees of firmness to choose from. In addition, our guests can enjoy "LazySundays": breakfast is served until 12 pm and check-out can be extended until 5 pm.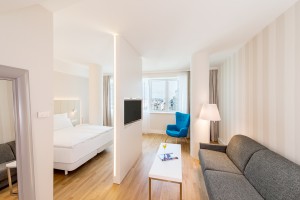 However, our main offer is the service. Therefore our guests can rest assured that at any time they have a reliable partner in any situation.
I am particularly proud of the appointment of the NH Wien Zentrum for a NH Collection hotel, by the way the first in Austria. Personally, this is an accolade and shows that I can perfectly convey our team my passion for this profession, as well as our company's values and lead by example daily. Finally, our premium brand NH Collection is primarily characterized by personalized service, which aims to exceed expectations and to facilitate unique experiences.
Certainly, the most instructive time I have spent, was in America. As fresh from school management trainee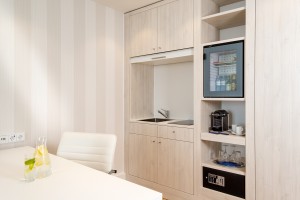 this period has shaped not only my leadership style, but especially my behavior towards guests. Getting you to give up words like "No" or "No problem," felt really hard in the beginning because pessimism by far has too much entrenched in our culture.
The most important lesson I have drawn from it, is "think-outside-the-box" does not mean to twist your brain all over, but it is in the attention to communication and consequently to act accordingly.
The most memorable experience I have made during my career in the hospitality industry was the deterrent setting of a hotel colleague: "The customer wants us nothing good, only looking for a reason to complain, and will draw a price advantage out of it."
The lesson I have learned never to become this grieving, but maintaining my optimistic attitude. There were certainly a lot of challenges in my career already, and experience has shown that every situation can be mastered.
Christian Rothbauer is responsible as Cluster General Manager for the properties NH Wien City & NH Collection Wien Zentrum.