Mihingo Lodge is a luxurious, family owned lodge in a magical setting adjacent to Lake Mburo National Park.  Perched high on a rocky kopje, whose pre-Cambrian granite boulders were formed over 500 million years ago, it has spectacular views over a vast savannah landscape.  It is a peaceful and secluded retreat ensuring great views of the valley below with its lake and tranquil forests.  The employees are from local Ankole tribe and have received extensive training in hospitality services, and the management is dedicated to providing an exceptional safari experience for every visitor.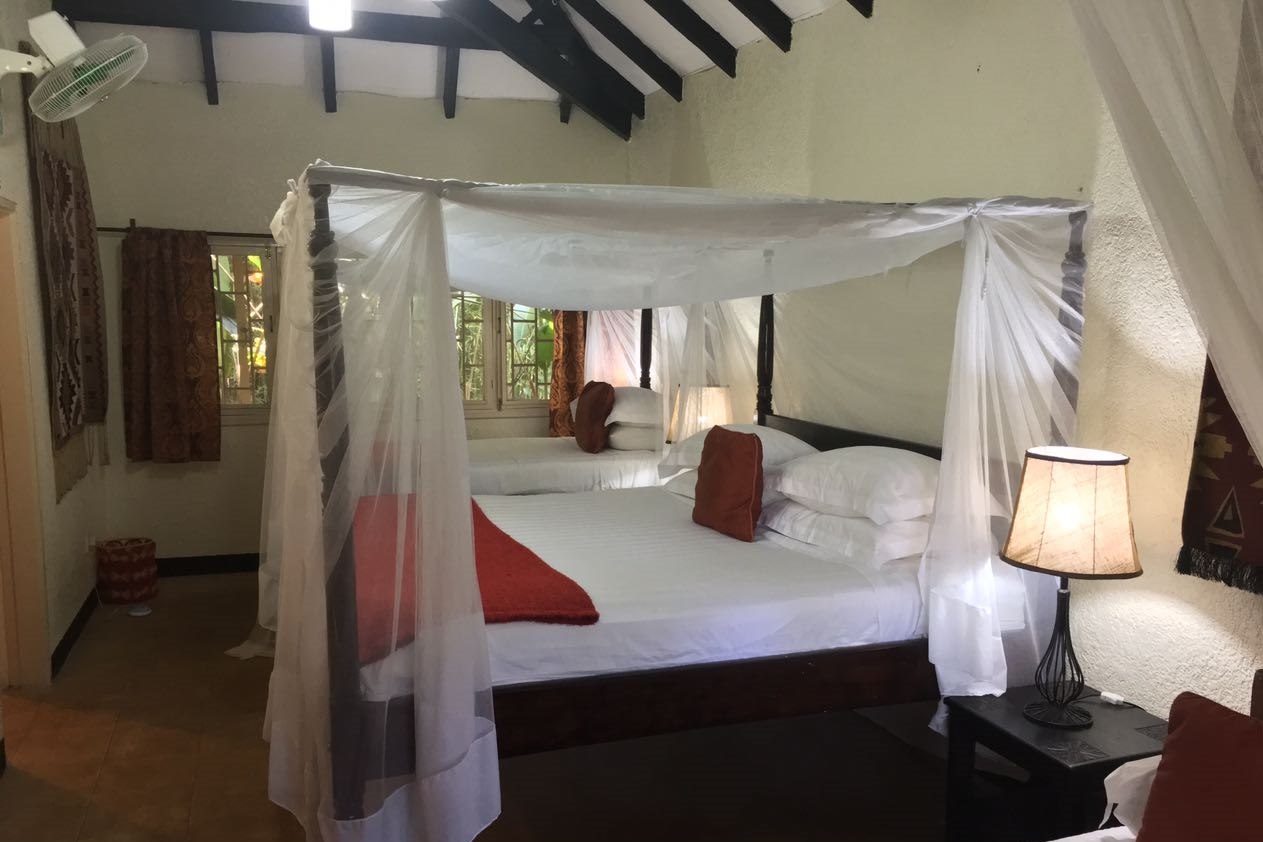 Situated on a privately owned land, Mihingo Lodge has 12 luxury rooms, built on wooden platforms and stilts, covered by a thatched roof.  Suspended under the thatched roof is a spacious and comfortable tent with en-suite bathrooms, including hot and cold running water, showers, and flush toilets.  Each luxury tented room is privately located, enabling guests to enjoy the tranquil environment. Some rooms are situated in a forest setting, some with a lake view, and some on rocky outcrops. The outside walls reflect the colors of the African soil, created with the help of a specialist from Lamu who mixed natural cultured pigments into the cement.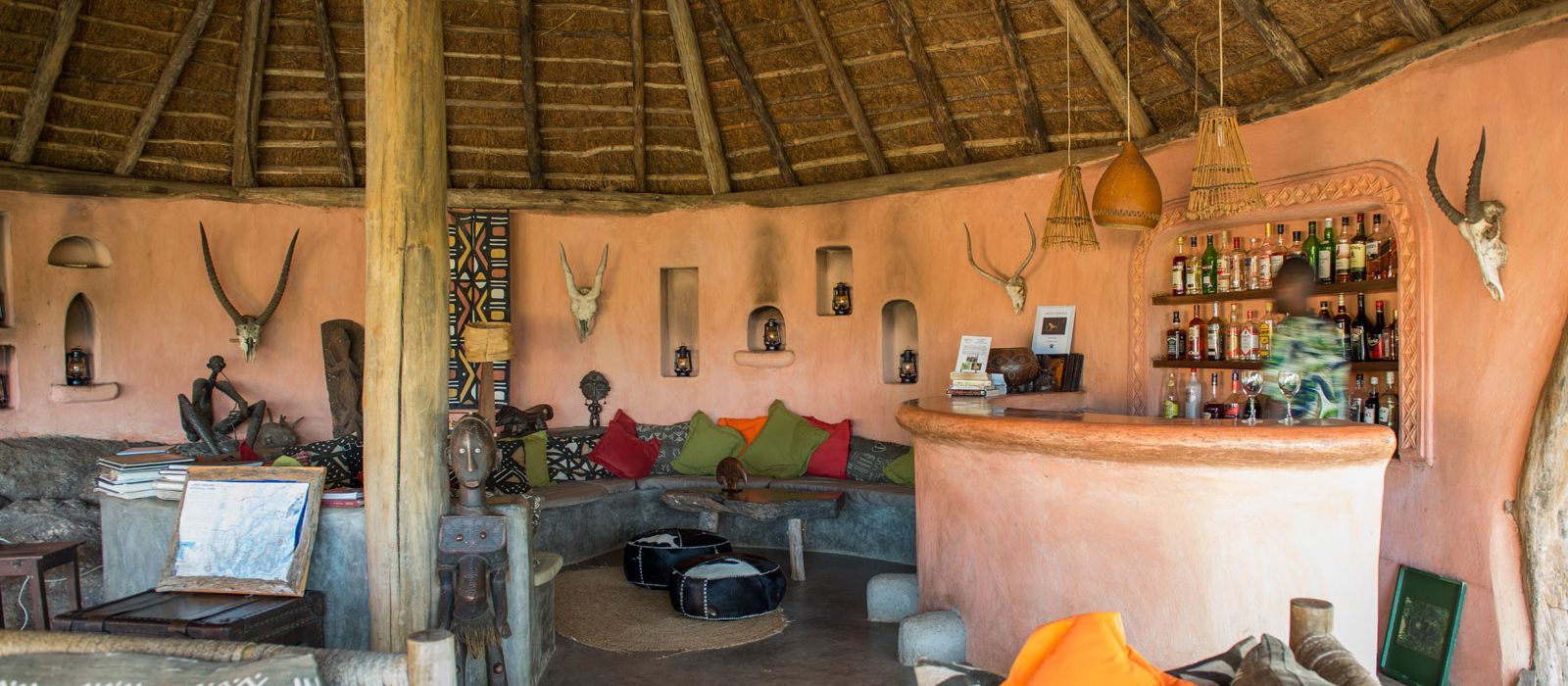 The main dining area is a large thatched structure built from rocks, the wood of dead olive trees found on the land, and native grasses.  Three course meals are served buffet-style in the large thatched dining room. The Staff at the bar will also happily arrange a cooler box with drinks for you to enjoy at a lookout point while watching a magnificent African sunset.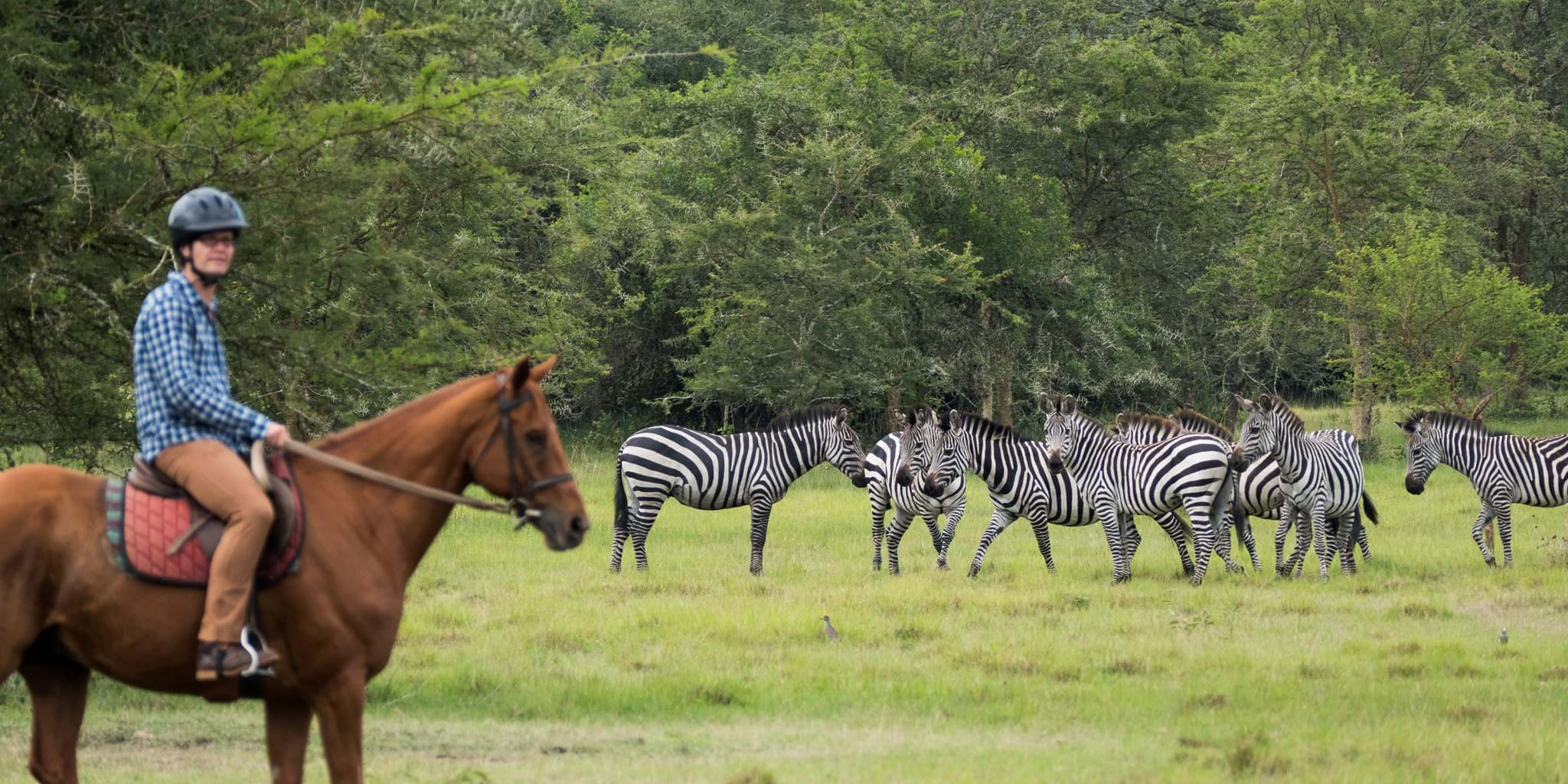 Mihingo Lodge offers the largest variety of activities possible in any National Park in Uganda. From exhilarating horse rides with many different options, exciting walking safaris, night game drives with a chance of seeing some of the nocturnal animals, various different game drives including one with a walk onto a stunning viewing point, a lovely boat trip with hundreds of hippos and lots of birds, relaxing massages, a walk to the hide near the waterhole and the chance to watch bush babies in the evening from the platform below the bar.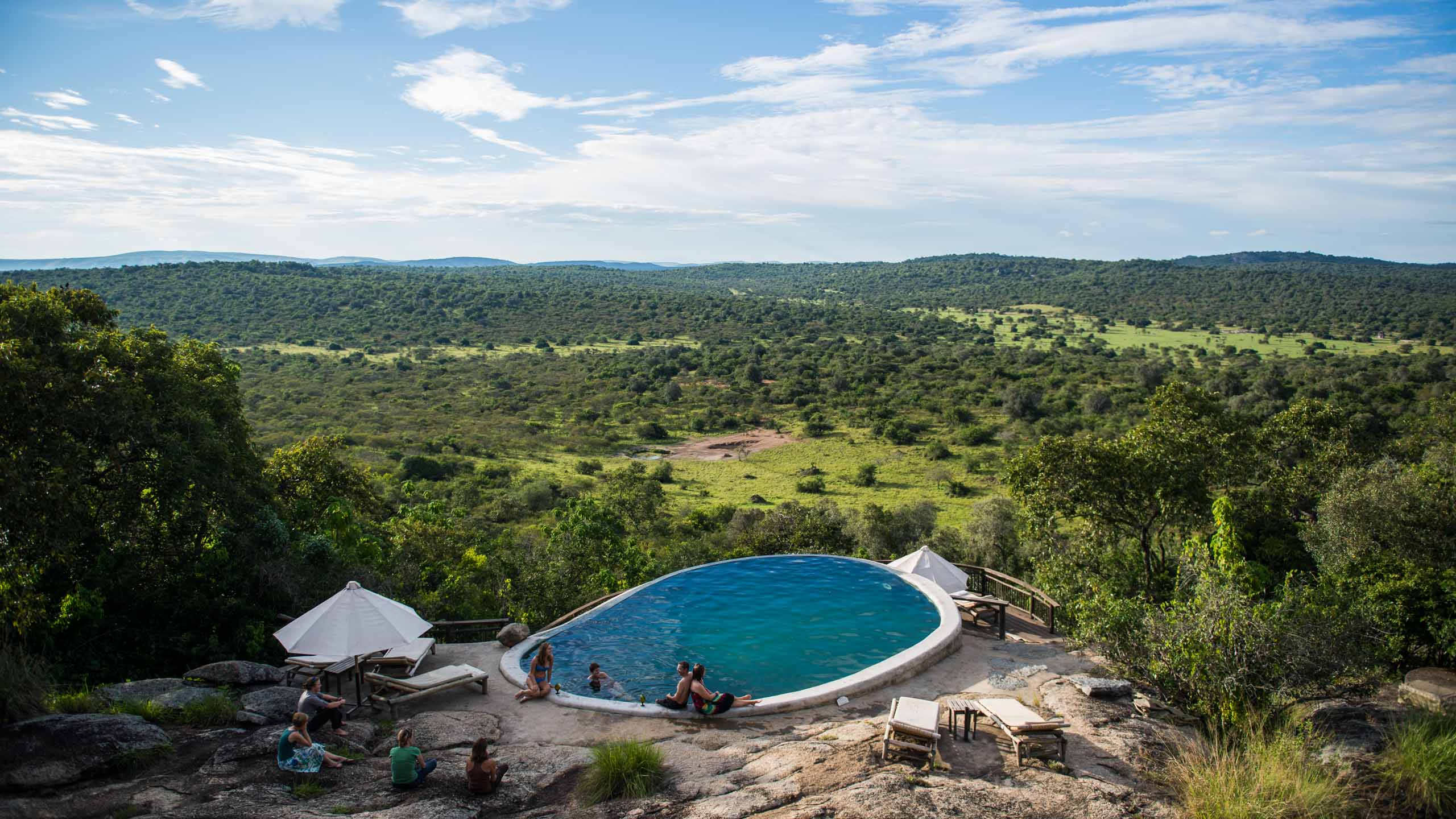 The lodge has a swimming pool and there are massage facilities. The park offers boat trips on Lake Mburo and savannah walks either near Lake Mburo or around Mihingo Lodge.
Mihingo Lodge is an environmentally friendly accommodation.
For more information, please visit: