Paragraph Resort & Spa in Shekvetili, Georgia is an ideal place for anybody looking for a peaceful beach-type vacation with an exotic international touch. Ideally located on the "magnetic sand" beachfront, between incredible pine tree forest and the Black Sea coast. Whether visiting for work, a romantic getaway or a family vacation, guests will always find something to keep them entertained. The hotel is easily accessible from the highway, a convenient driving distance from the airport, railway station and local attractions.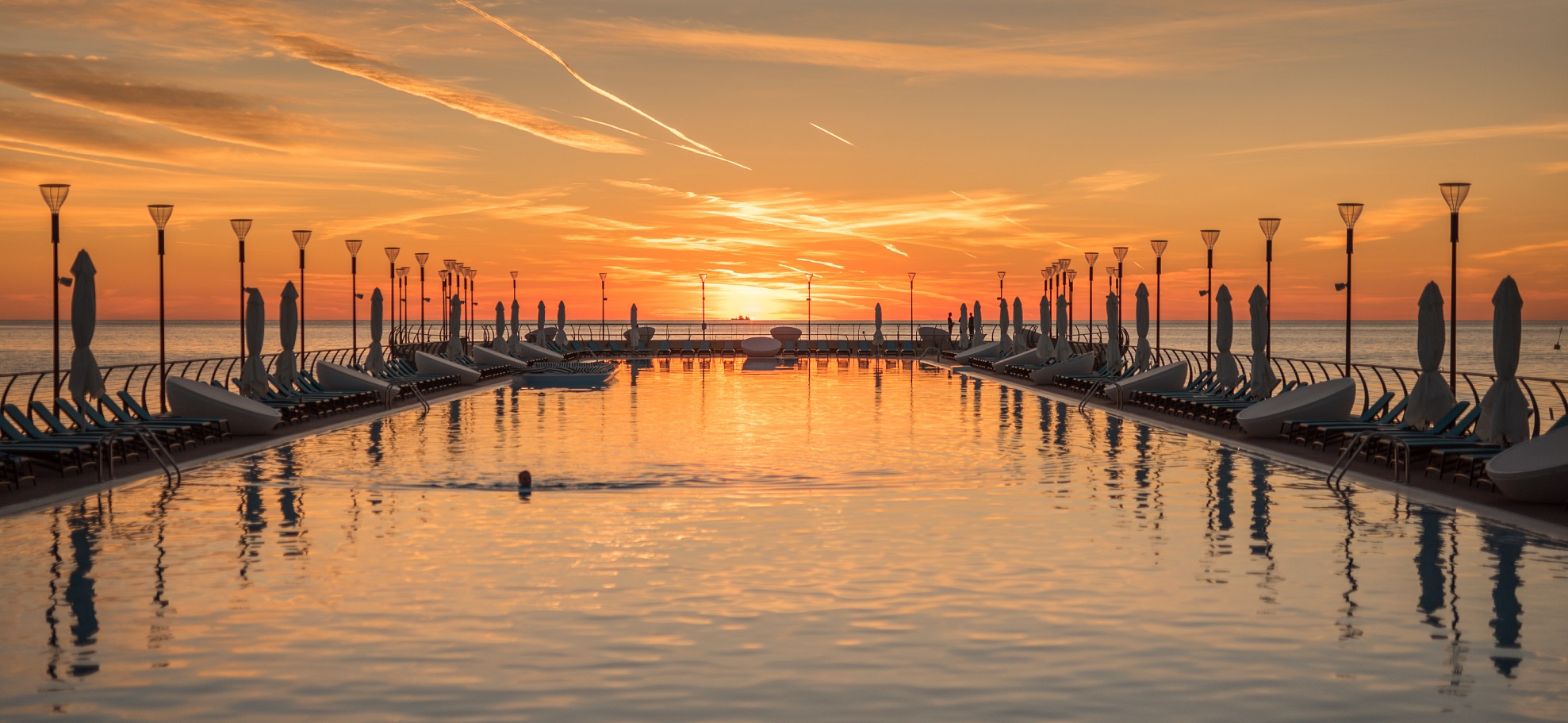 The feeling of serenity will gradually take hold of you, as you drive through the old pine tree forest to this state-of-the-art retreat. When you cross the limit of reality, its fascinating marine inhabitants shall lead you towards the inner falls, which guides you down into the majestic winter garden, indoor aqua park and the jewel of the property – the 115 m long filtered seawater pool built into a mindfully designed panoramic deck.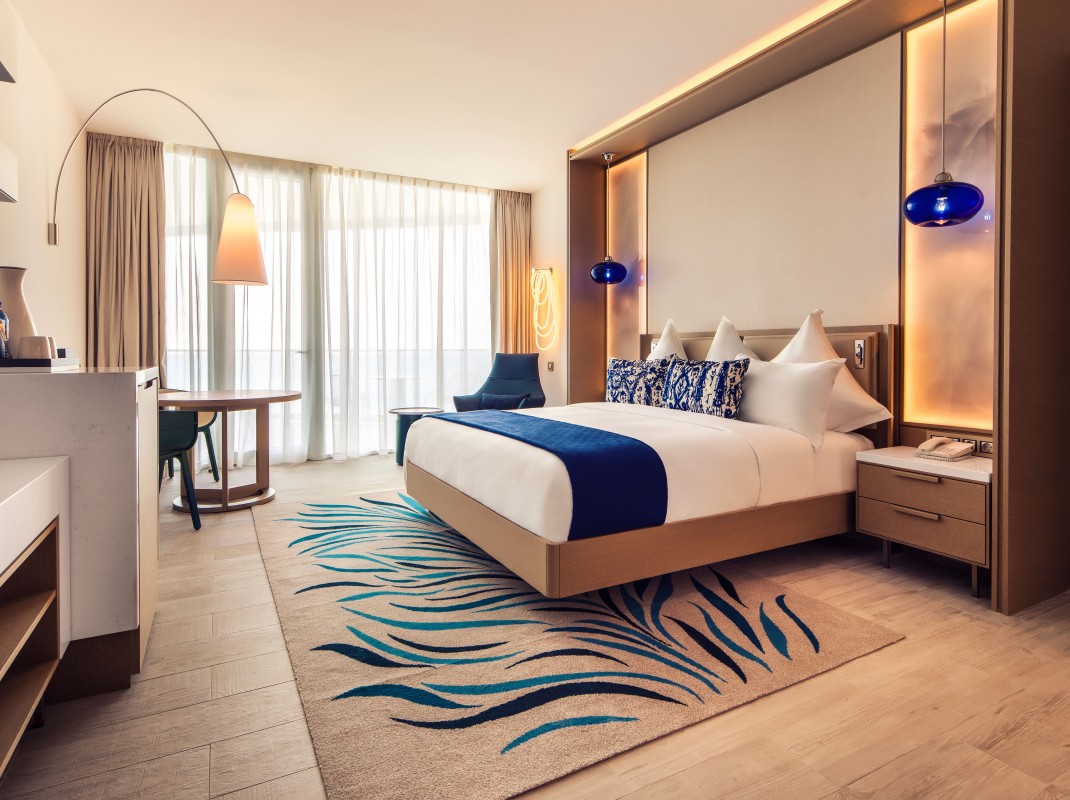 The 5-Star Paragraph Resort & Spa with 220 spacious rooms invites you to the unique place where design joins modern technology with the sole reason to compliment natural beauty with the special properties of this distinctive resort. Each room at Paragraph Resort & Spa features private balconies with stunning views of the Black Sea beach, forest and mountains.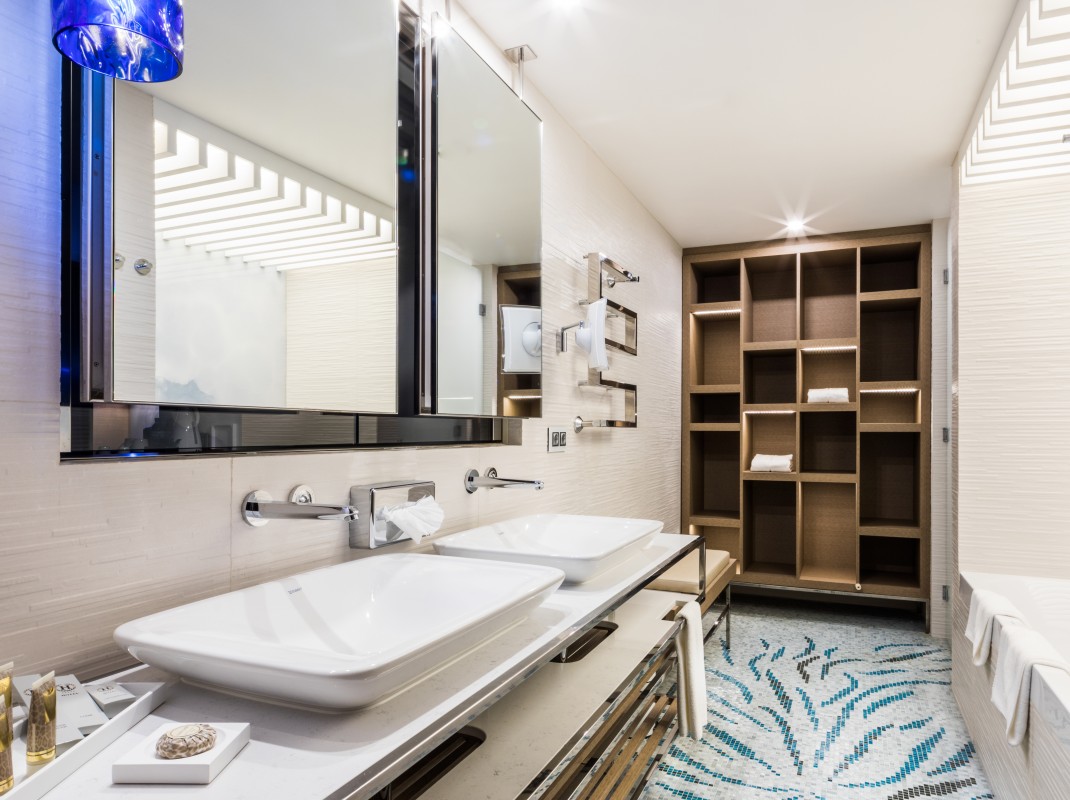 All units of the hotel are equipped with a seating area, a flat-screen TV with satellite channels, a kitchenette, a dining area, free Wi-Fi throughout the property and a 24-hour front desk. Feel the power of rejuvenation in the bathroom with a separate bath and power shower. The bathroom includes a bathtub and rainfall shower, with mosaic detailing and a glass screen.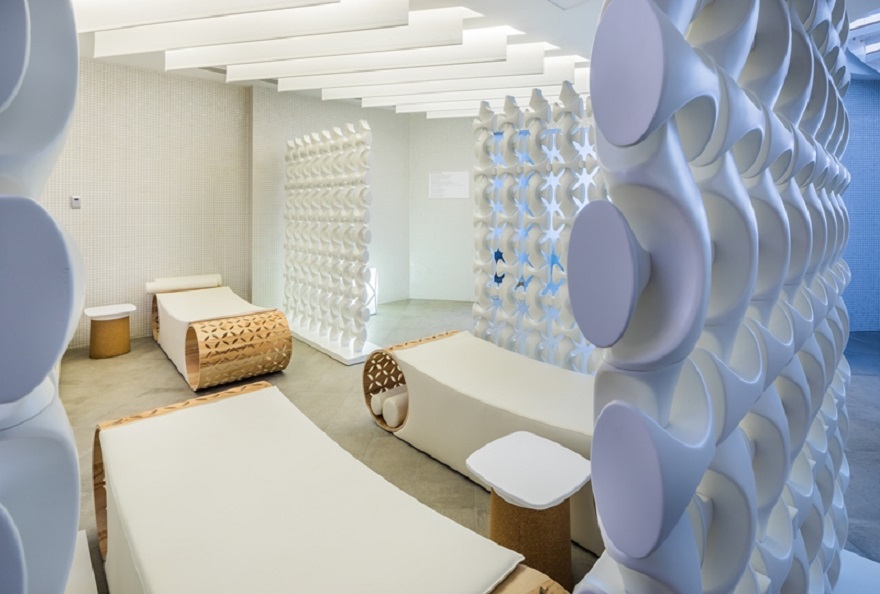 Relax for a second or for an hour at the sumptuous spa. Enjoy the spa with luxurious and award-winning brands, Aromatherapy Skincare and anti-aging procedures for natural. The relieving treatments include the healing powers of the Black Sea's sand and are expertly applied by specialists to rejuvenate your body and soul.

The vibrant environment of the elegant restaurant offers the ideal setting to relish the delightful international flavours of true Georgian cuisine. The creative food and beverage team is enthusiastic about producing a very special culinary experience.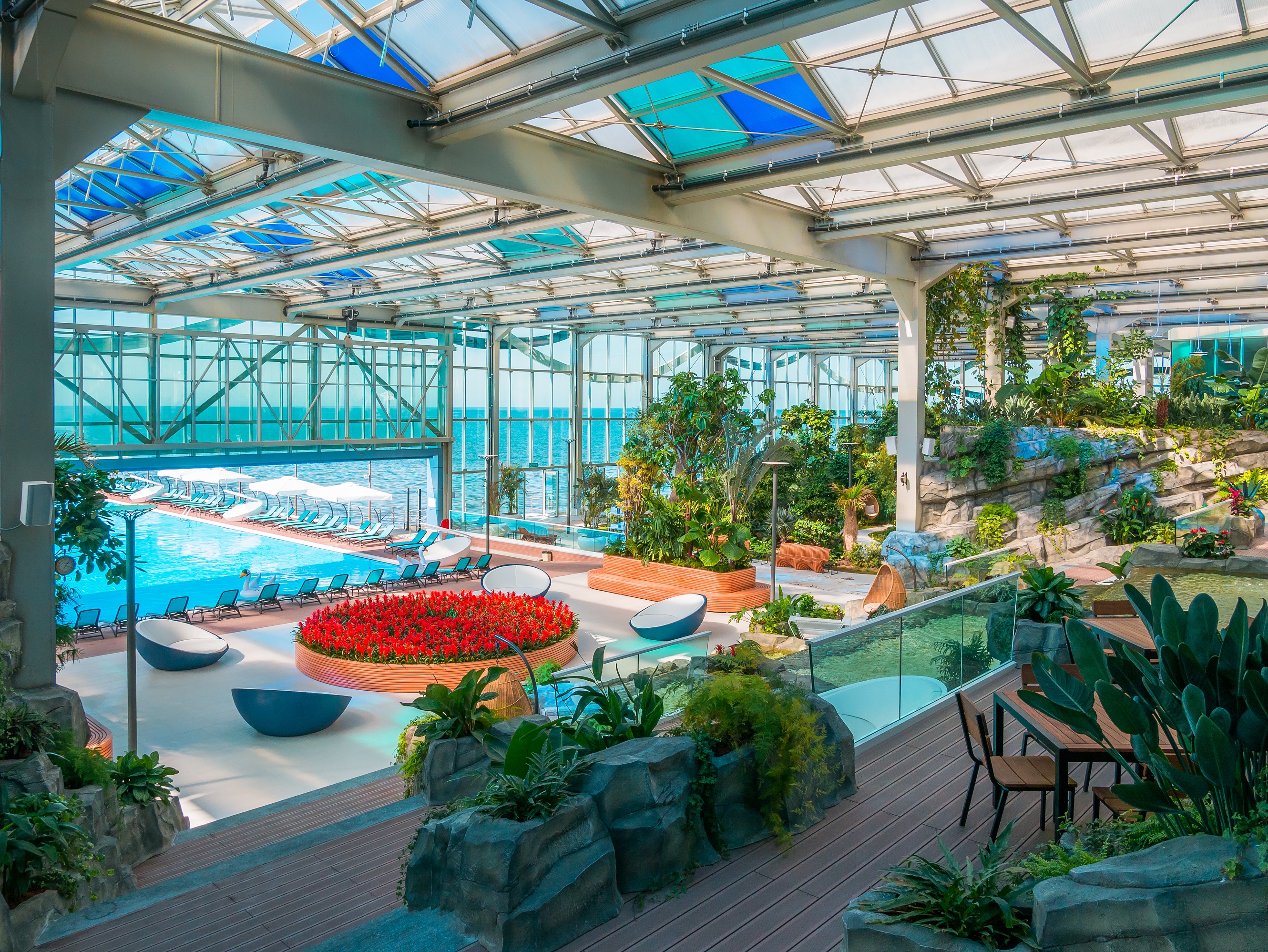 The hotel offers facilities to host a memorable wedding in the dazzling indoor and outside scenes of the resort. Guests can celebrate with a reception in the setting of the astounding Black Sea as a one of a kind background for their wedding ceremony in the lavish venue of the winter garden. You can also organize outdoor meeting breaks, cocktail receptions or team-building occasions in the outdoor venues.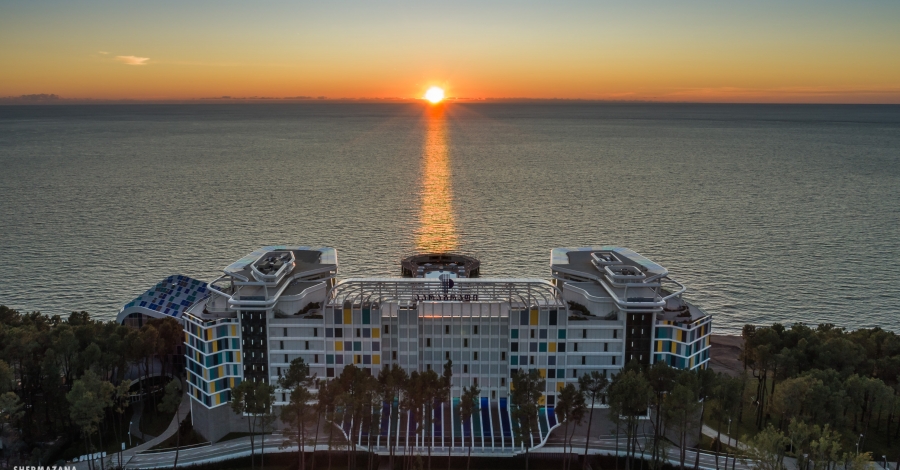 The sky bar is situated on the top floor of the hotel and offers an alluring setting and stunning 360-degree sea and mountain views. Taste the most popular mixed drinks while eating on little snacks, the ideal end to a perfect day at the resort.
For more information please visit:
Tel: +995 032 2 99 99 00