Regnum Carya Golf & Spa Resort is located in Belek, one of Turkey's most idyllic regions, where its guests can embrace nature and the deep blue waters of the Mediterranean amid luxe surroundings and extraordinary service. The resort opened its doors in April 2014 and is set on one million square meters together with the neighboring Carya Golf Club.
The property offers its guests with a 4,800 square meter fitness and SPA center, á la carte restaurants, illuminated golf courts, swimming pools, water parks and an adventure park.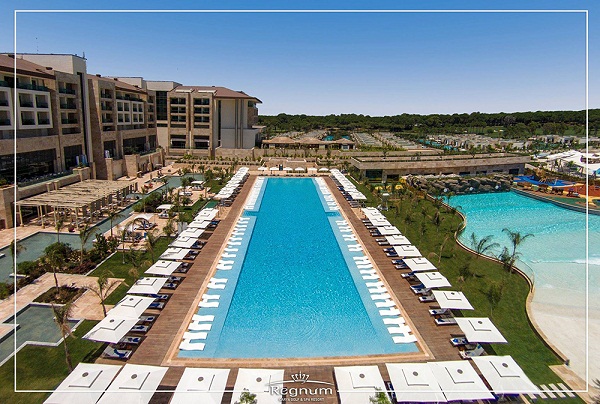 The resort's structures blend state of the art technology with a magnificent, yet understated, elegance. Regnum Carya Golf & Spa Resort has eight different types of rooms. The luxurious room sizes range between 62 and 200 square meters with VIP services even in standard rooms. In addition to the five-floor main hotel, there are single floor "Golf Residence" rooms that offer distinct services to guests with private swimming pools.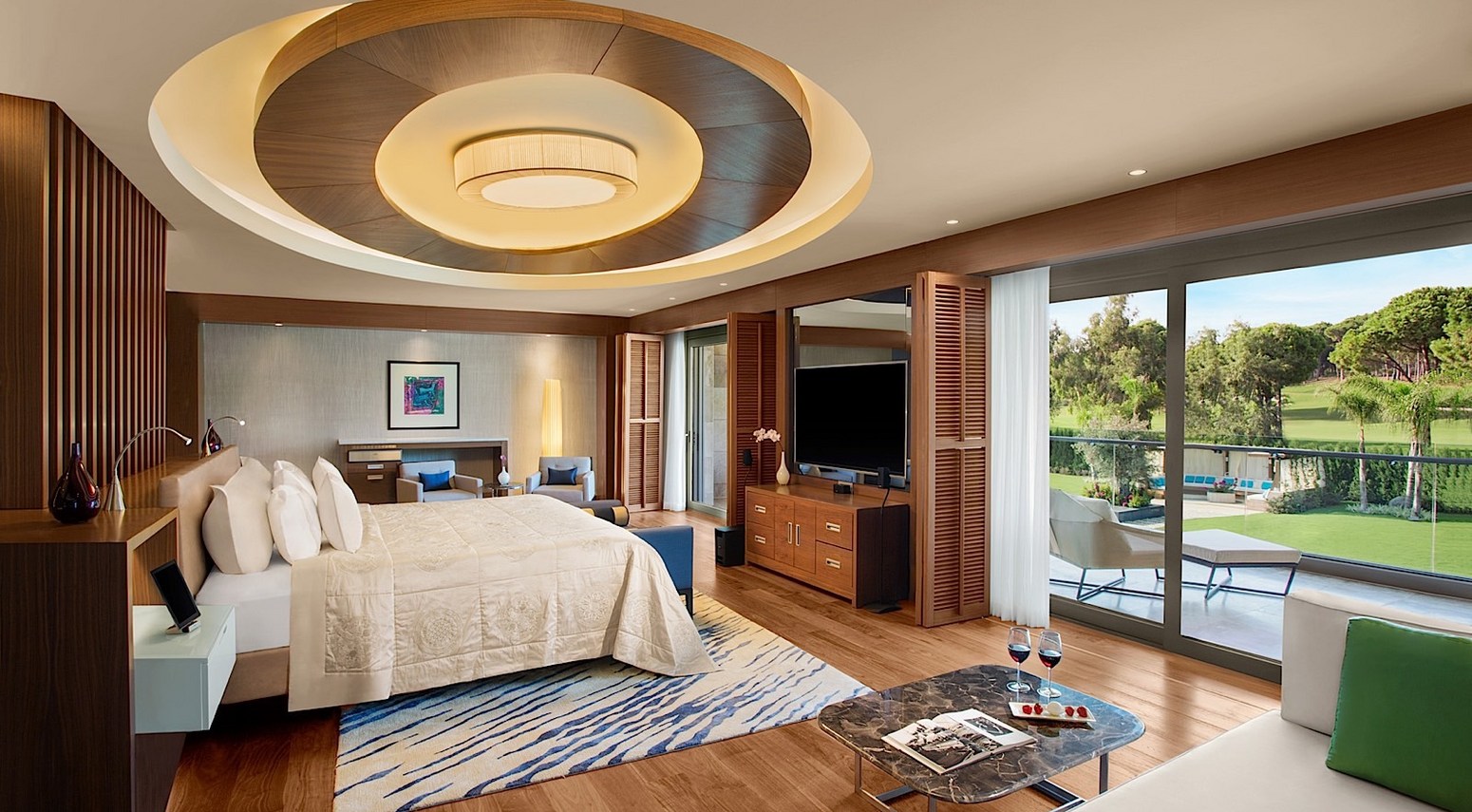 With villa options for larger families, Regnum Carya Golf & Spa Resort offers thirteen 350-square meter Baron Villas, and two 600-square meter King Villas. Each Villa comes with a 100-square meter private heated pool, a private terrace, a living room, a kitchen and a powder room, and two bedrooms offering dressing rooms, and en suite bathrooms with showers and bathtubs.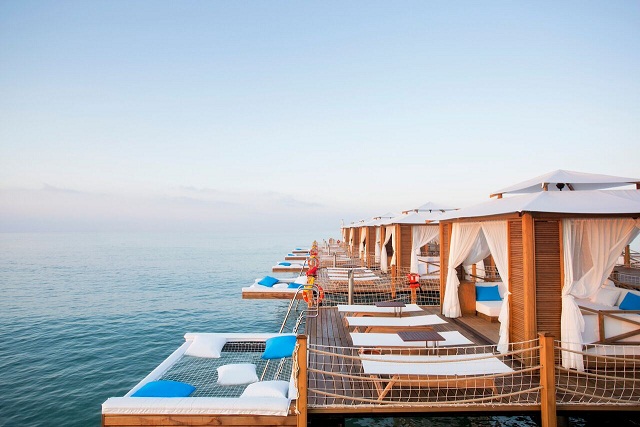 For even larger families, the King Villas can accommodate up to 10 people comfortably. These Villas offer a 120-square meter private pool and Jacuzzi in a garden, a kids' pool, a fitness area, a sauna, and a massage room. The Villa's five bedrooms provide dressing rooms, and en suite bathrooms with showers and bathtubs. The master bedrooms in King Villas each have a fireplace and a Jacuzzi.
In addition to nineteen spacious 250-, 350- and 600-square meter private villas, the Regnum Carya Golf & Spa Resort also offers a premium private villa that is ideally designed to host world leaders and celebrities. With bullet-proof windows, a private spa and fitness center, a heated swimming pool and a fully equipped conference rooms, this villa covers a total of 3,500 square meters.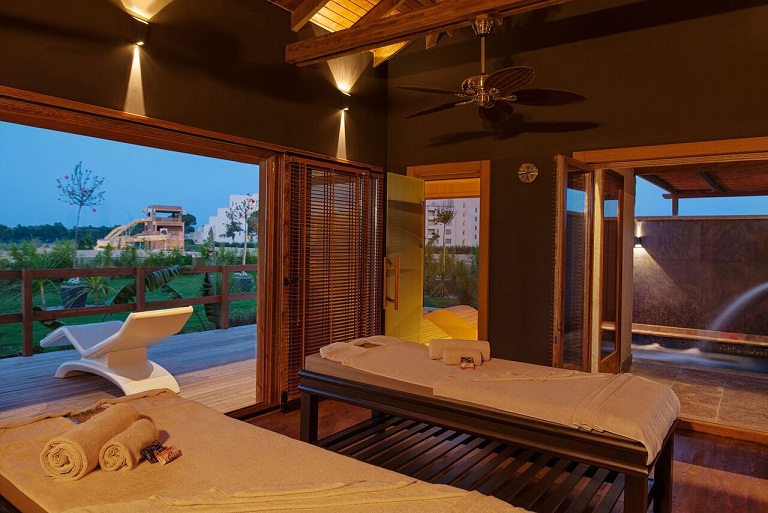 Offering exclusive services and facilities, the exceptional Crown Villa features a master bedroom of 180 square meters, along with four additional bedrooms. All come with separate dressing rooms and en suite bathrooms. The Villa provides a 210-square meter living room with a fireplace, a relaxation room with a PlayStation area, a private conference room, and a stylish kitchen with premium-brand appliances, as well as a 420-square meter private heated swimming pool, a terrace, a private spa center, and a massage lounge with a Jacuzzi.
The Villa has its own private butler, chef and housekeeping staff. An ultra-luxe Maybach automobile is at the sole service of the Crown Villa's guests, and guests are brought to the Hotel via helicopter.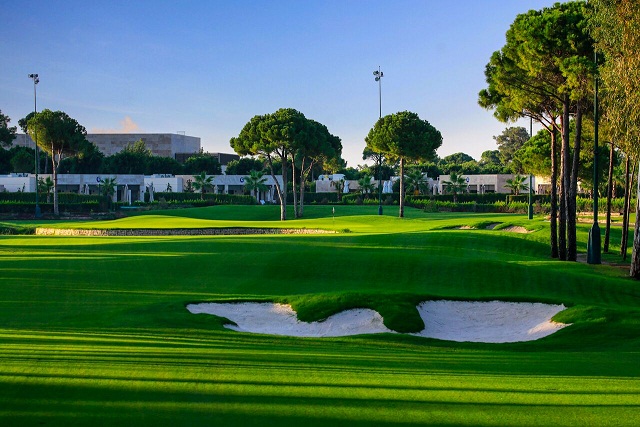 The GreenDoor Spa & Wellness Center at the Regnum Carya Golf & Spa Resort extends across 4,800 square meters and offers the most comprehensive spa services in the region. The Center takes an eco-friendly approach, with natural, organic and environmentally-friendly products. In addition to the two-floor spa center, five distinct Bali Houses – each including a private Jacuzzi – are available for individual and couple massage treatments. In these serenely plush, private structures, massage sessions are conducted amidst tranquil shades of green.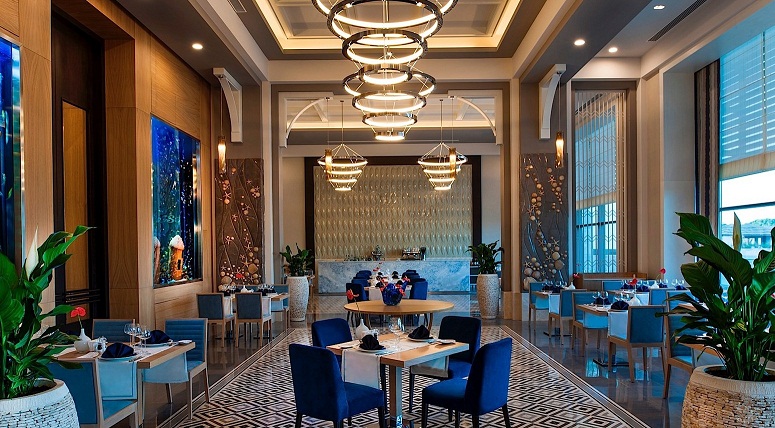 Seafood, Far Eastern, Italian and Turkish fare offered at á la carte restaurants, and oasis-like bars. A seafront nightclub reminds each guest that entertainment and refined dining are just steps away. Designed with the ambiance of a French patisserie, Macaroon offers French, Italian and Turkish desserts, along with spectacular presentations. The patisserie's products are prepared daily by innovative young pastry cooks.
Set amid a green pine forest, the hotel recycles shower and rainwater with a grey piping system. The 90-meter-long outdoor swimming pool, heated with waste steam energy, offers guests the opportunity to swim outdoors in the winter season, while wide glass windows in almost every area, including the expansive 2,100-square meter ballroom, allow sunlight for natural lighting.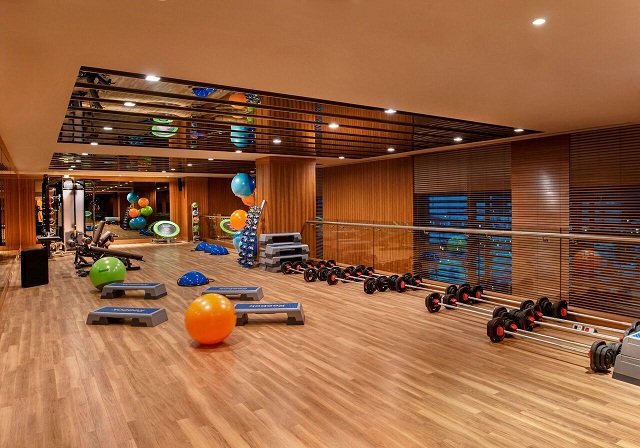 The Regnum Carya Golf & Spa Resort offers a holiday filled with sport: from football to golf, and from an adventure park to a fitness center. Hosting camps and trainings for some of the world's premier football clubs, the resort offers three football fields that comply with FIFA standards.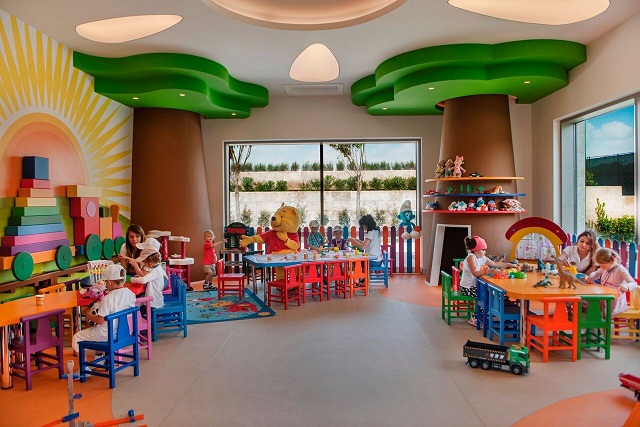 Regnum Carya offers a kids' club, a special adventure park, a dedicated children's aqua park, and a state-of-the-art games hall, along with many more fun, educational activities. Babysitting services are also available.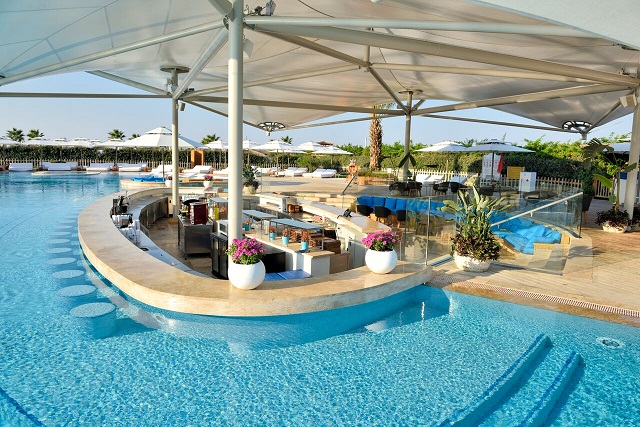 The resort now also offers complimentary access to all the attractions of the Land of Legends theme park, which presents a spectacularly curated series of luxury, lifestyle and entertainment experiences with both adrenaline-pumping rides and relaxed explorations. Among the hundreds of attractions are a wave pool along a white sand beach, a surf pool, a water park of white sandy beaches and swaying palm trees. In addition, there is a marine zone which is home to thousands of the most beautiful creatures of the Mediterranean Sea including tropical fish, dolphins and sharks for underwater safari, white whales and walruses during the water show and a "Swim with the dolphin experience".
Regnum Carya's Convention Center has a capacious area of 7,500 square meters; and windows and doors with external access. The Center is extensive enough to host large events, and it offers one of the most spacious ballrooms in Turkey. This vast 2,100-square meter ballroom provides excellent acoustics, direct sunlight, and a space free of obstructing columns.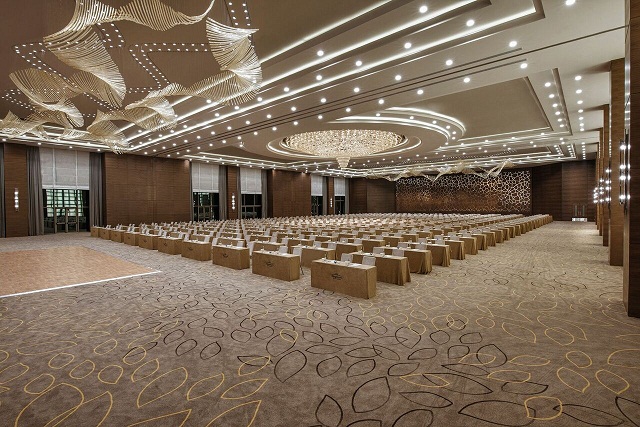 In November 2015, Regnum Carya Golf & Spa Resort was honoured to be the host of the G20 summit, hosted by Turkey and attended by world leaders. As the primary hotel of the G20 Summit, Regnum Carya hosted world leaders together under one roof throughout the Summit, receiving numerous accolades for its magnificent congress halls, its exclusive seminar rooms for the leaders, and its meeting centers – the sites of many important decisions.
Regnum Carya Golf & Spa Resort features the Carya Golf Club, the first 18-hole illuminated golf course in Europe, and the 27-hole National Golf Club, which holds the distinction of being Belek's first golf club. The resort will host the Turkish Airlines Open Golf Tournament until 2019, where the most important golfers in the world compete in the midst of the beautiful geography of the Mediterranean.
For more information please visit: http://www.regnumhotels.com