Kempinski Hotel Corvinus Budapest was built in the very heart of Hungary's capital city and alongside the city's monarchical best. Opened in 1992, its ambience resonates with the multicultural charm, rich in Roman, Italian renaissance, Ottoman, German and Austrian impressions. Aware and respectful of historical Pest, its four facades mirror and re-interpret the fabric of the city.
The hotel comprises 349 spacious rooms and suites, is home to the first Nobu Restaurant in central Europe and hosts a corporate collection of Hungarian modern works of art that adorn the common areas and rooms. It is a pioneer in adopting the latest technologies, from electric car charging stations to iFace mirror information systems in the elevators and public areas.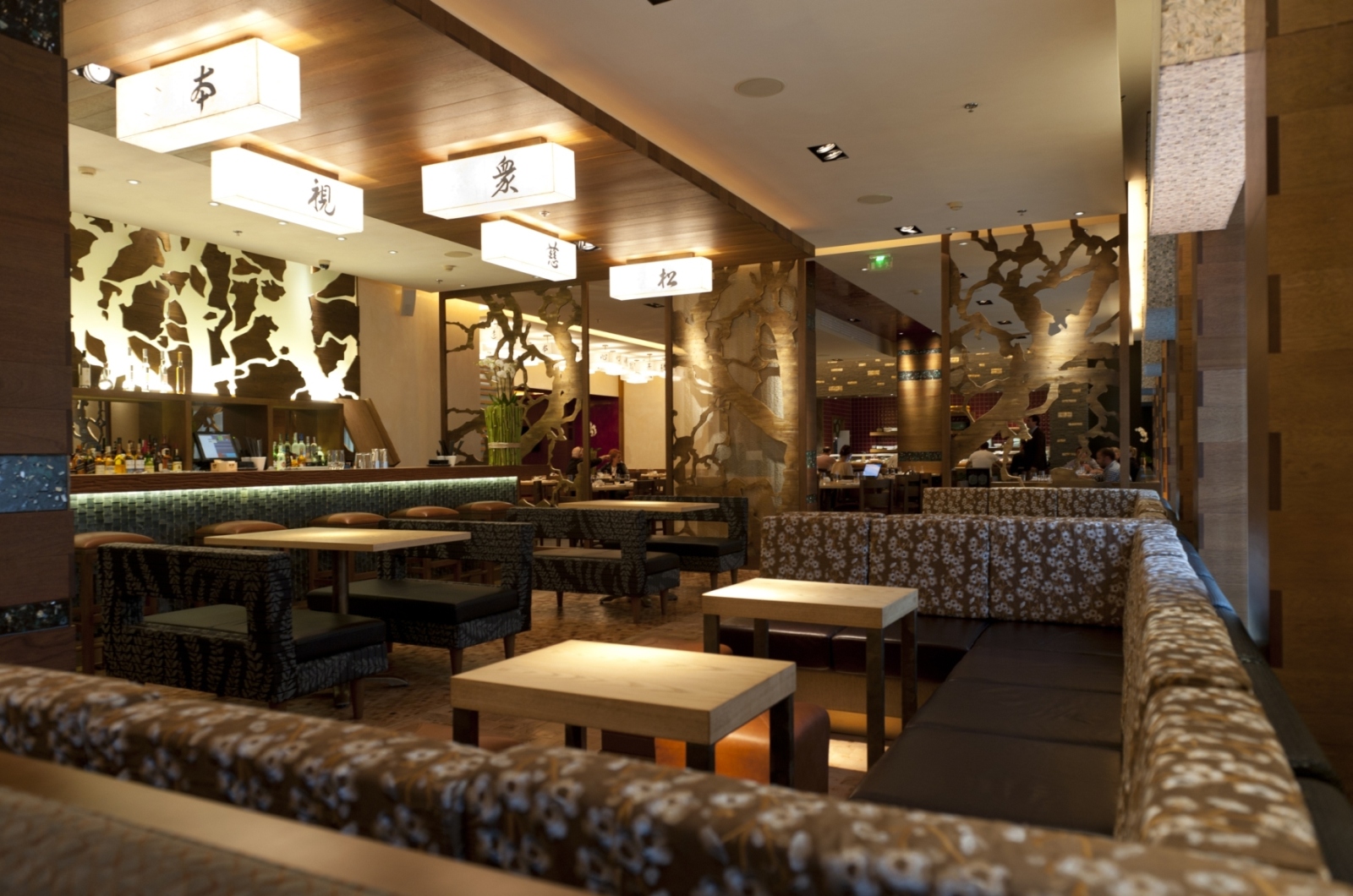 Kempinski Hotel Corvinus Budapest offers 316 Superior, Deluxe and Grand Deluxe rooms, including 50 twin rooms of 28 – 43 square meters. The rooms have city, courtyard and park views. In addition, the hotel offers 17 Junior, 7 Parlour, 2 Executive and 5 Corvinus Collection Suites, as well as the Presidential and Royal Suites.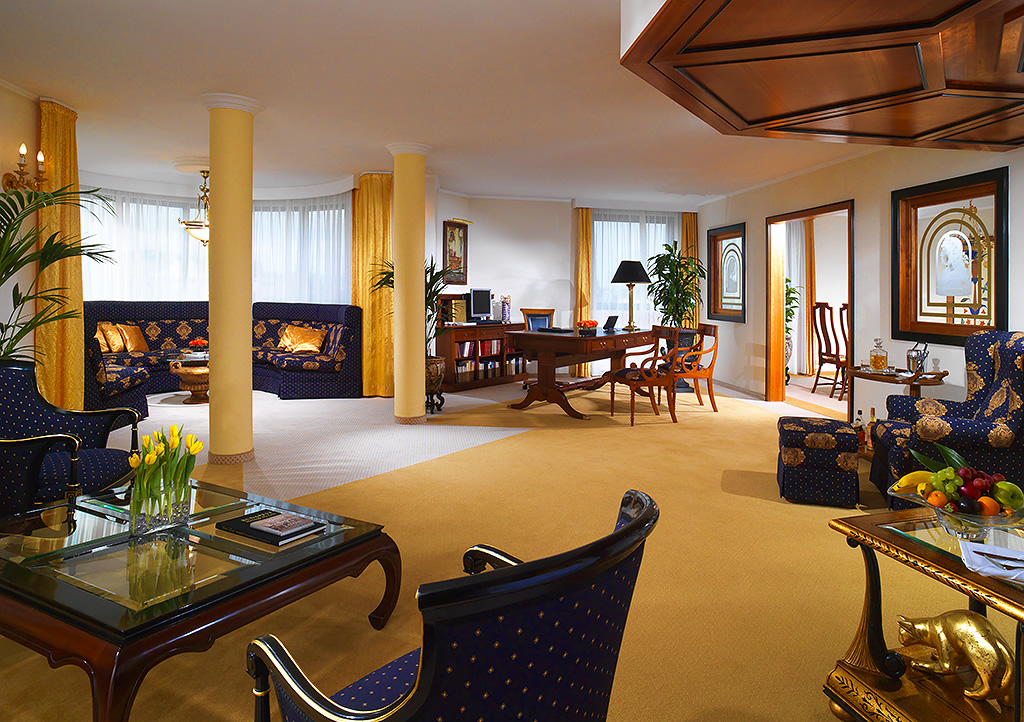 The rooms are each outfitted in comforting "New Empire" style in hues of beige and turquoise. The bathrooms feature marble fittings on the floor and walls. The finest fabrics were sourced from Turkey, Belgium and Austria, along with glass mosaics from Italy.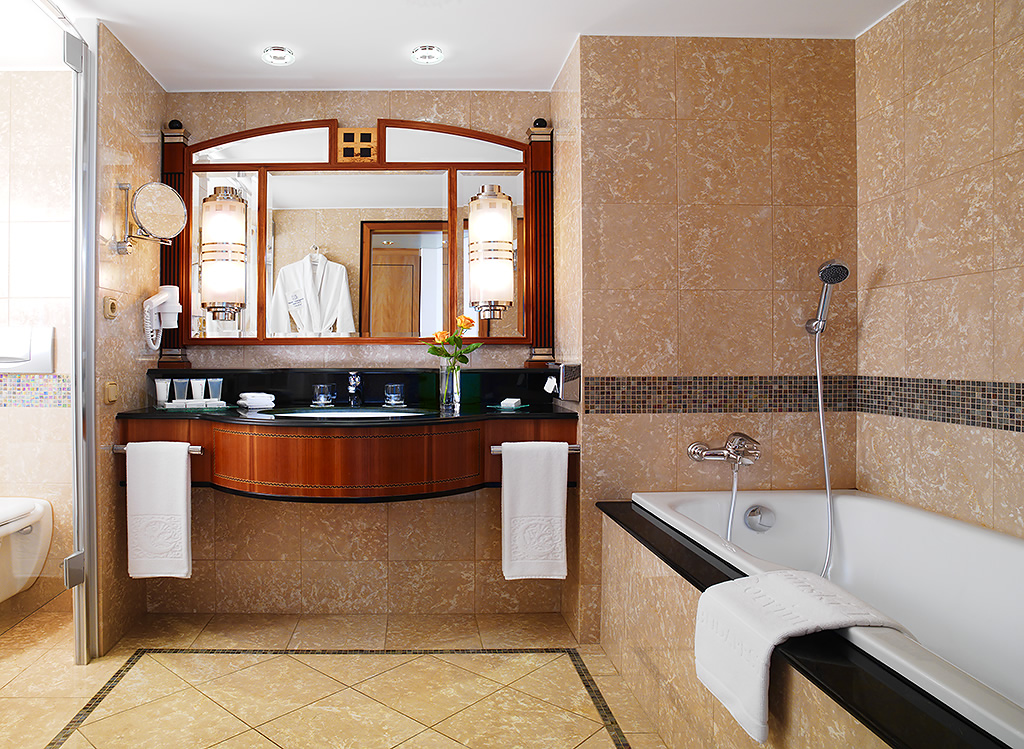 Each room is decorated with lithographs by Áron Gábor and etchings by István Orosz, inspired by images of the last century. The original artwork in the rooms reflects Kempinski Hotel Corvinus' commitment to art with an own corporate art collection of contemporary Hungarian artwork.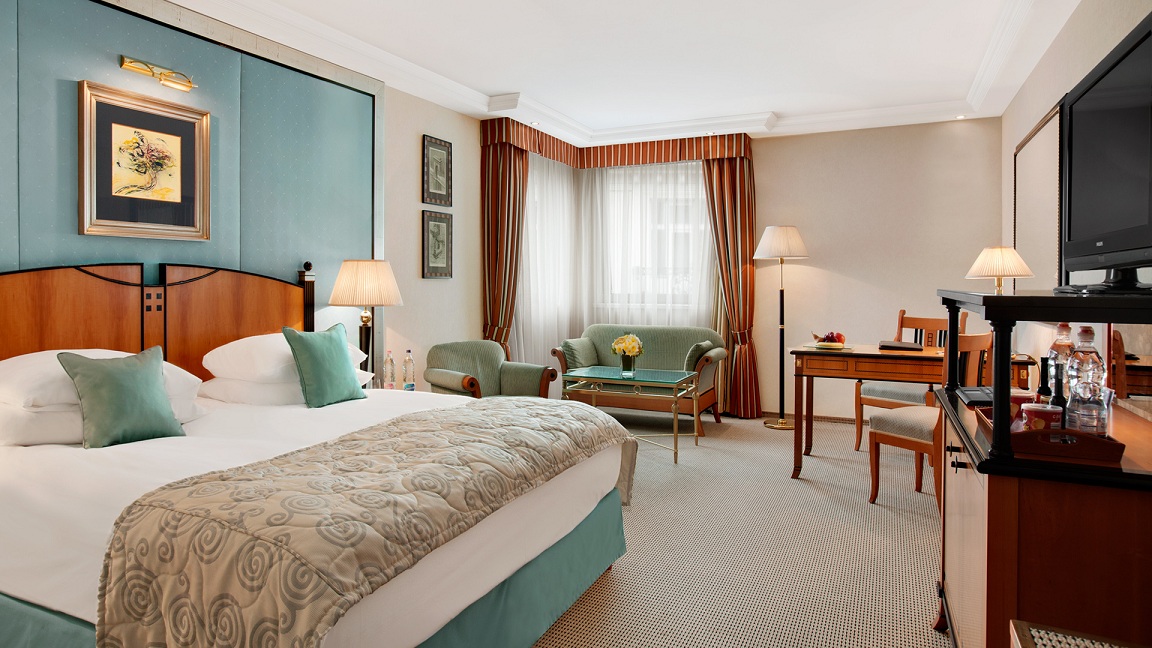 The lobby has a soaring nine-metre-high glazed ceiling with two polished-plaster columns that glimmer in the daylight and light up at night. This space is home to Gastronomic Quarter Downtown Budapest, which offers various culinary diversions at
The Living Room, a contemporary café
Blue Fox The Bar, the nightlife hotspot serving creative cocktails and gourmet burgers and featuring its own music sommelier
ÉS Bisztró, a casual, down-to-earth restaurant, and
Nobu Restaurant and Bar.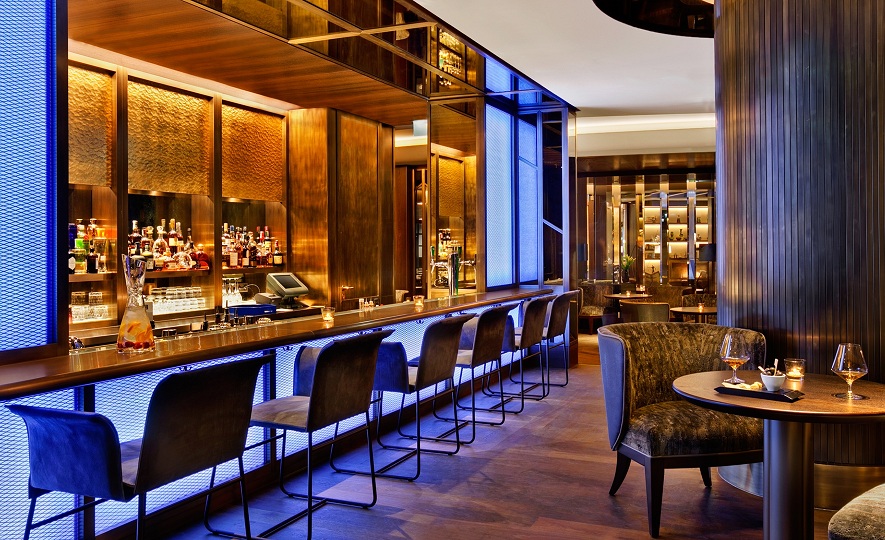 A modern interpretation of the conventional grand staircase, constructed in an elegant brown stone against a glazed-over Crystalux wall with a decorative and perforated metal balustrade reminiscent of Budapest's Art Nouveau styling, sweeps up and wraps around the first floor where the function and meeting rooms are located.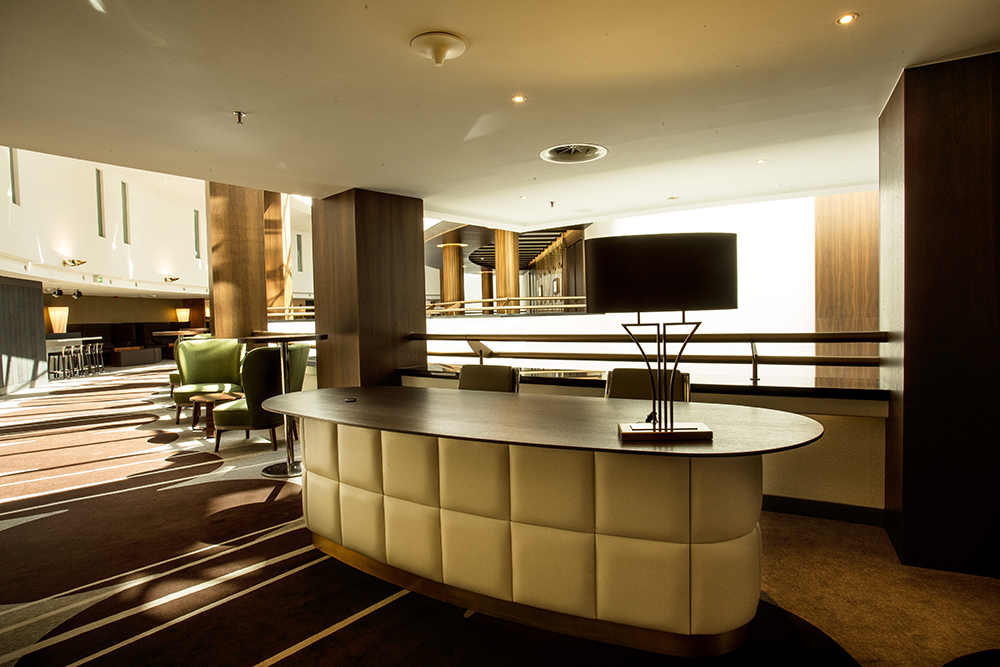 Kempinski The Spa is located on the second floor. Its treatments use Elemental Herbology products, which combine holistic medical knowledge with the most innovative and advanced bioactive skincare technology to counter ageing, lifestyle and environment effects. Kempinski The Spa is the only spa in Hungary to offer Elemental Herbology treatments.
The spa also features gym equipment and a heated pool with counter current jets, neck massage stream and bubble bath effect. Facilities also include: aroma and Finnish saunas, a steam bath and a tepidarium for relaxation – the pleasant radiation warmth is emitted from the walls, floor and reclining surfaces.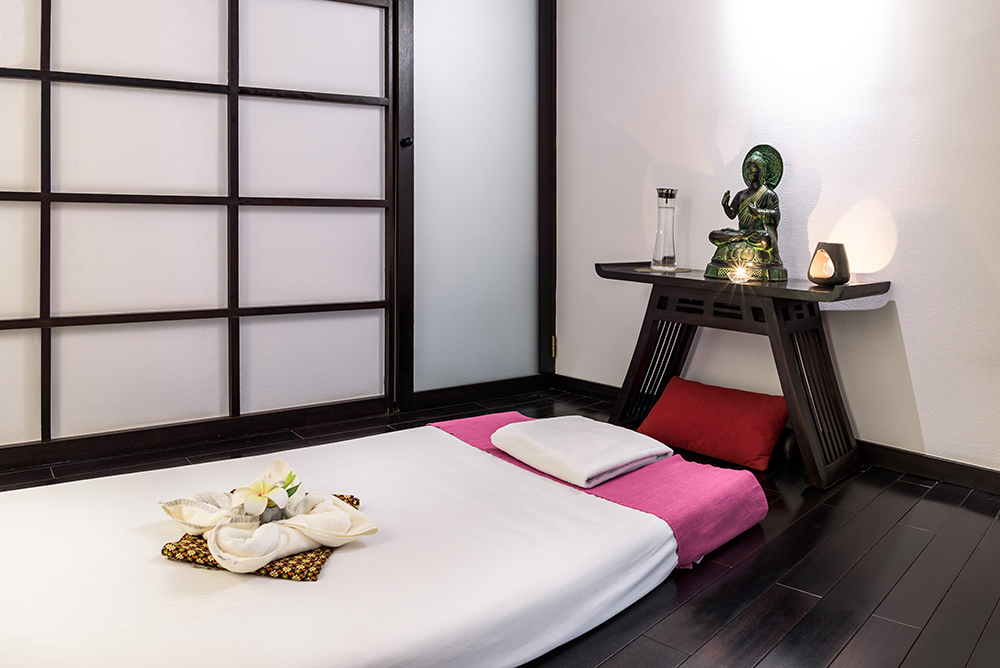 Kempinski Hotel Corvinus creates not just an inspired design statement, but it also embodies the very essence of the Kempinski experience, focused on the four pillars of its ethos – beauty, gourmet, culture and savoir-vivre.
For more information, please contact: www.kempinski.com/budapest
Tel: +36 1 429 3777