Located in the heart of a vibrant and magical city, The Pearl Marrakech exudes the mystery and exoticism of another world. It is ultimate escape, a cool haven of discovery and pleasure. Whether seeking an engaging nightlife scene, renowned fine dining or a day of spa relaxation, The Pearl Marrakech is a luxurious experience, evoking a sophisticated, chic ambiance with discreet and effortless service.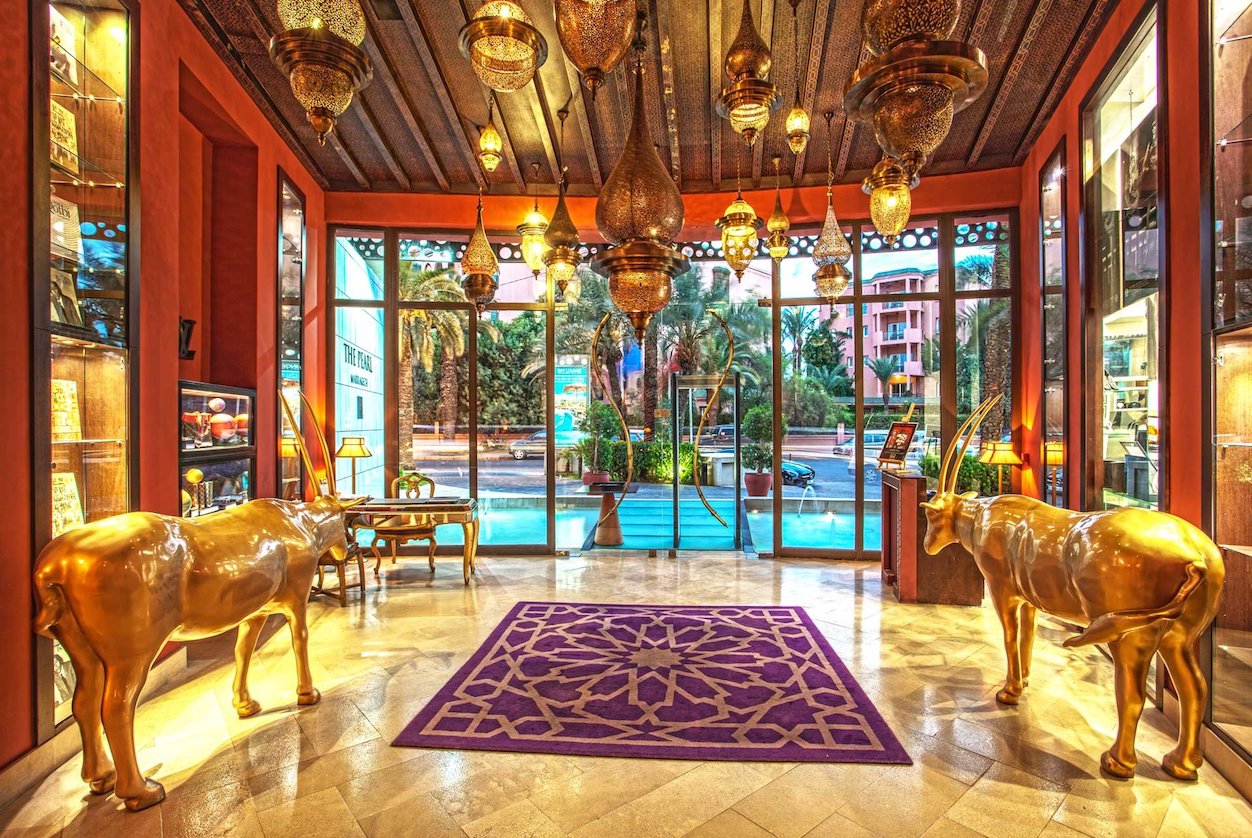 The interior architecture was conceived by world-famous designer Jacques Garcia. It is a subtle blend of ancestral Moroccan craftsmanship and contemporary touches with a given priority to open spaces. The resulting atmosphere is both warm and sleek, reflecting the rich colours of Moroccan interiors.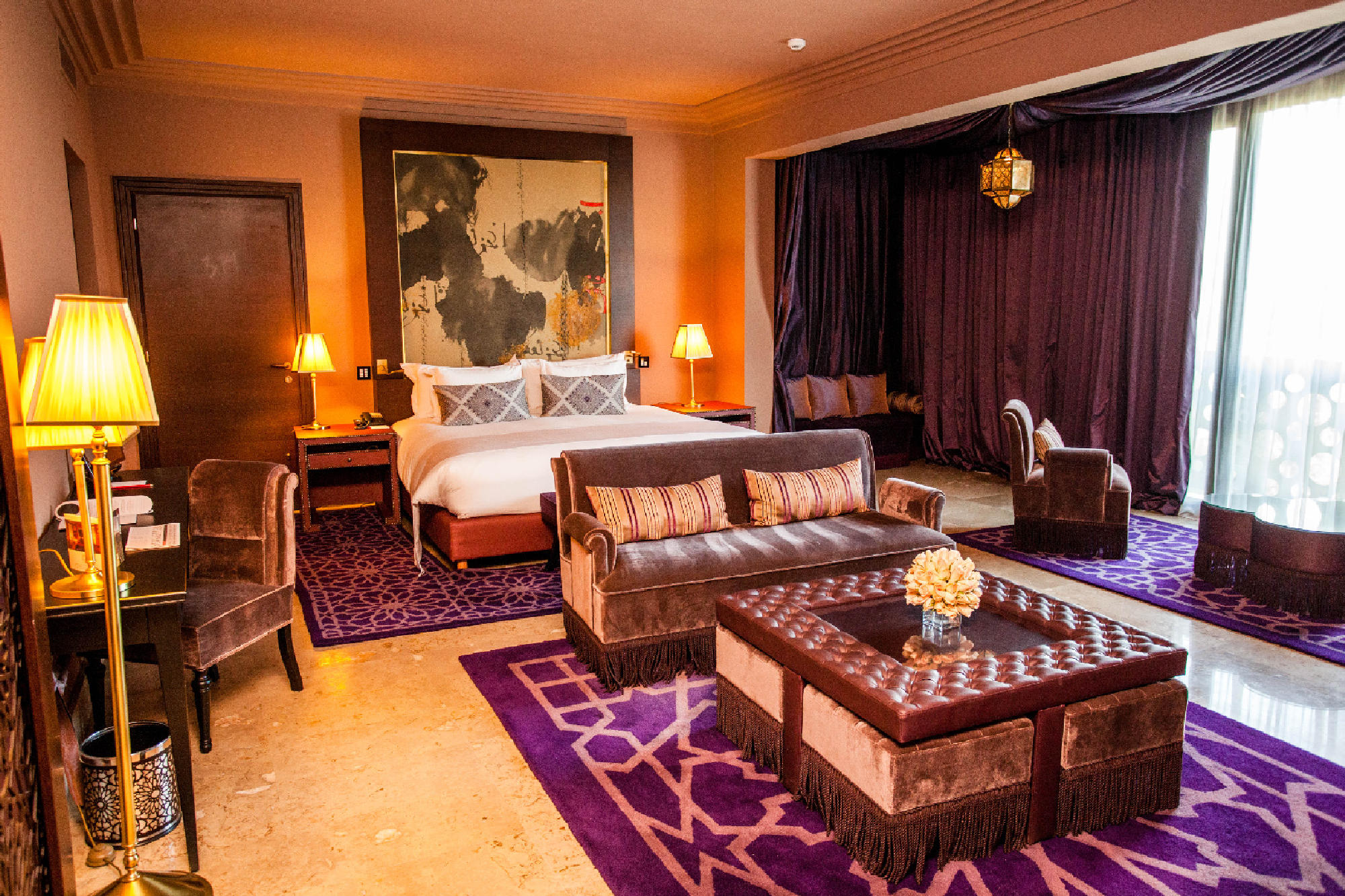 The Pearl Marrakech has a capacity of 71 rooms and suites. The rooms are decorated with draped silk and velvet fabrics to offer guests a traditional Moroccan lighting. The chic rooms and suites feature a private balcony and a seating area. Each one was decorated using oriental influences and also includes an en suite bathroom with bathrobes and slippers.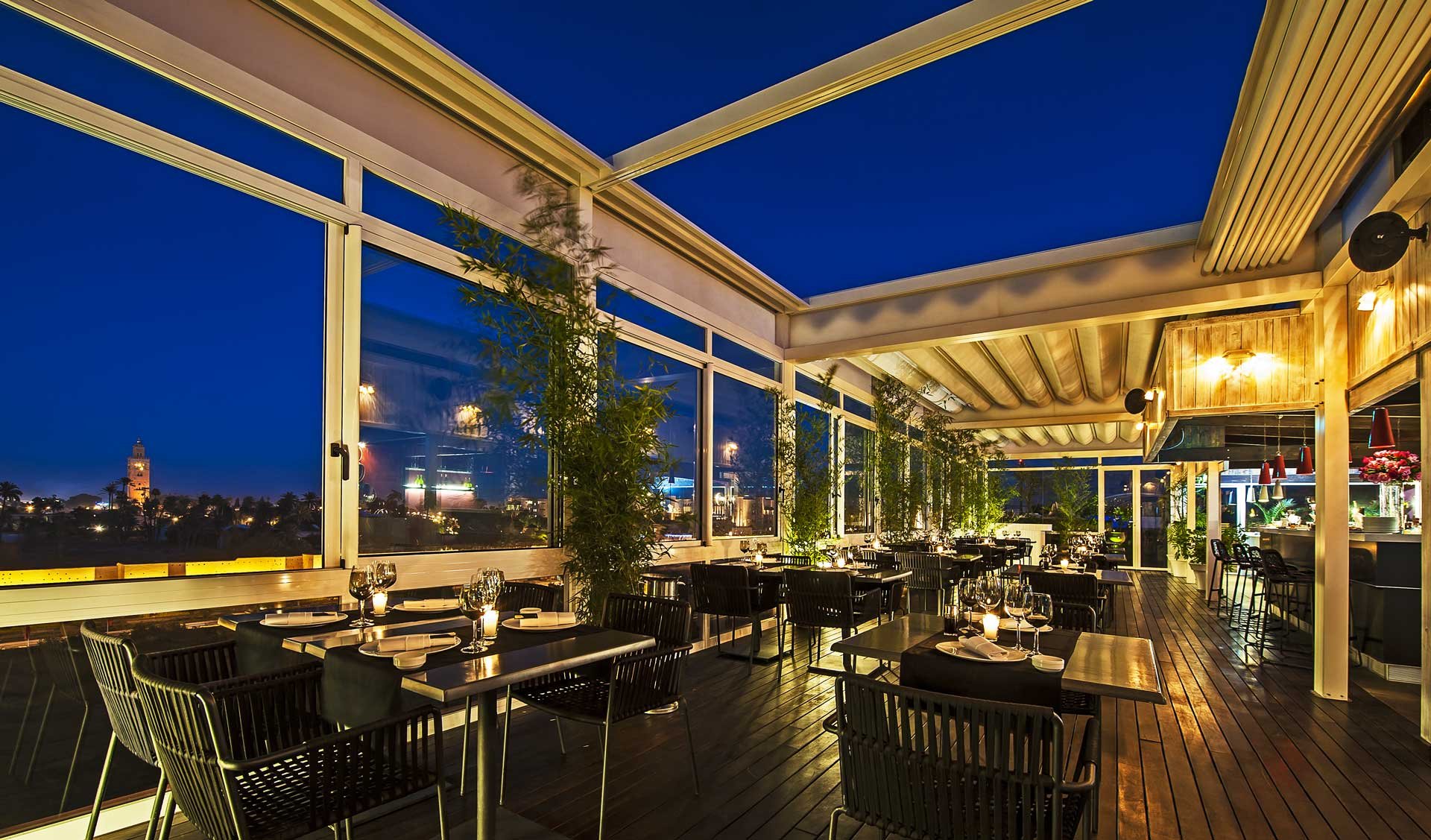 The Pearl Marrakech has 5 restaurants:
Del Cafe: an elegant Italian traditional brasserie with a terrace
Namazake: located on the roof of The Pearl Marrakech for fine Japanese cuisine
Jouhara: Moroccan gastronomy served in a living room fully decorated with pieces of art and an outdoor terrace along the swimming pool
La Galerie: a big rotunda with a sunroof overlooking the swimming pool and the lush garden
Sky Lounge: a panoramic restaurant and terrace-bar
Homemade cakes and pastries are available for breakfast every morning. You can also sample Italian, French and Moroccan cuisine on the terraces while admiring the panoramic views.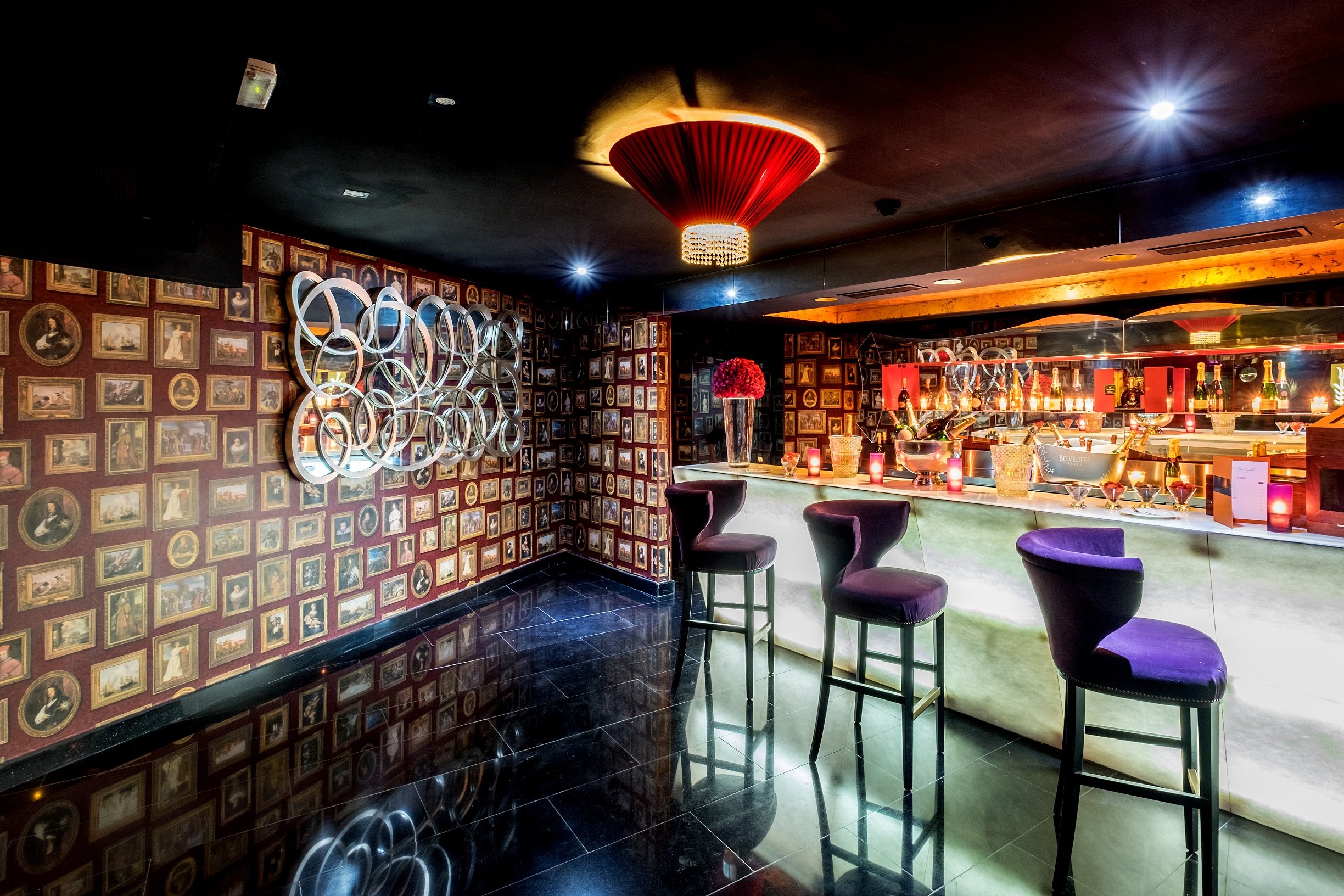 The hotel also offers The Pearl Club, located in the beating heart of the Golden Triangle. This club is an elegant and refined place bathed in a lounge atmosphere. A resident DJ, a selection of tapas and fine cigars, a group of friends enjoying life while watching football matches on big screens is all what it takes to make the Pearl Club an innovative and uncommon nightlife place.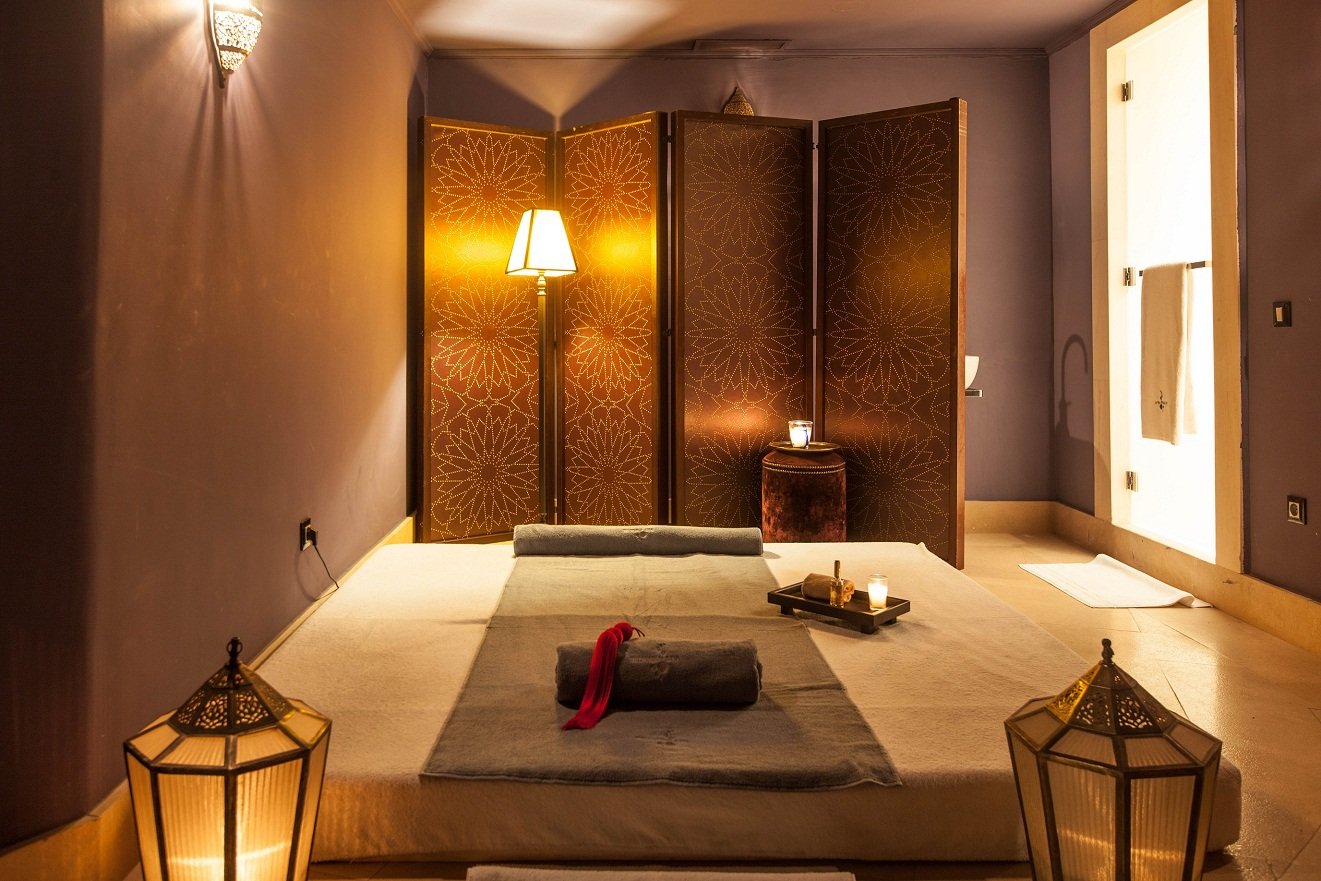 The Pearl Spa invites its guests to spend a moment of rest and relaxation in a glamorous and impressive 2000 m2. The Pearl Spa features 14 exclusive cabins, including a spa suite, and a wide range of traditional treatments, massages, exclusive aromatherapy protocols and two luxurious authentic Moroccan hammams. A pool decorated with refined mosaics offers a perfect frame for relaxation moments before or after the treatments.
The Pearl Marrakech offers a wide range of reception areas. The existing interior spaces can be fully privatised to host any type of event for up to 300 guests. The panoramic roofs can also be entirely privatised for an additional touch of glamour.
For more information, visit: https://www.thepearlmarrakech.com