Escape to a spacious hideaway: A new property is going to open its doors in October 2018: the 5-star boutique resort Sun Aqua Iru Veli will be the first premium all-inclusive property of the Sun Siyam Group.
Set within its own lagoon, the island is a naturalist wonderland where the stunning environment is an attraction by itself. Surrounded by the wonders of the Indian Ocean, Sun Aqua Iru Veli makes its home on one of the most naturally beautiful island known as Aluvifushi in Dhaalu Atoll. The villas are decorated in a mix of tropical island style with a distinct modern infusion, the result are warm rooms, natural materials, and state of the art modern facilities.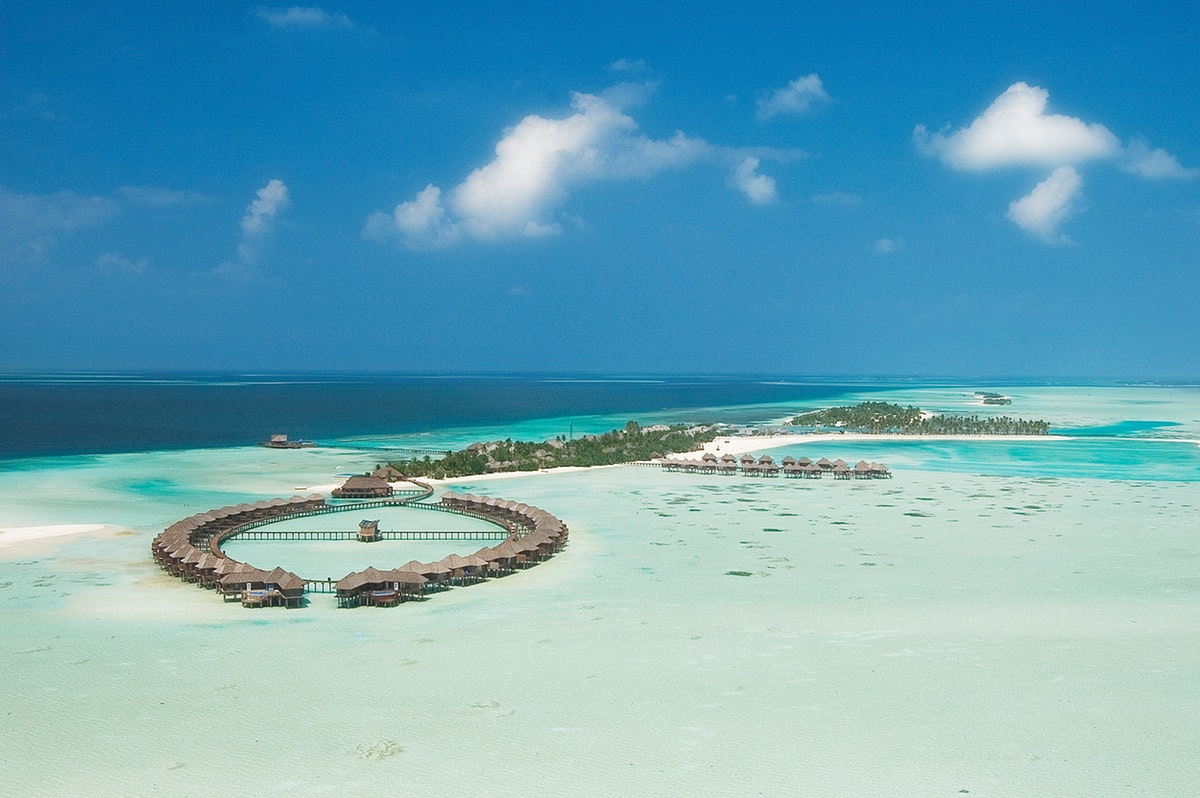 Sun Aqua Iru Veli offers a range of beach villas dotted along a sandy shoreline, perfectly integrating with its natural surroundings. All beach villas delight in the openness of the sunlit natural landscape and boast awe-inspiring views of the private beach. The overwater suite sundeck steps lead directly into the soft sandy lagoon for a refreshing swim. A few meters away, the house reef entices you.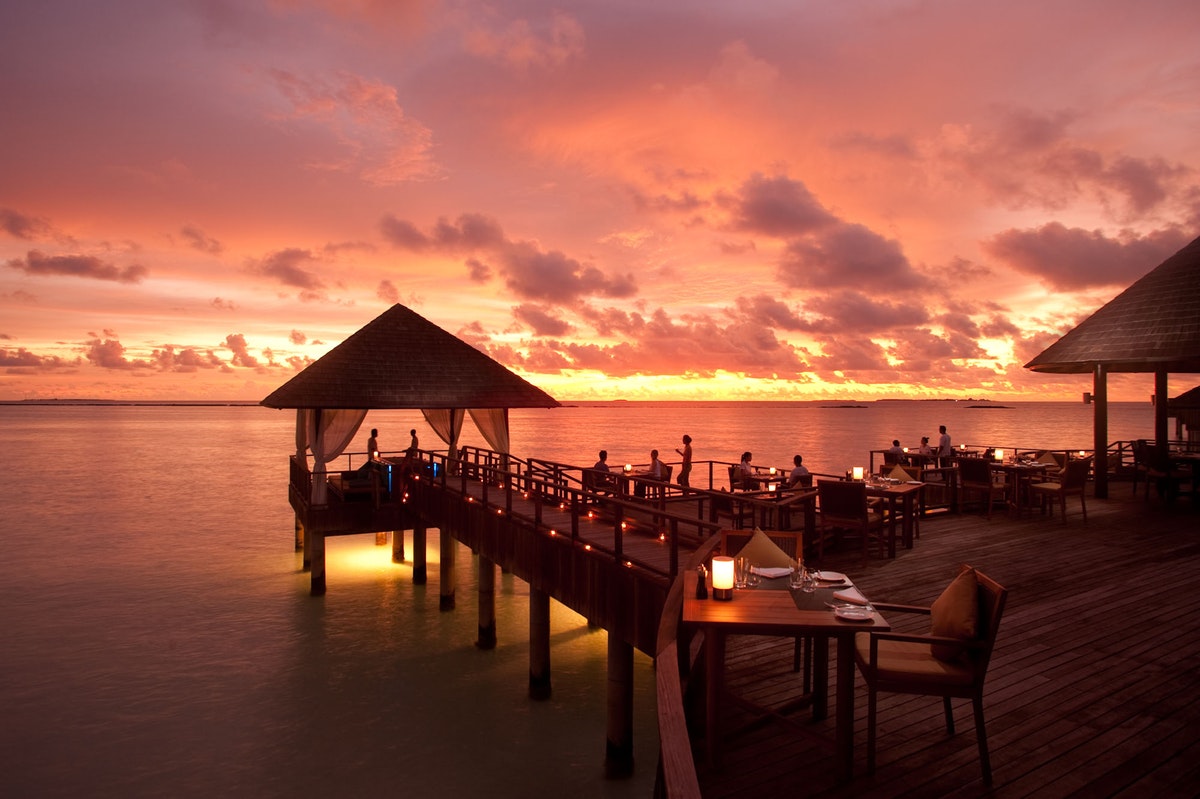 Five restaurants and bars present a world of culinary choice and incredibly freshness – the best range of Maldivian and world class international cuisine. Our Chefs are ready to conjure up succulent and tempting cuisine from around the world, be it a romantic 6 course dinner under the stars or a leisurely alfresco lunch on the beach. Wherever and whenever, we make sure that an enticing meal awaits you. Enjoy gourmet events throughout the week with flavours from across the world including Maldivian night, Champagne and Lobster evening and many more.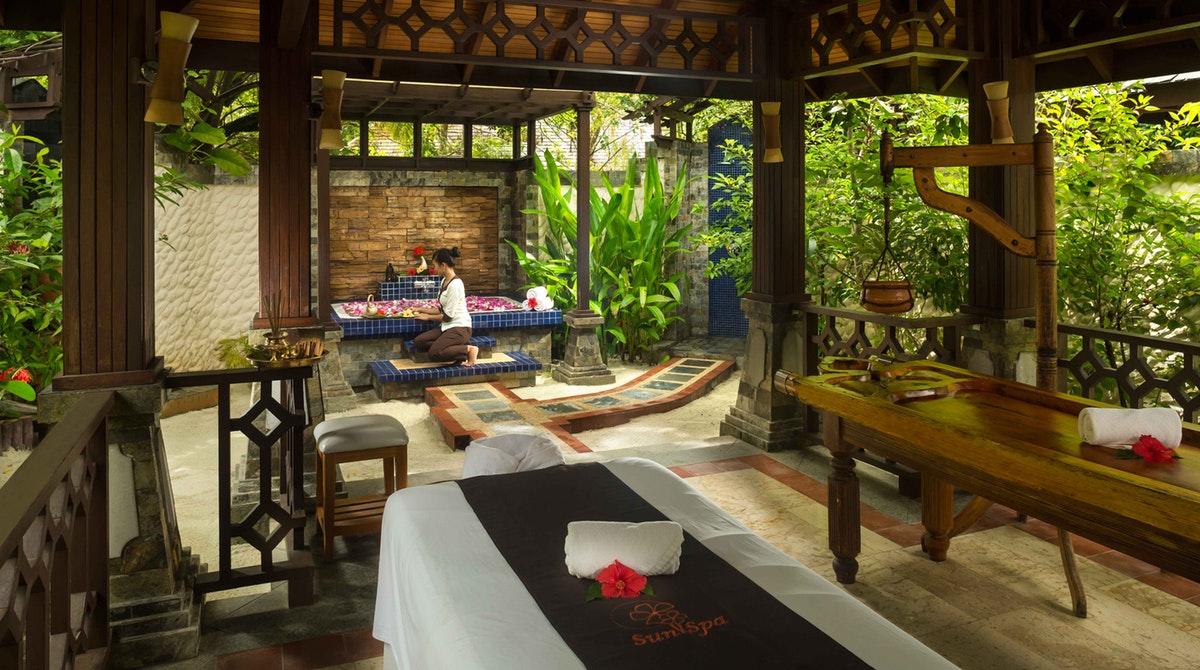 The SUN SPA is built entirely over the picturesque lagoon of the island, designed to be the ultimate sanctuary for the inner wellbeing. Six spa pavilions designed for tranquillity all come complete with double massage tables, open air rain shower and romantic flower bath. The main complex on the island houses the reception area, hydrotherapy pools, steam, sauna, manicure and pedicure, salon and spa boutique. The design concept has been carefully developed to ensure minimal disruption to the fragile natural environment where luxury and nature will interact in mutual harmony.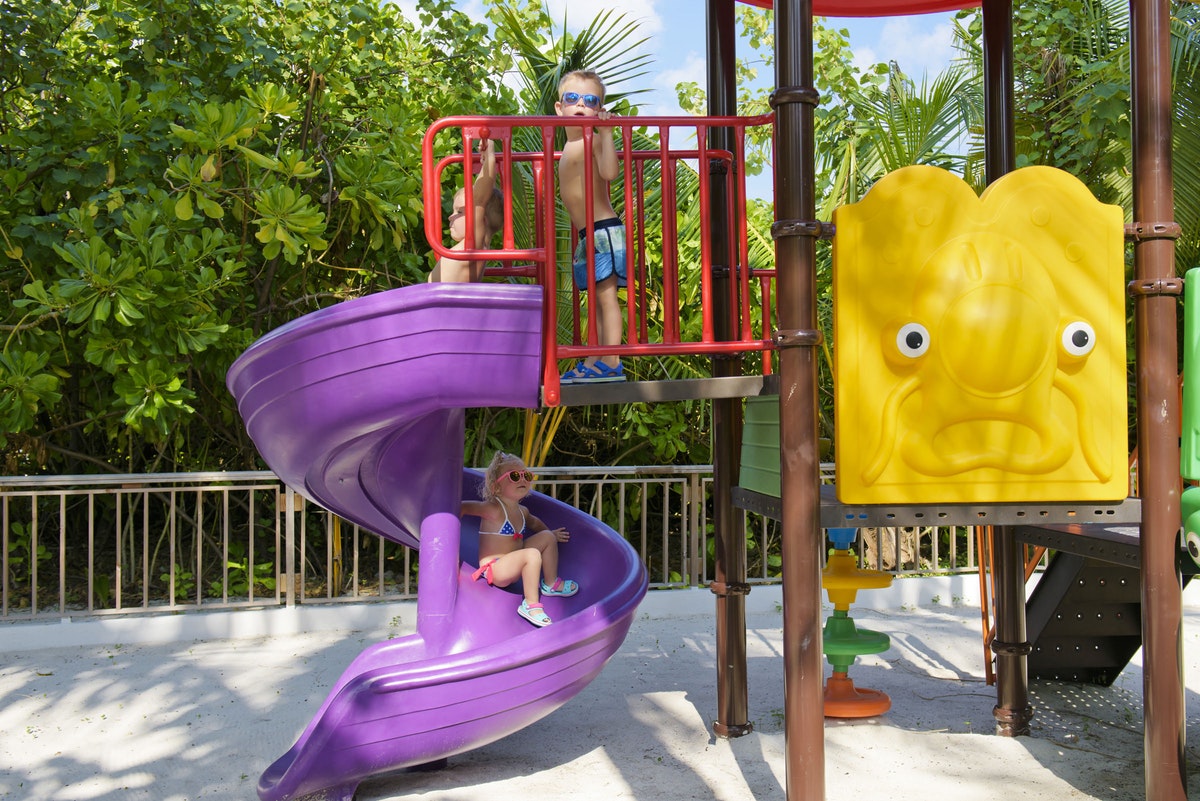 The Kids Club is the perfect solution for family holidays with little ones: They allow parents to have a bit of a break and give children the chance to have some fun and make new friends! Kids Club and its services are complimentary to all children between three and twelve years old. Our luxury all-inclusive holidays are designed for the ultimate in relaxation and the perfect opportunity to indulge without a care in the world. There's no worrying about budgets – so you can get on with wining, dining and simply bask in lavish five-star luxury.
For more information, please visit
Tel: +960 6560 591