Villaverde Resort is an incredible new Eco sustainable golf resort, located in Fagagna, surrounded by majestic hills covered by beech and oak trees against the backdrop of the Julian Alps in Northern Italy. Set among the splendid Fagagna moraine hills, the Villaverde Hotel & Resort has four floors of eco-sustainable contemporary architecture, where geothermics meets photovoltaics.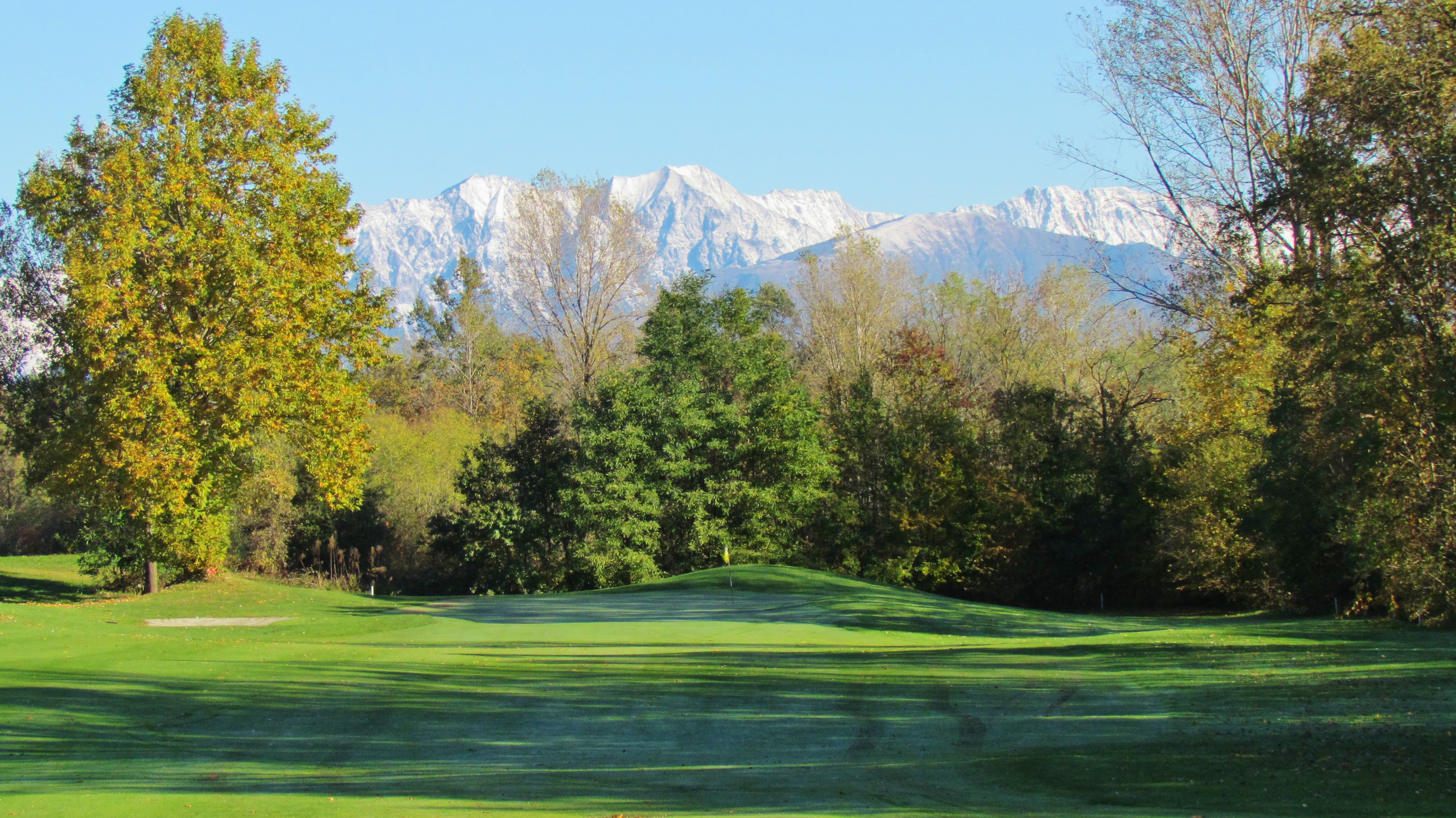 Its concept is total wellness, movement and good living with a large spa, indoor/outdoor pools, techno gym, a wide range of sports and recreation, horse riding, cycling and walking trails for all the family and even a full medical centre offering aesthetic surgery and numerous medical treatments.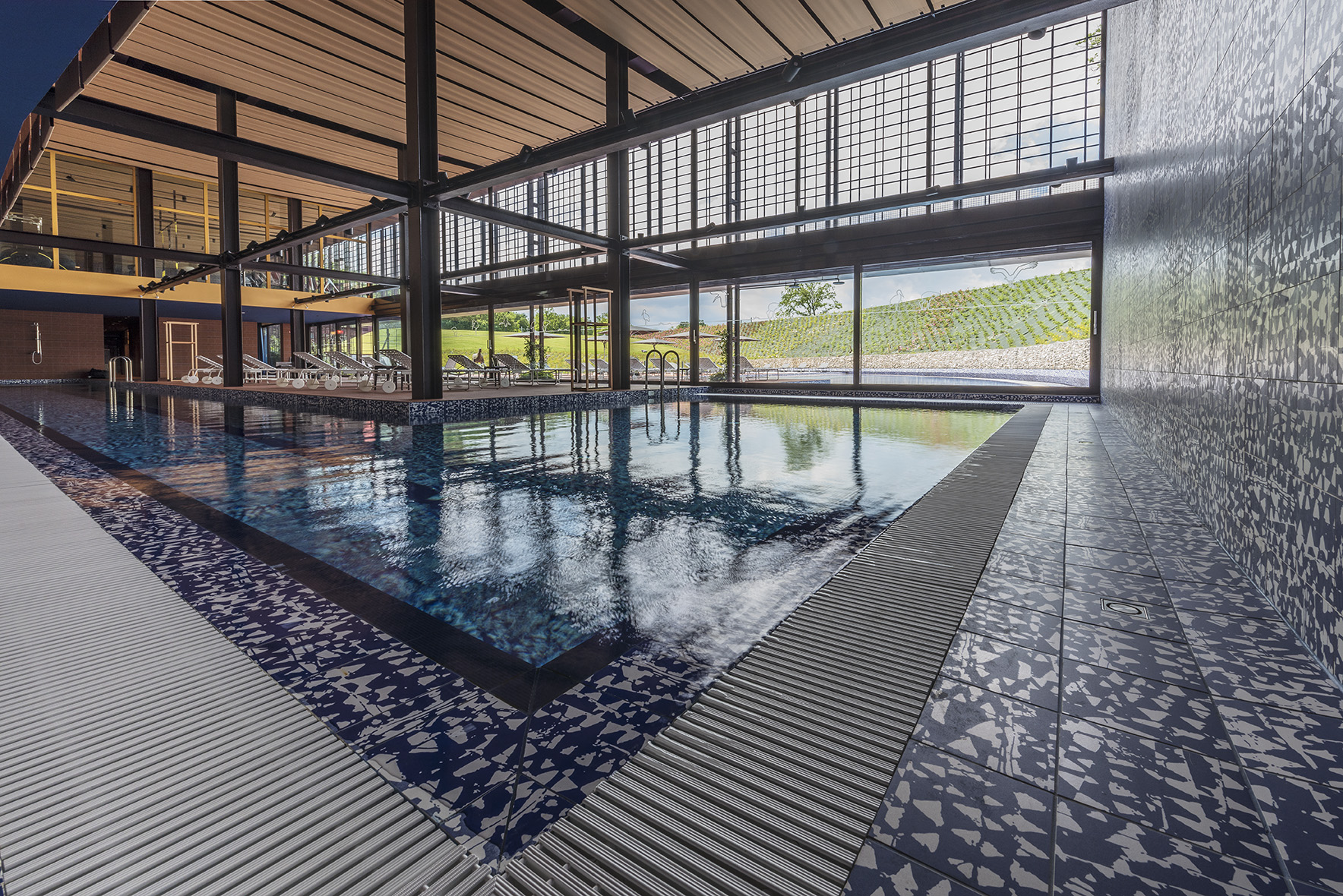 Villaverde Hotel & Resort is a 4 stars superior hotel and has 4 floors with panoramic view over Julian Alps and the golf course. The resort has 33 guestrooms, Comfort and Suites, furnished in a simple yet distinctive style. There is a view over the golf course and the Julian Alps from the furnished balcony of each room. The amazing wellness area is furnished with treatment cabinets, indoor and outdoor swimming pools, hydromassage, salt room, Turkish Bath and Finnish sauna.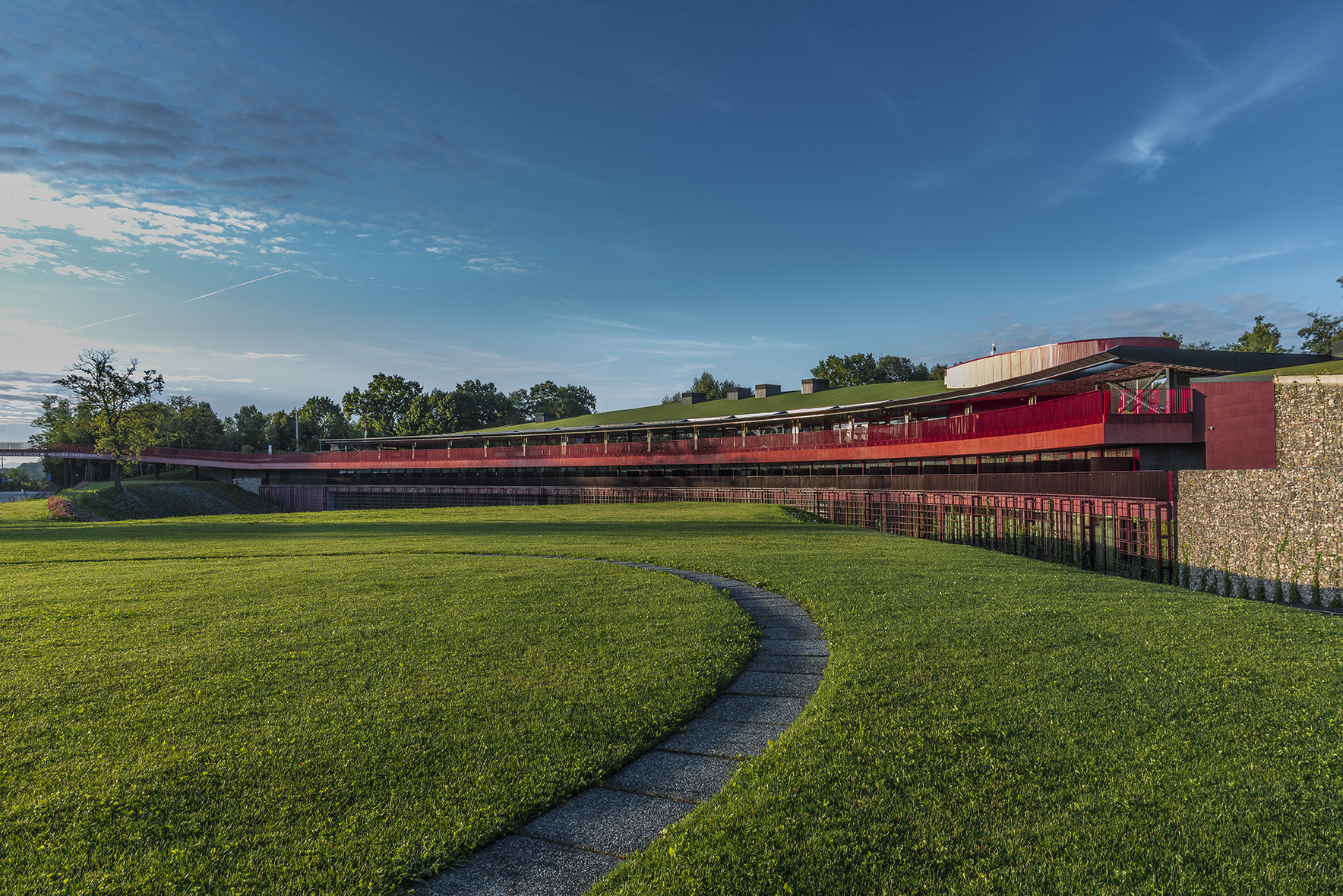 The Privilegium restaurant offers guests the original experience of dining in a designed kitchen perfect notably for show-cooking. Alternatively, guests may choose the Villaverde Bar & Restaurant, which is about 200m away and can be reached via a bridge linking the Resort to the golf course.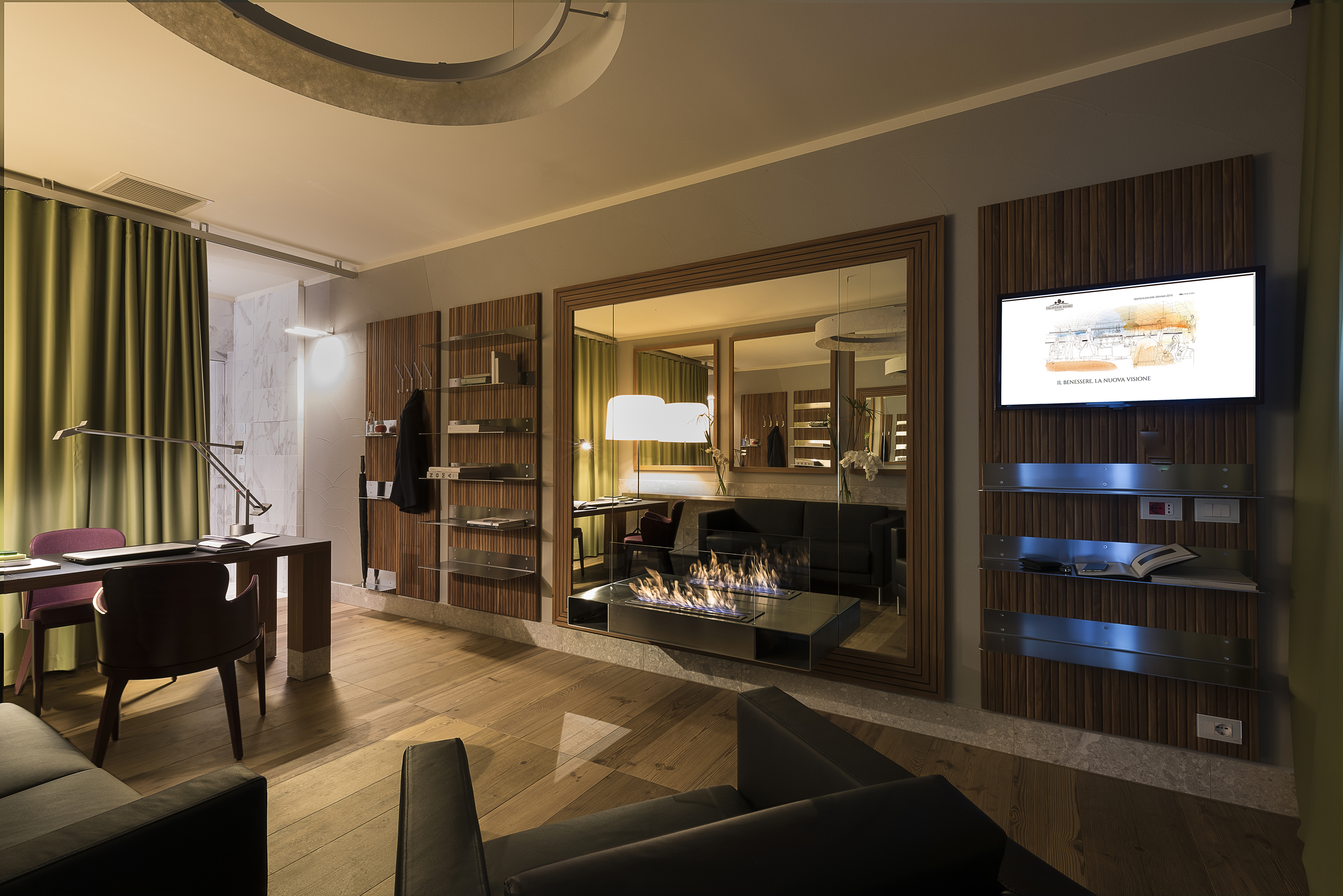 The golf resort is situated in Fagagna, a small town in the centre of Friuli Venezia Giulia Region. It really is a strategic point of departure by car, private airplane or chopper to immediately reach other destinations without equivalent in terms of beauty, suggestion and history. Friuli Venezia Giulia is an appealing area, packed with history derived from Byzatin, Longobard and Roman influence.
Villaverde Hotel & Resort was opened in February 2016 and is linked to Udine Golf Club. The 18 holes integrated in 85 hectares of property, are fun to play and, at the same time demanding. The course follows the curves of the hills, treating players to some majestic views. The greens are typically well protected by treacherous bunkers. Now, the competition course is a Par 72.
Udine Golf Club was established in 1972 and enjoys a very central position, close to Udine and San Daniele, the internationally famous town of prosciutto. San Daniele Del Friuli is a great town to stop by and taste its famous prosciutto, even more if you travel to Italy to know more about its cuisine. The prosciutto is celebrated every summer at the end of June during the Aria di Festa.
There are direct flights from the UK and European cities to Milan, Bologna, Venice and Verona and for those driving through the mountains from Germany, Austria, Slovenia and Italy it is truly a scenic drive for a scenic drive off the first tee, into the uncontaminated tree lined course with a spectacular mountain backdrop.
For more information, please visit: http://www.villaverderesort.com/en/