Epoque Hotel is a luxury boutique hotel in the heart of Bucharest. Its interiors are designed as a contemporary representation of Neo-Romanian architecture, symbolically integrating a whole range of national attributes and creating an atmosphere of serene sophistication.
It caters to the demanding and discerning business and leisure traveler, who is deeply familiar with the boutique philosophy and expects a complete travel experience paired with personalized service. The hotel is located just 100 meters away from Cismigiu Gardens and within walking distance of all landmarks of the city.
The hotel's suite-only lodging structure offers 45 suites with generous living and bedroom spaces that provide full comfort for work and relaxation, creating ideal accommodation for both leisure and business stays.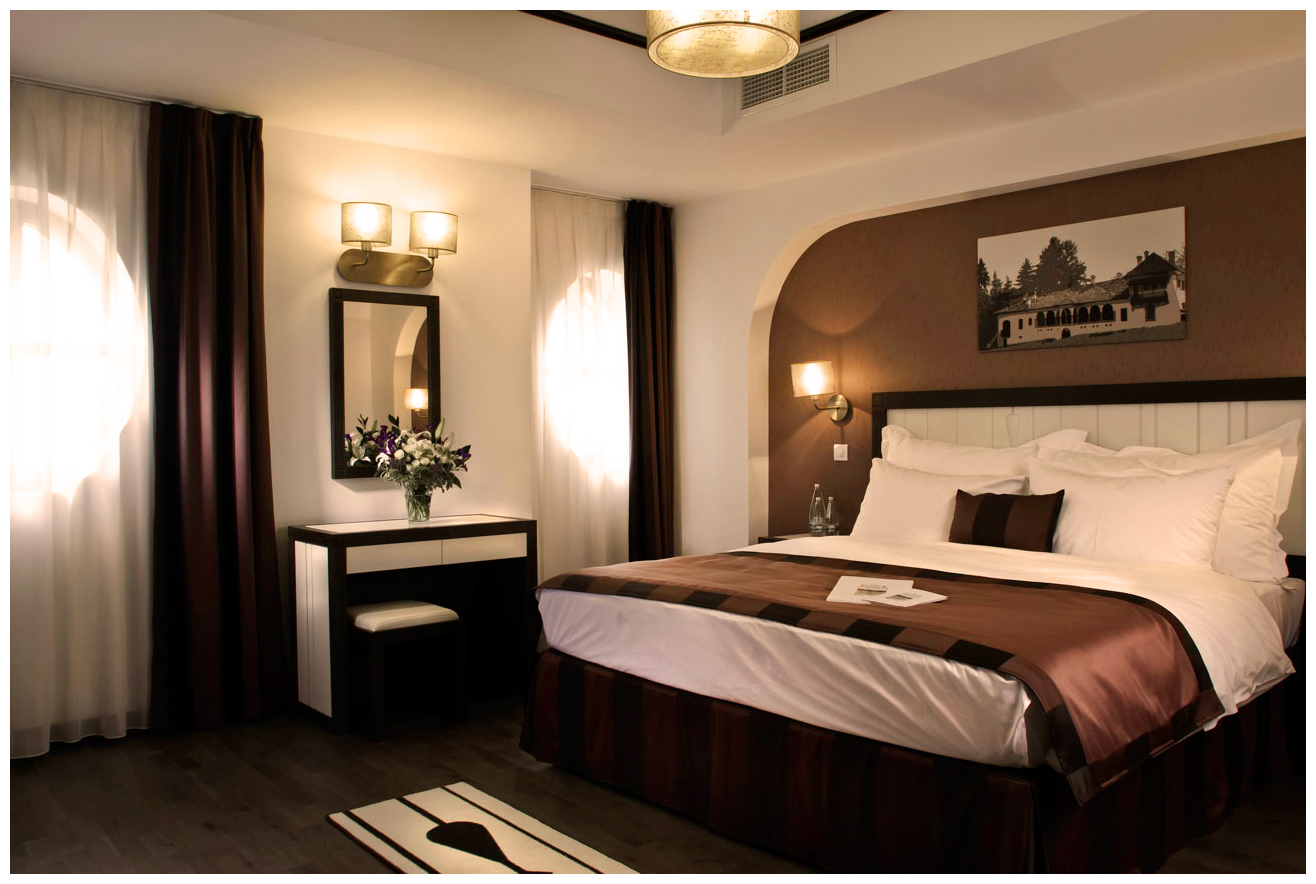 The interior design follows a recurring pattern, a double teardrop that is part of a traditional representation of the solar wheel. The exquisitely designed suites are gracefully shaped with arcs and columns recalling monastic serenity. The colors are noble, inducing an omnipresent feeling of harmony in this quiet and peaceful environment.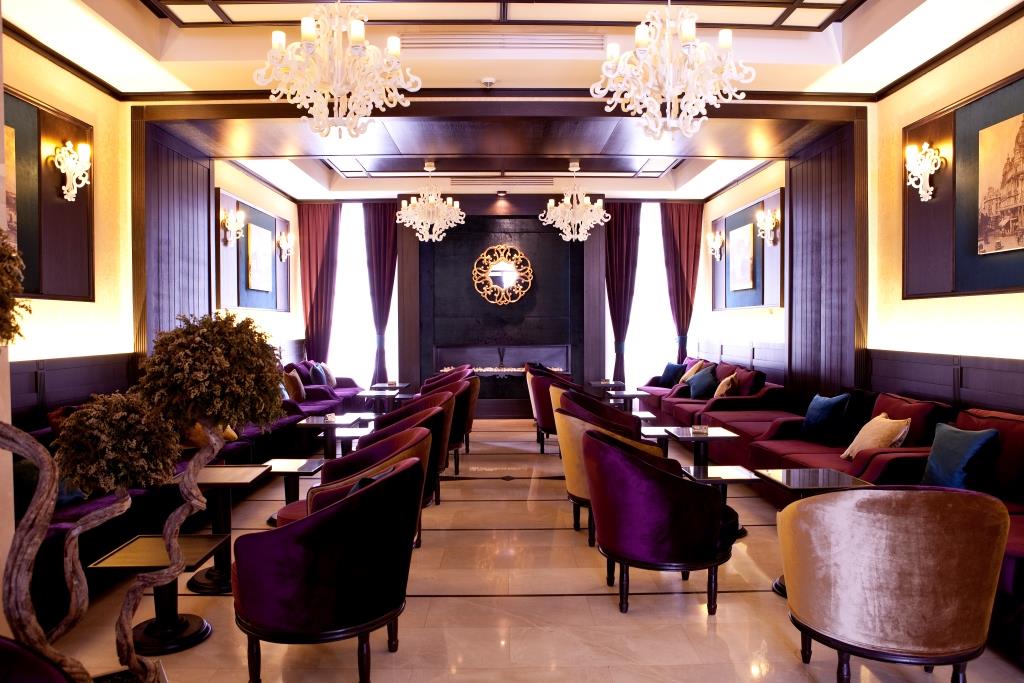 The 60 seat restaurant L'Atelier offers French inspired gourmet cuisine in an ambiance of rare charm. The restaurant is bathed in natural light, suggestively called "Winter Garden". With its forever classy ambiance and warm interior, it radiates serenity by day and intimacy by night in just the right tone to accompany a business lunch or a romantic dinner.
On quiet evenings you can relax with a drink and soft music in the Lounge, while warm season days are best enjoyed on the open terrace, with delicate desserts and imaginative cocktails.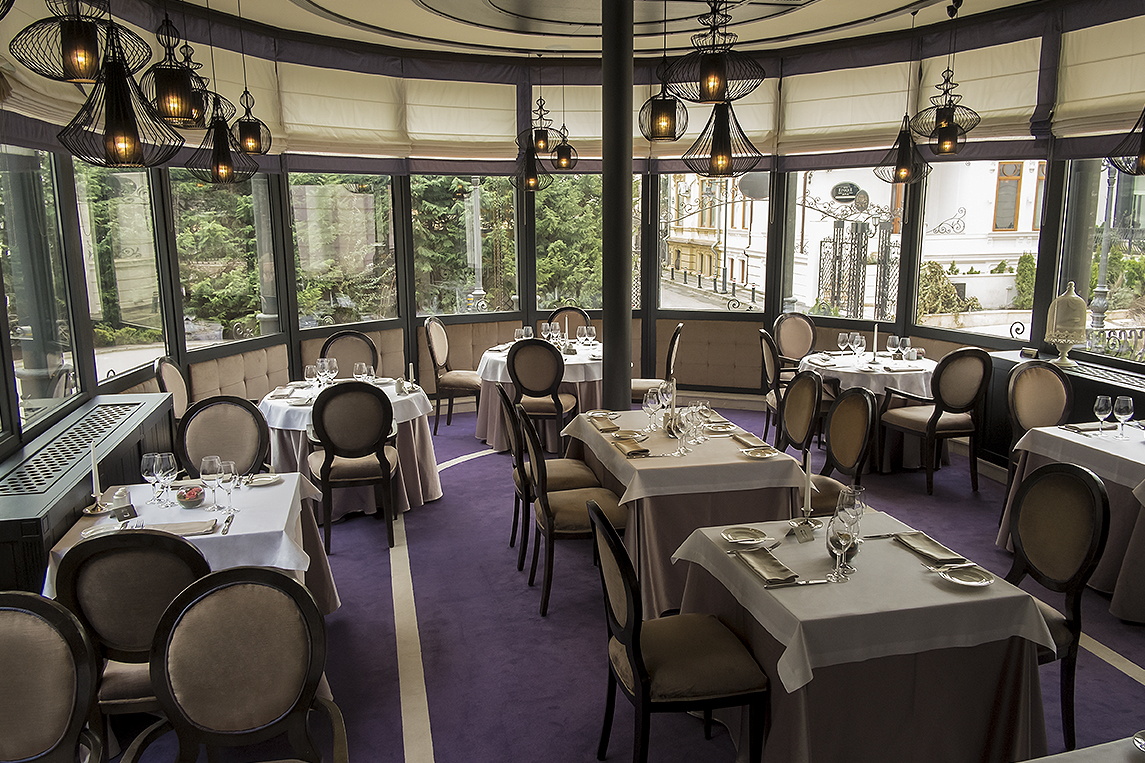 Guests can restore their health, rejuvenate their body and enjoy the luxury with a one of a kind SPA experience. Epoque Hotel offers an intimate and modern SPA area with a heated indoor pool, wet and dry sauna, emotional showers and therapy areas prepared with bio cosmetics for full-body wraps and aromatherapy massage. The SPA area also includes a fitness center with a well-appointed gym.
Epoque is a unique concept on the local market, offering its guests an experience that reunites all aspects of luxury: outstanding accommodation, fine dining, a luxury SPA and premium events facilities.
For more information, please contact:
17C Intrarea Aurora 010213, Bucharest 1, Romania
Tel: +40 21 312 32 32
Email: reception@epoque.ro
http://www.hotelepoque.ro/